Royal Fans React to Photo of Meghan Markle Holding an Image of Kate Middleton Years Before Marrying Prince Harry
Upon a time Prince Harry, Meghan, Duchess of Sussex; Prince William and Catherine, Duchess of Cambridge were dubbed the "Fab Four." But at some point, things went south between them and the Sussexes split from the royal household to start a new life in America. Royal watchers on both sides of the pond have kept an ear to everything Meghan and Harry have been saying about what life was like in Britain's most famous family.
One thing that comes up a lot is Meghan's claim during multiple interviews that she didn't know about Harry or his family before she started dating the prince. Now, a photo that surfaced online has fans questioning that again.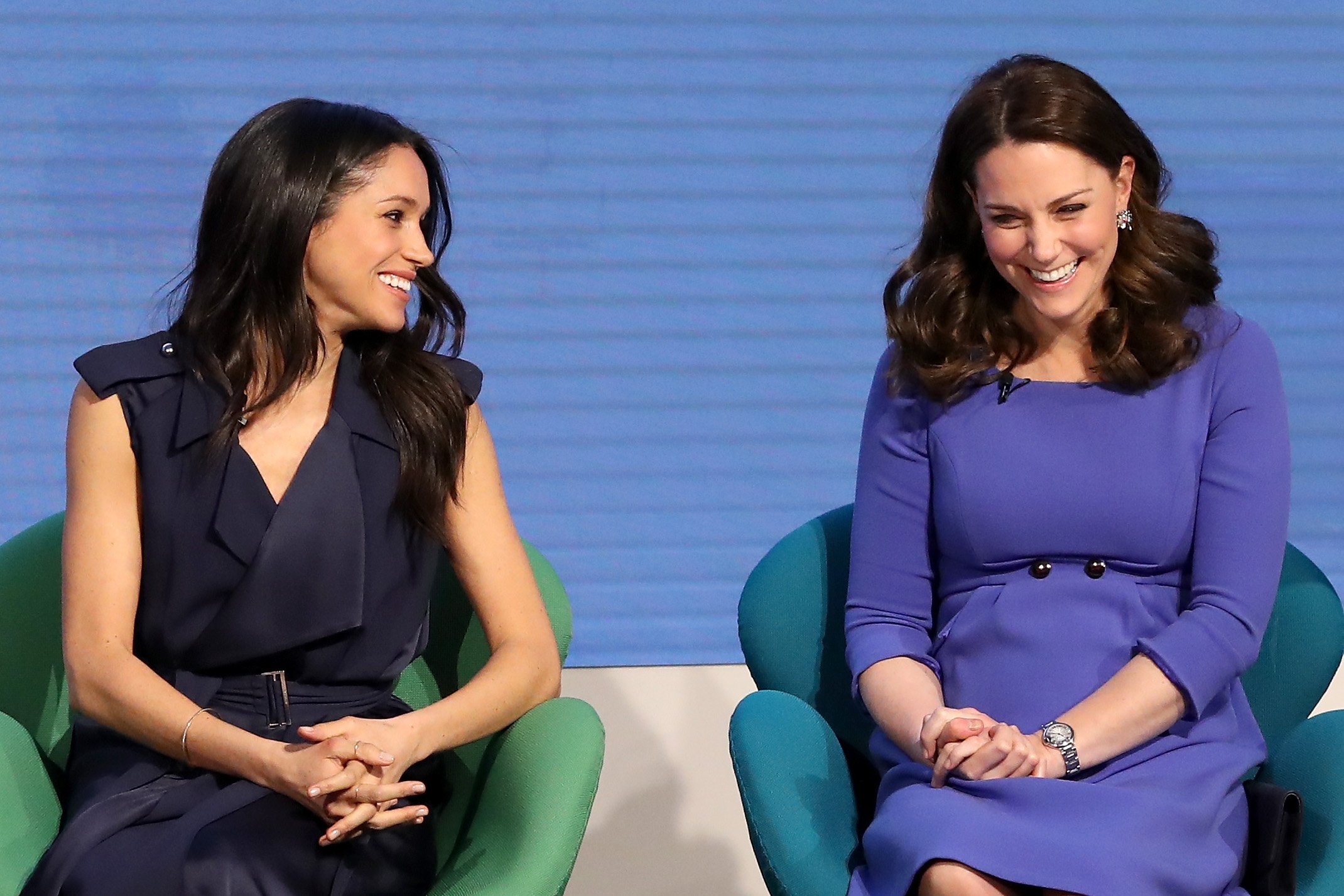 Photo surfaces online of Meghan holding image of Kate
That photo that has been circulating online is of Meghan holding a copy of Irish U Magazine and standing beside deputy editor Denise Cash. The magazine has a picture of Kate on the front cover with a headline falsely blaring that the Duchess of Cambridge was having twins.
The picture of Meghan holding a magazine with her future sister-in-law on it was taken two years before the actress met Harry.
Journalist Dan Wooten shared the pic on his Twitter account. The post has been shared over 100 times and thousands of people have been reacting to it.
Fan reactions to the photo
Some were perplexed by the photo with one asking: "What on earth is this!" Other Twitter users brought up how Meghan repeatedly said she didn't know anything about the royal family or tabloid culture yet the publication had a false story about Kate being pregnant with twins.
"Kate having twins?! Looks like a tabloid to me," one user tweeted.
"Heloooooo Oprah what was it she told you????" another wrote.
"Surely this is a coincidence. Remember, she didn't know anything about The Royals," a third person sarcastically added.
"She said she knew nothing about the RF as she's 'fr[o]m the US & we don't do Royalty ……' This pic proves she knew about the RF to the point of knowing who Kate is," a fourth user tweeted.
Finally, one person offered a solid explanation as to why Meghan may have been holding up the magazine saying: "I think you will find she is promoting her writing, top right hand corner see how easy for ppl [sic] to be misled and spout nonsense. Will & Kate happen to be on the fro[nt] cover."
Meghan blogged about Kate following wedding to Prince William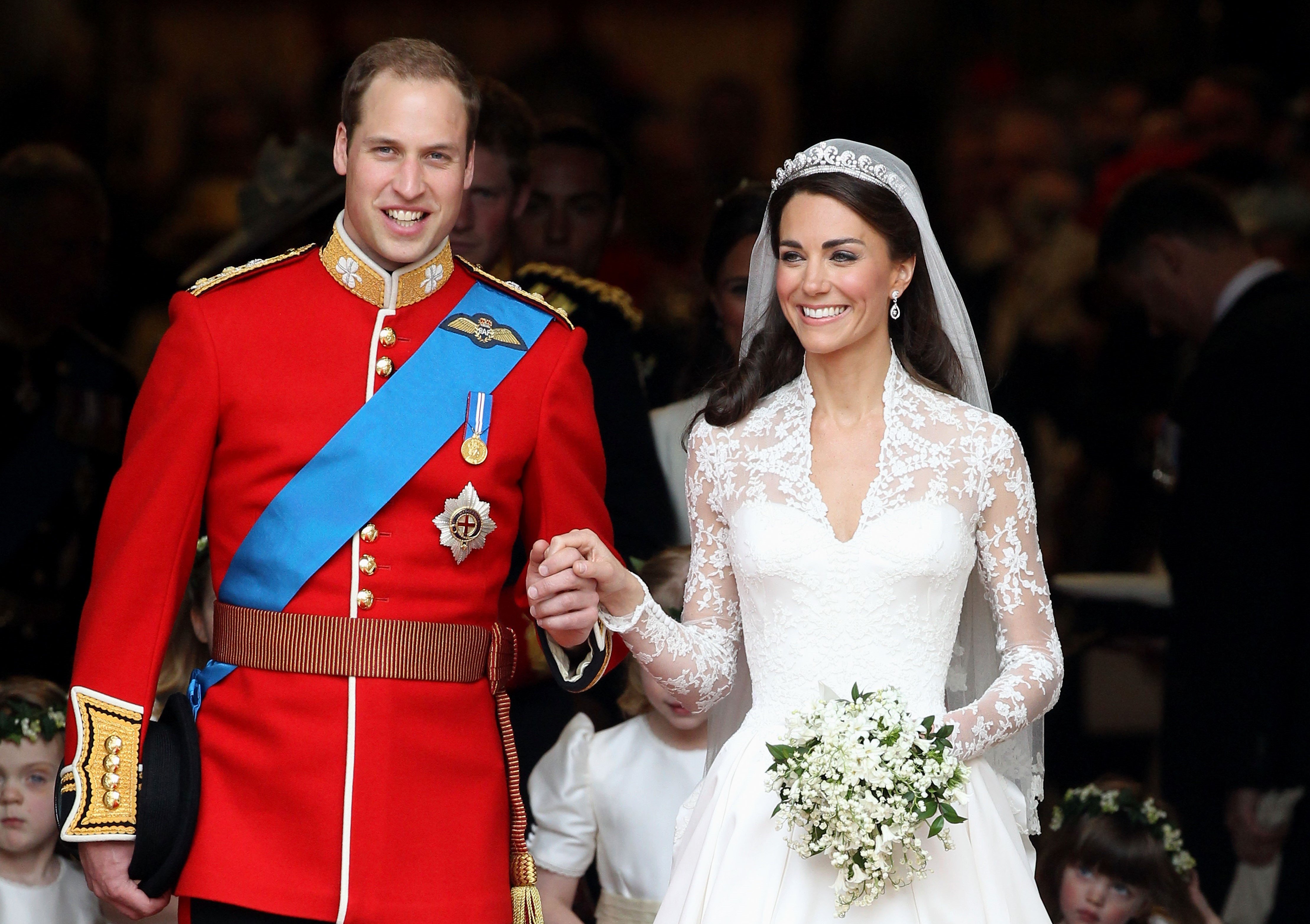 Several commenters also noted that Meghan blogged about Kate before she and Prince Harry got together on her now-defunct blog The Tig.
"Little girls dream of being princesses. I, for one, was all about She-Ra, Princess of Power," Meghan wrote (per Hello!) following her interview with Libya's Princess Alia Al-Senussi. "For those of you unfamiliar with the '80s cartoon reference, She-Ra is the twin sister of He-Man, and a sword-wielding royal rebel known for her strength. We're definitely not talking about Cinderella here. Grown women seem to retain this childhood fantasy. Just look at the pomp and circumstance surrounding the royal wedding and endless conversation about Princess Kate."
RELATED: Why George Clooney Said He Was 'Irritated' After Meghan Markle Gave Birth to Archie