Royal Friend Criticizes William and Harry's Dedication To Princess Diana's Legacy: 'It's a Bit Much'
Prince William and Prince Harry lost their mother, Princess Diana, when they were hardly teenagers. Since then, the two men have worked hard to continue their mother's legacy long after her passing. But one royal friend, who happens to be Princess Margaret's former lady in waiting, criticized the brothers for missing their mother too much — yes, you read that right.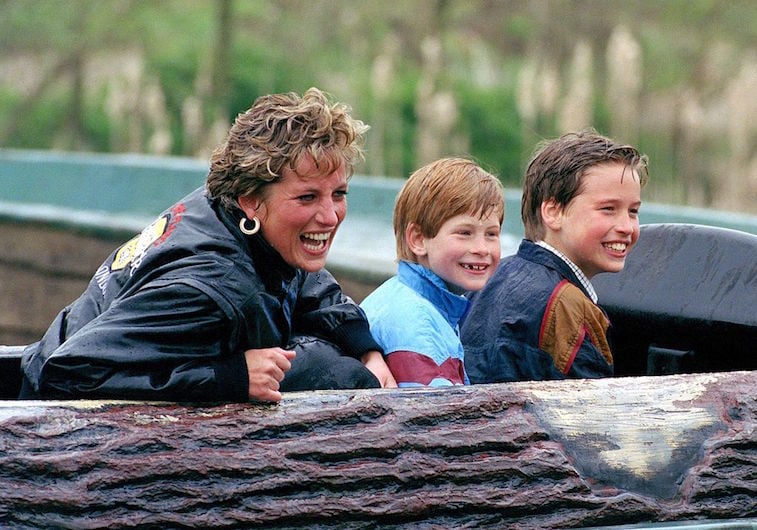 Princess Diana died tragically in 1997
There has been a lot of speculation behind what caused Princess Diana's fatal car accident back in 1997, though the general consensus is that her driver and bodyguard, Henri Paul, was under the influence of drugs and alcohol when he lost control of the princess' car in France. Diana was in the back seat of a car driven by Paul, which was supposedly speeding in an attempt to outrun the paparazzi.
Paul lost control of the vehicle as it entered the Pont de I'alma tunnel in France, where it hit the wall and then proceeded to hit one of the tunnel's pillars. Diana, Fayed, and Paul all died in the crash; Fayed's bodyguard survived but required several surgeries to recover.
Prince William and Prince Harry didn't handle the news well
The world seemed to stop when news broke of Diana's death. Her sons were up at Balmoral, the queen's vacation home in Scotland, spending some time with their grandparents when the queen received the call. It was already after midnight, and she decided she'd let the boys get one last good night's sleep before she told them what had happened.
William and Harry, of course, had a difficult time with the news. They stayed up at Balmoral and grieved together, and two decades later, Harry recalled in an interview how painful it was to walk behind his mother's casket as so many people watched. "I don't think any child should be asked to do that, under any circumstances," Harry said.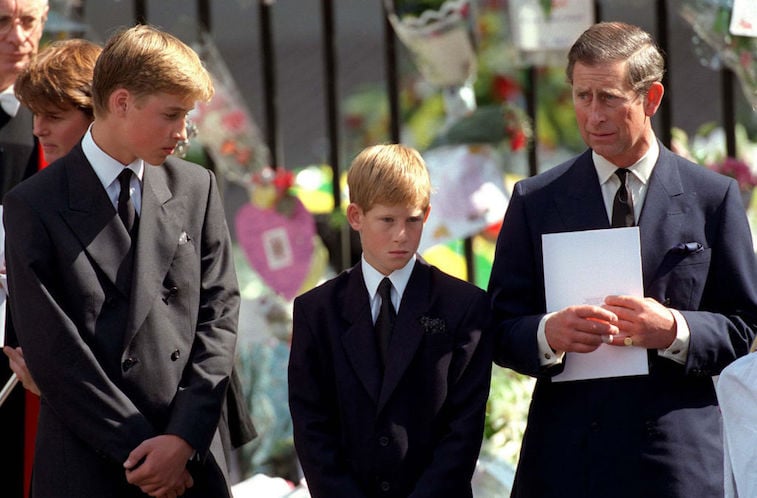 William and Harry have honored their mother in every way possible since her death
Once their mother passed, William and Harry made it their mission to always keep her memory alive. On Harry and Meghan Markle's tour to Africa last fall, Harry walked through the same mine field as his mother, more than 20 years later, to show the impact Diana's message had.
Meghan and Kate, who are married to Harry and William, often wear heirlooms of Diana's to special events. Though neither woman ever met Diana, both sons believe their mother would have loved their wives.
Princess Margaret's former confidante says 'it's a bit much'
Still, though, not everyone is happy with the way William and Harry have honored their late mother. Lady Anne Glenconnor, formerly Princess Margaret's lady in waiting, said that Harry and William spend too much time going on about their mother. "[The brothers] go on about their mother the whole time. I think it's a bit much," Glenconnor said in an interview.
Glenconnor befriended Princess Margaret when the two were young, and she remained Margaret's closest confidant until her death in 2002. Most people, though, would not suggest that William and Harry speak about their mother too much. However, it's interesting to know what those closest to the royal family really think.