Prince George, Princess Charlotte and Prince Louis' Royal Nanny Is Banned From Saying This 1 Word
Raising well-rounded, happy children is a tough job, even when they are members of the royal family. Prince William and Duchess Kate Middleton have a bit of help when it comes to taking care of their three children, Prince George, Princess Charlotte, and Prince Louis. The tiny royals' nanny is a consistent presence in their lives when the Duke and Duchess of Cambridge have to travel or attend late night events without their children.
The princess and princes' royal nanny has been on hand for some major royal events including the recent royal weddings, Prince Louis' christening, and Queen Elizabeth II's birthday celebration so the children could be whisked away from the spotlight when it became too overwhelming. Though she's trusted implicitly with the health and well being of the royal babies, there is still one word the royal nanny is banned from saying.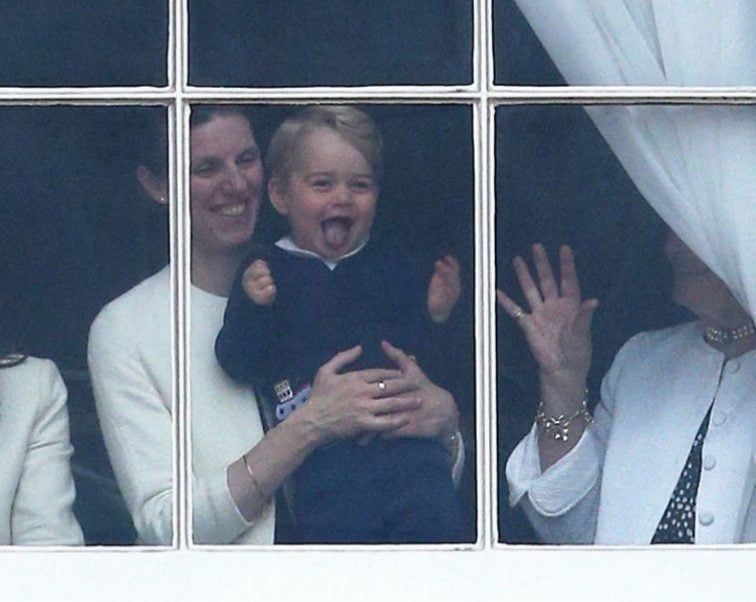 The 1 word the royal nanny is banned from saying
Duchess Kate Middleton and Prince William hired Nanny Maria Borrallo to care for their little ones shortly after Prince George was born in 2013 and she's been with the little royals ever since. Borrallo lives near the Cambridge clan at Kensington Palace, and she is often with them on vacations and during public events. However, there is one word that Borrallo is banned from saying. She can't say the word, "kids."
Why is Nanny Maria Borrallo banned from saying "kids"?
Nanny Maria Borrallo was trained at Norland College in Bath, England. She was taught that "a child is never naughty." She trained extensively for three years in sewing, cooking, diaper changing, as well as self-defense so that she can be prepared in the event of a kidnapping attempt. Other courses include lice removal, checking on a child's online activity, and discretion.
Borrallo was also always taught to use the children's names instead of simply lumping them together as "kids." Author Louise Heren who has done extensive research on Norland explained, "The word kid is banned. It's a mark of respect for the children as individuals." Borrallo also NEVER strikes the children.
What is Maria Borrallo's royal nanny salary?
Borrallo has been with the royal family for many years now — and the Cambridge household has increased exponentially. Hern said, "I imagine [Kate's] relationship with Maria is very close, and they collaborate greatly on the care of the children."
The lives of the little royals aren't too different from regular school kids. Heren said, "You get up, have breakfast, you go to school, and you wear your school uniform whether you like it or not. It would be quite like the average British school children."
A typical salary for Norland graduates who act as live-in nannies is about $55,000. However, with three little ones to look after in the royal family, we'd assume that Borrallo might be getting paid just a bit more.
Check out The Cheat Sheet on Facebook!