Royal Pet Peeves: The 1 Word Queen Elizabeth Won't Ever Use and Other Things She Can't Stand
When you're trying to keep a country in order while also being royal AF, a ton of things are probably bound to get on your nerves. Queen Elizabeth has been sitting on her throne since 1952, and we've learned a great deal about her over the years. However, we didn't know that the head of the monarchy had such a long list of pet peeves.
From the one word that Queen Elizabeth refuses to use to the thing that her grandchildren love that irritates her the most, here are all of the things (and people) that Queen Elizbeth is not a fan of. If you ever head to Buckingham Palace, it's probably best that you keep these things in mind.
1. John Lennon
Yes, it's true. The Queen of England was no fan of the most famous Beatle. In fact, she thought John Lennon was "vulgar" when she met him at a Royal Variety Show.
The queen was "delighted and relieved" when Lennon returned his Order of the British Empire in 1969.
Next: A tragic French singer
2. Maurice Chevalier
Queen Elizabeth also doesn't enjoy French singer Maurice Chevalier. She thinks that he is a simpering crooner. She was rather disturbed when he sang "You Must Have Been a Beautiful Baby" to her at a Royal Variety Show — it was quite awkward.
Next: Overly emotional displays
3. Blubbering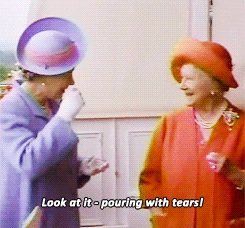 The queen doesn't take too kindly to tears, especially when they include loud, violent sobs. Her relationship with the late Princess Diana got off to a rocky start because the Princess of Wales began weeping during a mole hunt when one of the queen's corgis caught a mole.
Next: It's no French fries, but it's close
4. Potatoes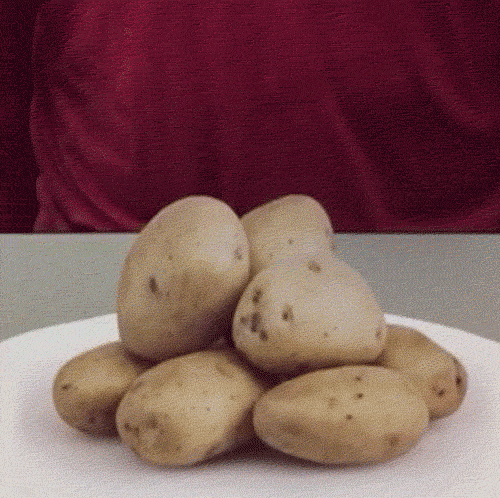 We're not sure if Queen Elizabeth has anything against french fries, but she certainly abhors potatoes. She's so disturbed by the starchy food that she refuses to be served them when she dines alone.
Next: This one "vulgar" word
5. The word 'pregnant'
If there is one thing the queen doesn't enjoy, it's vulgarity, and she finds the word "pregnant" one of the more vulgar terms of the English language.
Instead, she very much prefers the term "in a family way," especially when referring to members of the royal family who are with child.
Next: This one accessory
6. Fake bow ties
Queen Elizabeth is no fan of tacky fashions, especially fake bow ties. In fact, it's been said that "the queen can spot a pre-tied tie at 20 paces."
Next: We hope you don't get a cold when you're around the queen. 
7. Soup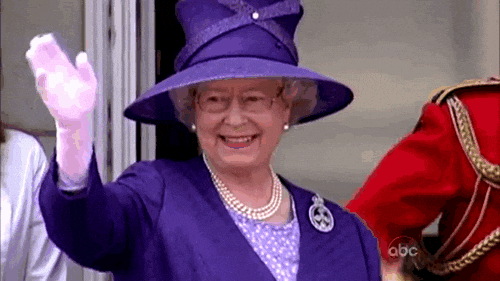 Let's just hope you never have to meet the queen on a cold wintery day because soup certainly won't be on the menu. According to Us Weekly, "She just doesn't care for it."
Next: It's not nails on a chalkboard, but it's close. 
8. Clinking ice cubes
We all have those sounds that make us want to rip our eardrums out. For the Queen of England, that sound is clinking ice cubes.
The queen is so disturbed by the noise that all of her cold beverages have sphere-shaped ice cubes, so there is less of a chance that they will clink together.
Next: No kids at the table, please. 
9. Children at the dinner table
It looks like Prince George and Princess Charlotte won't be sitting at the dinner table with their great-grandmother anytime soon. The tots will have to learn proper table manners before they are invited to tea.
Next: Church shouldn't take all day. 
10. Long drawn-out sermons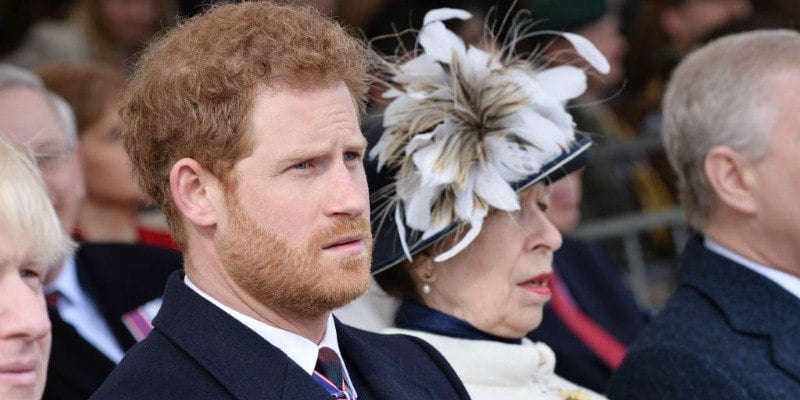 The Queen of England is a religious woman, but she has a lot of things to do. She can't just sit around listening to long, drawn-out sermons. Instead, the queen likes sermons to be limited to 12 minutes.
Next: Tuxes and regular suits only, please.
11. Three-piece suits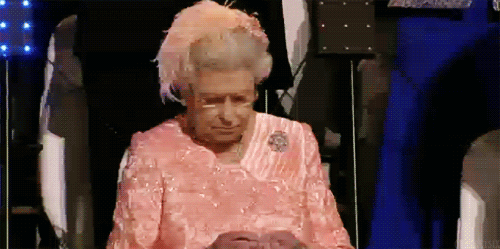 If you think wearing three-piece suits makes you look fresh to death, then you'll probably disagree with the queen's assessment. The most iconic royal feels like these particular ensembles are only fit for servants.
Next: Men's ankles shouldn't be on display. 
12. Shorts, or rather men wearing shorts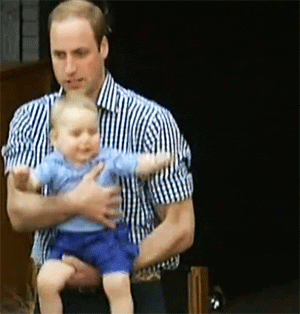 The Queen of England wants nothing to do with the calfs of men. In fact, she only wants to see men in long pants. Weather be damned.
Next: Hands off the doggies. 
13. Folks getting cozy with her corgis
Queen Elizabeth loves her corgis, and she would prefer if people kept their paws off of her beloved pets. She's quite protective of the gorgeous dogs.
Next: Social media is more of a curse than a gift. 
14. iPhones, laptops, and other distractions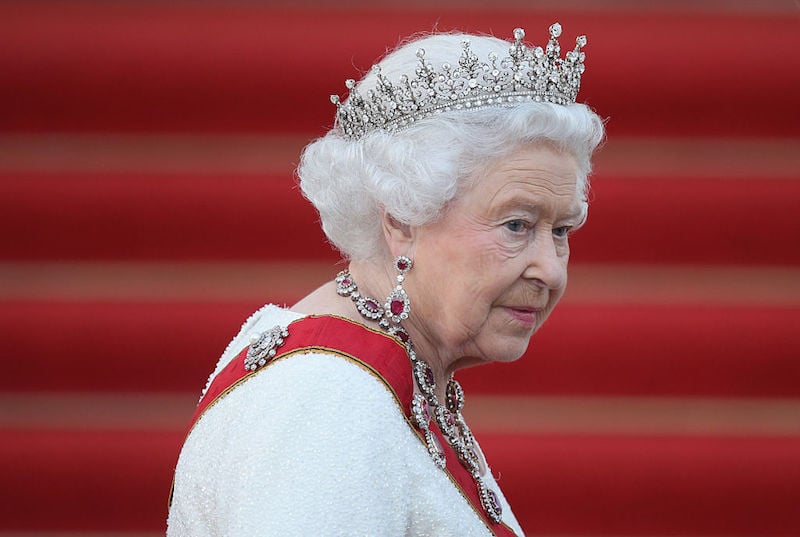 Technology has been a major point of contention between the queen and her grandchildren. She hates to see them glued to their screens. Social skills are very important to the queen, and being stuck to your phone certainly doesn't help foster them.
Next: Thesaurus users are cheaters. 
15. Cheating at crosswords
Put your thesaurus down when you are doing crossword puzzles, or else you risk the queen thinking you're a cheat.
Next: Keep the harmony. 
16. Disharmony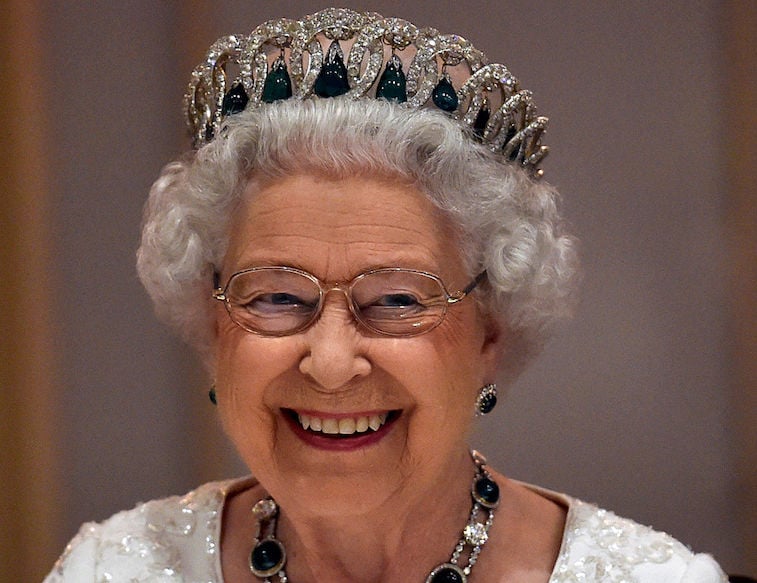 The queen loves a melancholic tune, and she despises "dissonance" in her music.
Follow Aramide Tinubu on Twitter @midnightrami.
Read more: British Royal Family Drama: Craziest Feuds You Won't Believe Actually Happened
Check out The Cheat Sheet on Facebook!