Royal Source Claims Prince Harry Defended Meghan Markle's 'Tantrums' Causing Divide With William and Kate
Prince Harry and Meghan Markle chose to step down from their roles as senior royals back in January. But long before that, the couple had struggled with rumors of Meghan's rocky royal relationships. Now, one royal source claims the couple's alleged rift with the Cambridges (Prince William and Kate Middleton) all started due to Meghan's "tantrums" — and Harry coming to her defense.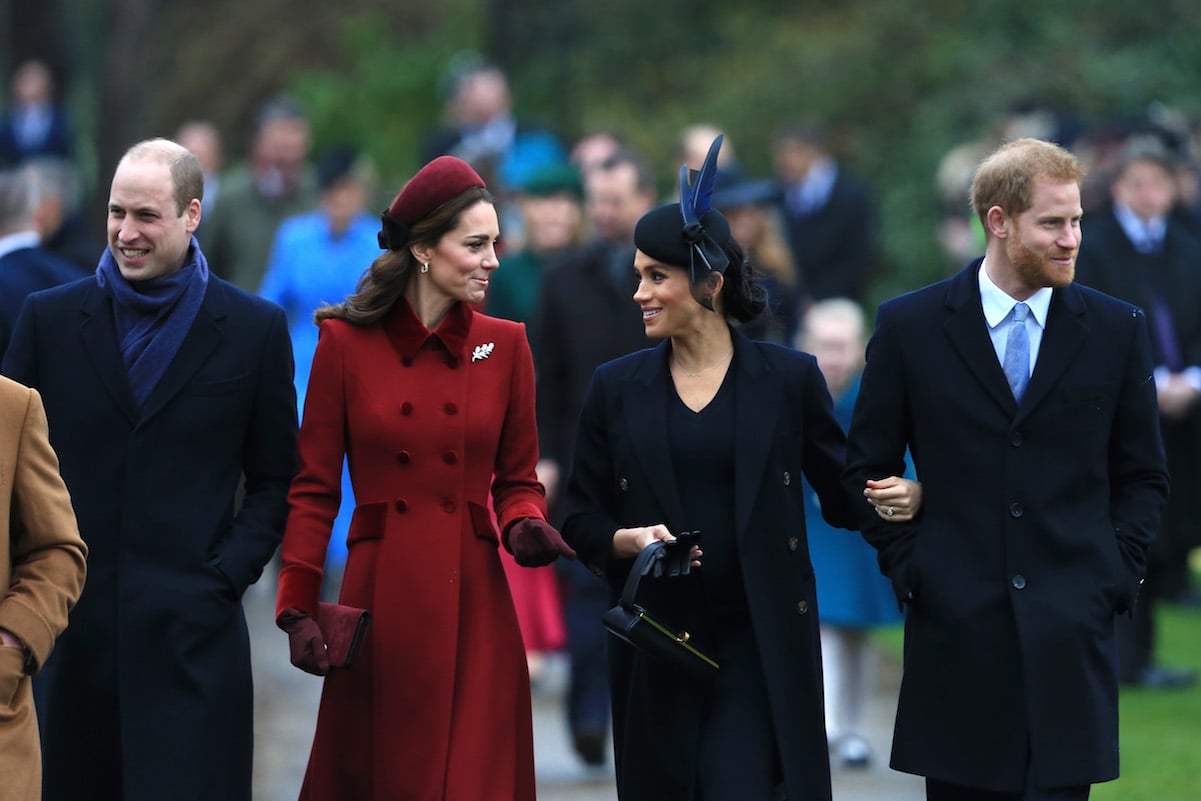 Meghan Markle allegedly didn't get along well with Kate Middleton
When Meghan joined the family, the public was excited for the two duchesses to become extremely close. But when Meghan and Kate weren't spending much time together, rumors began to flood the media that the two didn't get along.
Anonymous royal sources reported the two women were feuding behind the scenes; there were claims that Meghan was rude to Kate's staff and that Meghan made Kate cry during a dress fitting for Princess Charlotte. Once the public heard the stories, they turned against Meghan, making it difficult for her to shed her new reputation.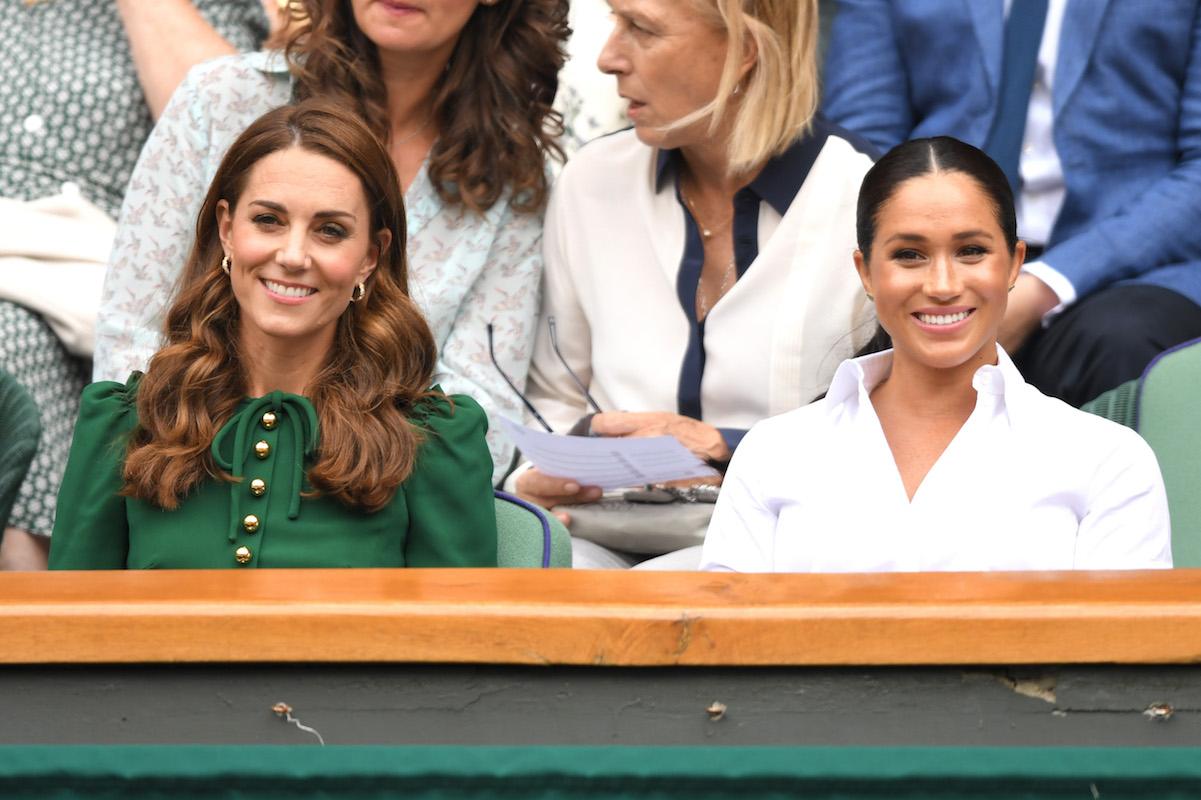 One royal source claims Harry defended Meghan's 'tantrums'
One royal source says the feud between the Sussexes and the Cambridges started when Meghan lashed out at Kate's staff. According to Express, Royal expert Tom Quinn said Meghan's actions, and Harry's defense of them, is what created the divide. "After a couple of incidents, [Meghan's] foot-stamping incident and getting cross with one of the people that worked for Kate, there was a kind of frostiness because… Harry felt that Meghan was being judged harshly," Quinn said. The royal expert then said that Harry suggested Meghan "was not going to understand" the rules of the royal family immediately and that "she can maybe have tantrums."
Harry will always take Meghan's side
Harry reportedly coming to Meghan's defense seemed to create tension among the royals, which prompted Harry and Meghan to separate themselves from William and Kate. However, it shouldn't come as a surprise. During the couple's engagement interview, the prince made it clear that he'd always be there for the duchess.  
""Whatever we have to tackle, together or individually, it will always be us together as a team," Harry said. "There's a hell of a lot of stuff and work that needs doing… It's going to be making sure that our relationship is always put first."
There has never been solid proof of a feud  
Despite that Harry and Meghan have since left the family entirely, there has never been proof of a royal feud. The women are always cordial when they're together, and they've been photographed laughing and smiling. It's possible the feud was misunderstood and the women just aren't that close.
Meghan and Harry are still settling into their new lives in the United States. It remains unclear what affect the separation will have on their relationship with the rest of the royal family.