Do the Royals Ever Get a Day Off?
It might seem like members of the royal family spend their days going from event to event — because, they essentially do — but a lot more work goes into it. In addition to attending fancy-schmancy State Dinners, representing charitable causes, and jetting off on royal tours, dukes and duchesses (and, the Queen of England) also meet with prominent world leaders and diplomats to discuss important topics. Queen Elizabeth II also works closely with parliament to sign laws into effect, too. With all that on their plate, we can't help but wonder: Do the royals every get a day off?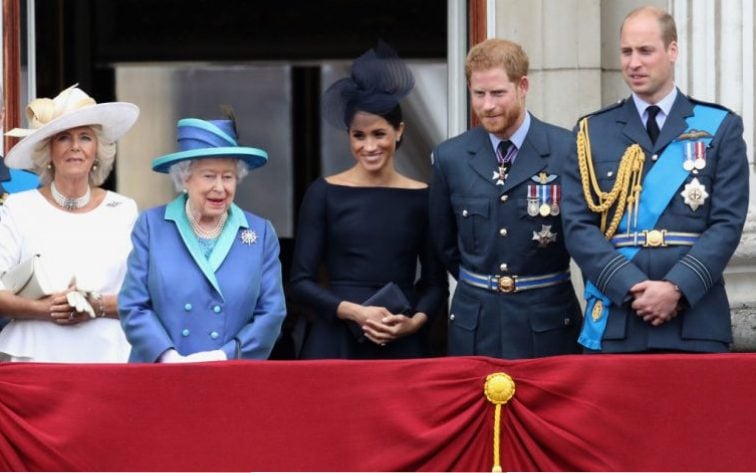 Do the royals ever get a day off?
As it turns out, their busy schedules filled with hundreds of annual events do tend to clear up. Prince Harry, Meghan Markle, Prince William, Kate Middleton, and other members of the royal family do have days off — they even go on vacation. Here's how the royals spend their time off.
Queen Elizabeth
As the United Kingdom's monarch, Queen Elizabeth is one busy woman. However, she does find down time and does have days off. When the queen is out of office, she likes to spend time with her horses. And, at 92-years-old she still rides! In addition, she spends time catching up on television and rewatching some of her favorites like Downtown Abbey. Queen Elizabeth is reportedly a big fan of X-Factor too.
Prince Charles
Prince Charles has a long list of hobbies — some of which include painting (water coloring) and gardening — and likely enjoys them on his days off. In addition to creating masterpieces and tending to his greens, the Prince of Wales loves the arts and attends ballets and other performances.
The future King of England is also an author and has written two books about his biggest life passion, the Earth. He also once wrote a children's book based on a story he used to tell his young siblings. While these books are considered work-related, he likely journals or works on future projects in his downtime.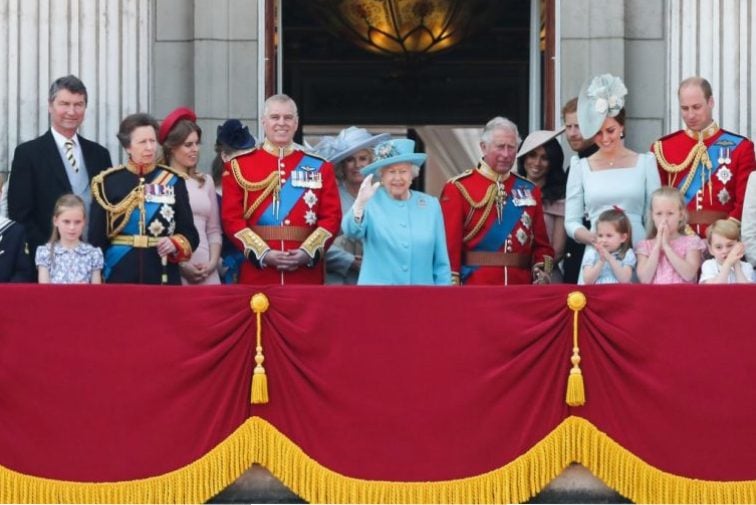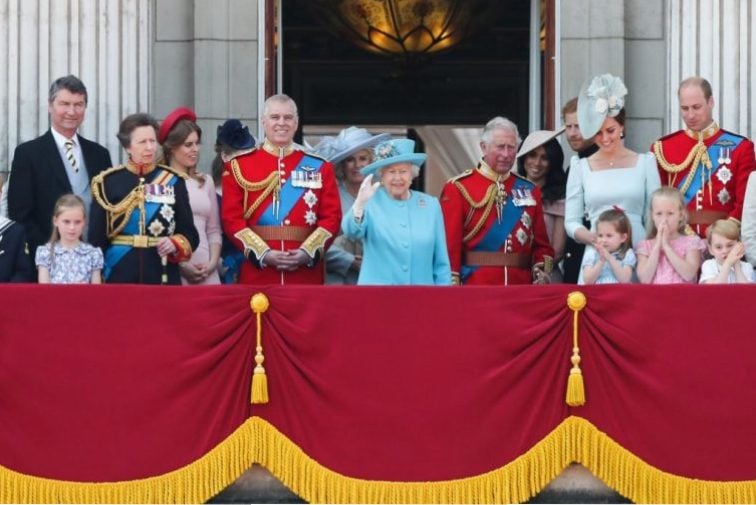 Prince William
Prince William is a big soccer fan and likely catches a game on his days off. He also probably soaks in as much family time as possible, since most days he is busy with his royal duties. If he has a few days off in a row, the Duke of Cambridge might drive to one of his country homes from some quiet time with Kate Middleton and their children, too.
Kate Middleton
Kate Middleton likes to keep an active lifestyle, so she probably gets a sweat sesh in on her days off. In addition, the duchess is apparently an incredible cook and likes to make homemade meals for her family, so she might meal prep or go on a grocery run. She also likely hangs out with her kids and plays with them in their Kensington Palace garden (one of their favorite things to do is hunt for bugs!) before enjoying a relaxing evening with her hubby.
Prince Harry
Like Prince William, Prince Harry also loves soccer and probably catches a game on his days off. He is also apparently very much into working out, so he might get a training session in before heading to one of his favorite restaurants or pubs for a cold one with friends. Prince Harry is notoriously social and loves a night out with friends, but he also enjoys date nights with his wife, Meghan Markle. The two have been spotted sneaking into a London movie theater occasionally and enjoying a nice meal at Soho House in London.
Meghan Markle
Meghan Markle's days off consist of some serious R&R. With her busy lifestyle, the duchess likes to take advantage of her free time with a yoga session or run through Kensington Palace's greens. She also likely goes to Whole Foods — her go-to grocer in London — for some healthy ingredients before making a nice meal. Now that she lives across the pond, she might also spend some quality time on the phone or over FaceTime with her mother, Doria Ragland and her friends, Jessica Mulroney, Serena Williams, Benita Litt, and Priyanka Chopra.
Check out The Cheat Sheet on Facebook!