These Royals Didn't Acknowledge Prince Harry When He Was in the U.K. and Are Still 'Fuming' Over Duke's Oprah Interview
Prince Harry and Meghan, Duchess of Sussex gave an explosive interview to Oprah Winfrey back in March about what royal life was like for them. The pair's interview did not put the royal family in a good light as the duke and duchess claimed that they were treated unfairly when they were senior members of the Firm. The Sussexes also alleged that there was concern among other royals about their son's skin color before he was born.
One month after that interview aired, Harry had to fly back to the U.K. and face his family in person for Prince Philip's funeral. And when the duke returned home he apparently received a chilly reception from a few of his relatives. Here's who reportedly refused to give the prince a warm welcome.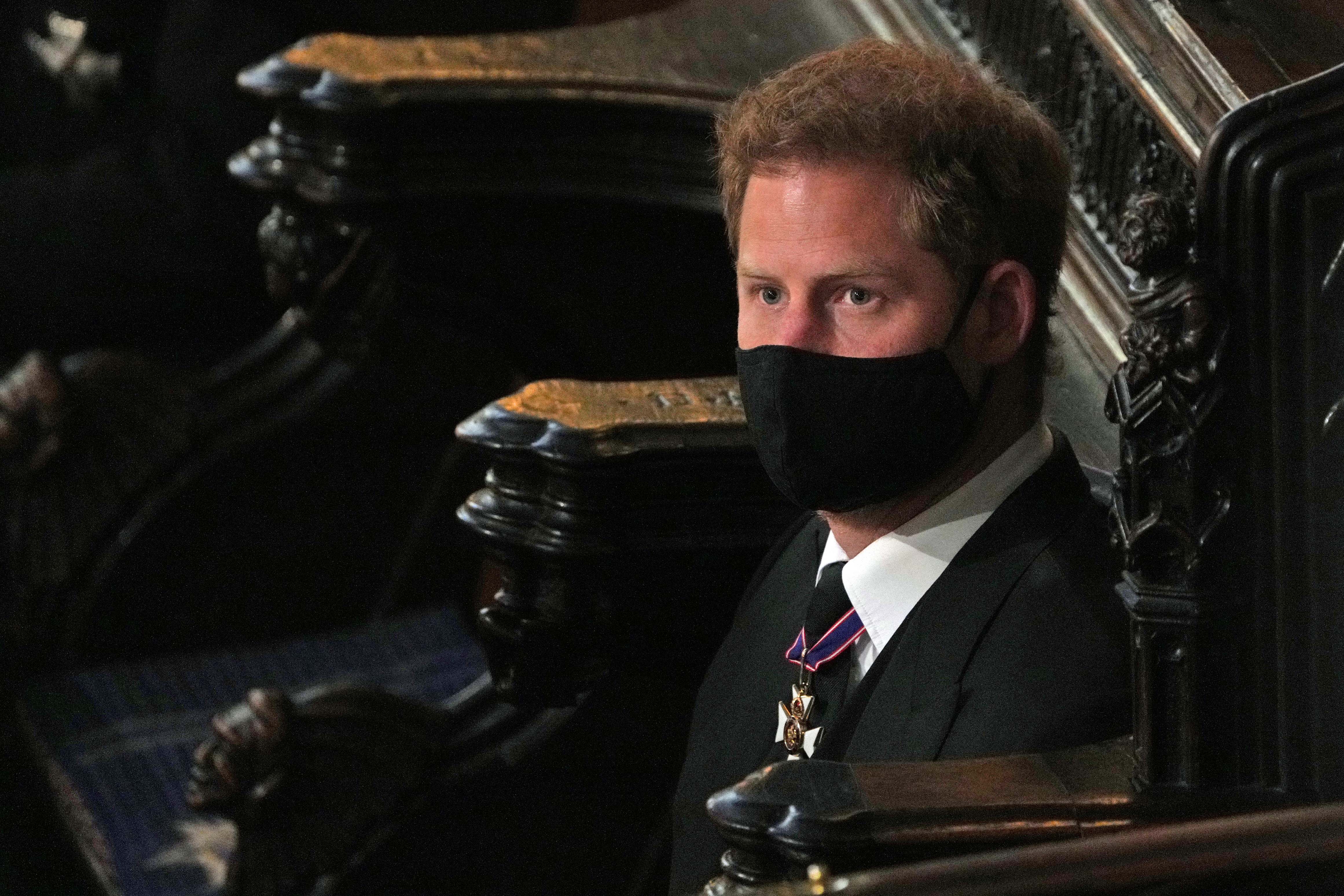 These royals did not speak to Harry at Prince Philip's funeral
Two days after the Duke of Edinburgh's death, Harry arrived in the U.K. Per COVID-19 guidelines for international travelers, he quarantined for several days before appearing with the rest of the royal family on April 17 for his grandfather's funeral.
Ahead of the service it was leaked that William and Harry did not want to walk side by side so their cousin, Peter Phillips, walked in between the brothers. Harry sat by himself in the chapel as only members of the same household were able to sit together due to the pandemic.
After the funeral cameras caught Prince William and Catherine, Duchess of Cambridge chatting with Harry in the only footage of the Duke of Sussex speaking to members of his family that day. The Daily Mail reported that Harry's aunt, Princess Anne, and his uncle, Prince Edward, as well as his uncle's wife Sophie all "failed to acknowledge him."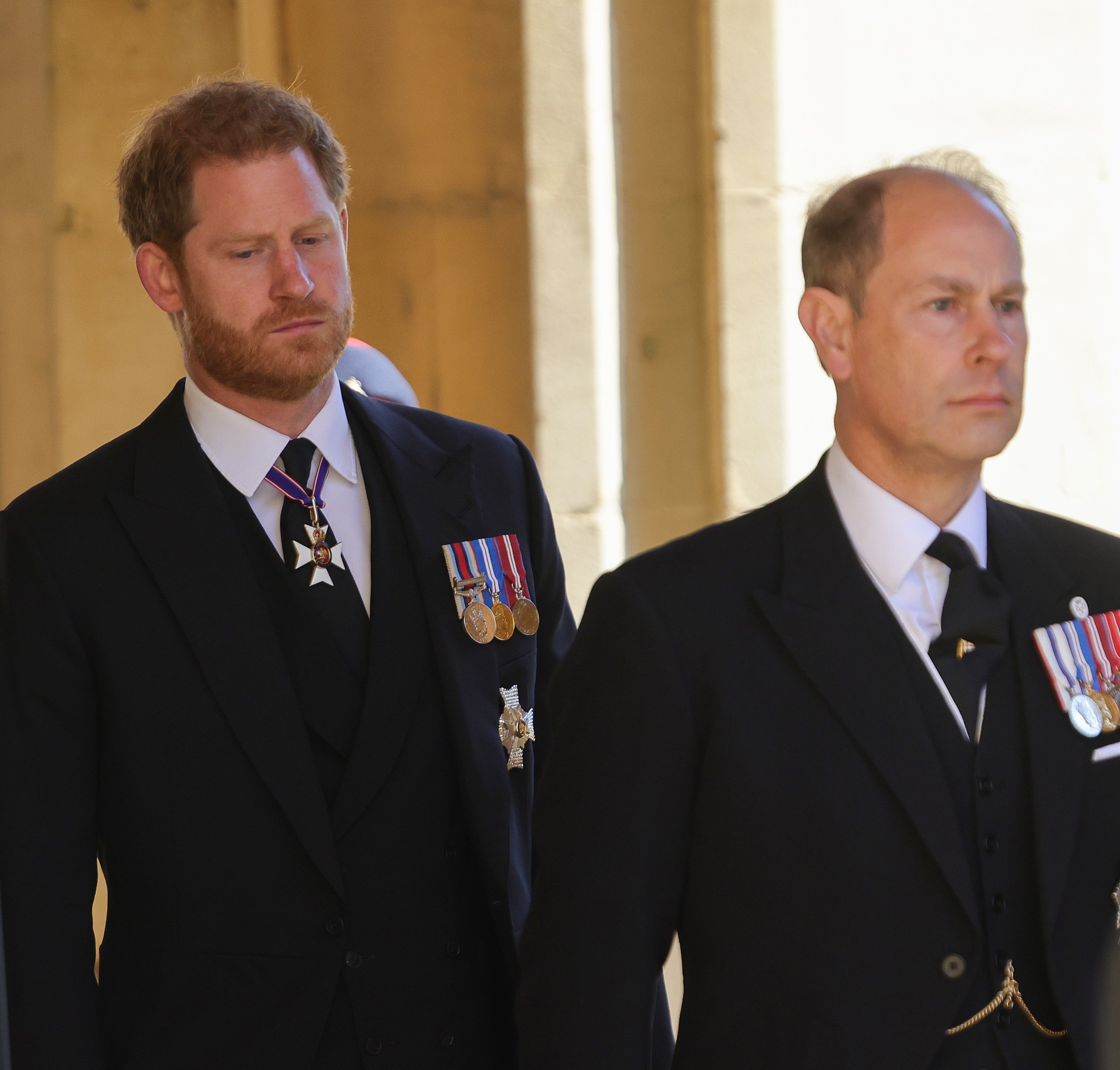 RELATED: Archbishop Who Denied Marrying Prince Harry and Meghan Markle Days Before Royal Wedding Has Warning for Duke
"There is a deep sense of protection toward the queen and resentment toward Harry. There is little sympathy for him after what he and Meghan said on Oprah," a source told the outlet, adding that they "are still very upset."
Prince Charles is reportedly still 'fuming' at Prince Harry
Another royal reportedly still "fuming" about the Sussexes bombshell interview is Prince Charles. During Harry and Meghan's conversation with Oprah, the duke said that his father cut him off financially.
"All I wanted was enough money to get security and keep my family safe… I had to afford security for us," Harry told the longtime talk show host. "[I was cut off] in the first quarter of 2020."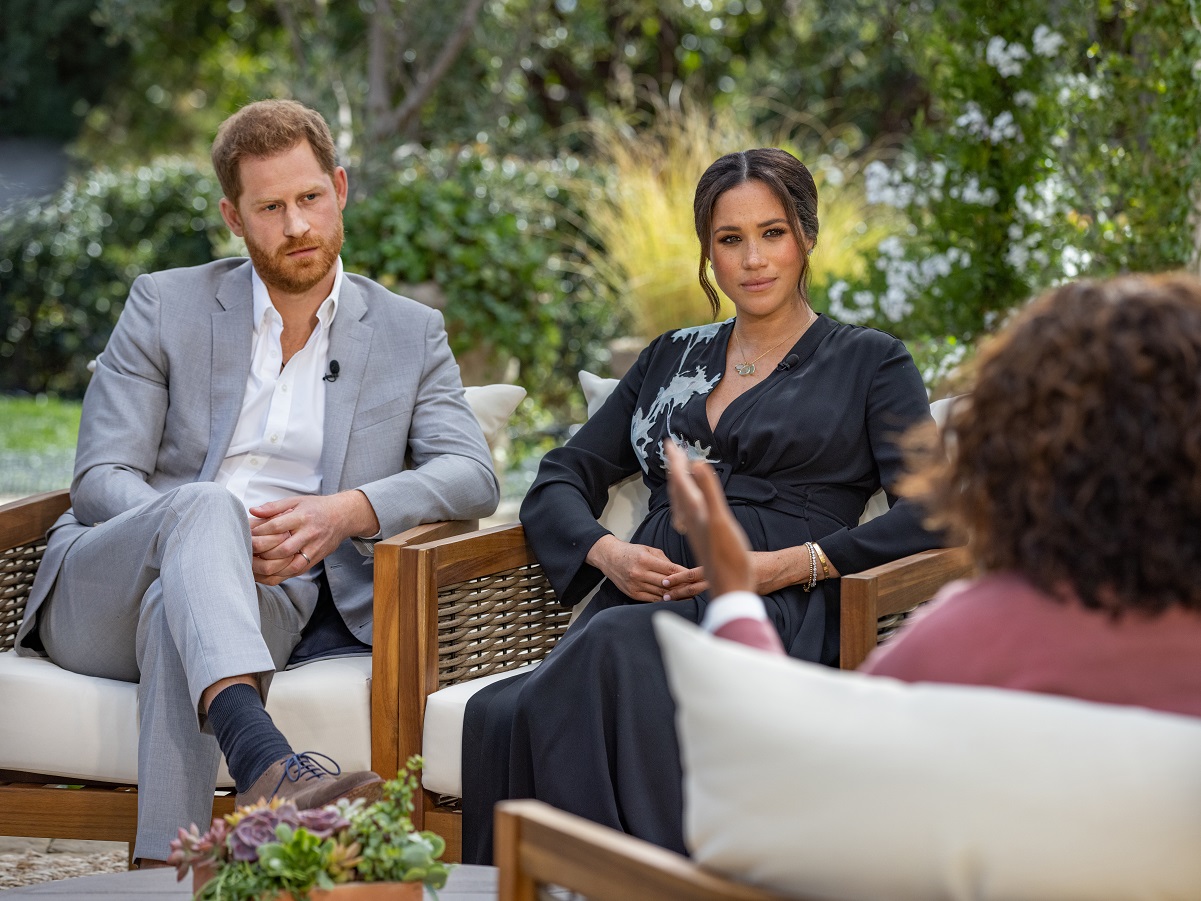 RELATED: Why Prince Harry Claimed That Prince William Was 'Jealous' of Him
A royal source revealed via The Telegraph that what Harry said about the Prince of Wales no longer taking his calls at one point is true because Charles became tired of his son constantly contacting him for more money to fund his and Meghan's lifestyle. "Like any parent, Charles did get fed up with the constant calls from Harry for more money," an insider told the publication. "He did his utmost to make them feel financially supported but when they said they were upping sticks, they asked for even more."
CBS This Morning co-host Gayle King said that when she spoke to Harry in March the Duke of Sussex explained that he had telephone conversations with his dad but they "weren't productive."
According to Us Weekly, the two did not "resolve their differences" yet and "barely communicated" when Harry was in the U.K. following Prince Philip's death. The publication noted that "Charles is still fuming about Harry throwing shade at him and the royal family in the big interview and won't let it drop."