'Rugrats' 30th Anniversary: Where to Stream the Nickelodeon Cartoon
A baby's gotta do what a baby's gotta do. Thirty years ago, on Aug. 11, 1991, Tommy Pickles embarked on his first of many adventures alongside his infant pals Chuckie Finster and Lil and Phil DeVille. The Nickelodeon cartoon soon became some of '90s kids' most iconic memories. Who knew babies could be so relatable?
In celebration of Rugrats' 30th anniversary, here's where you can stream the original series, movies, and more.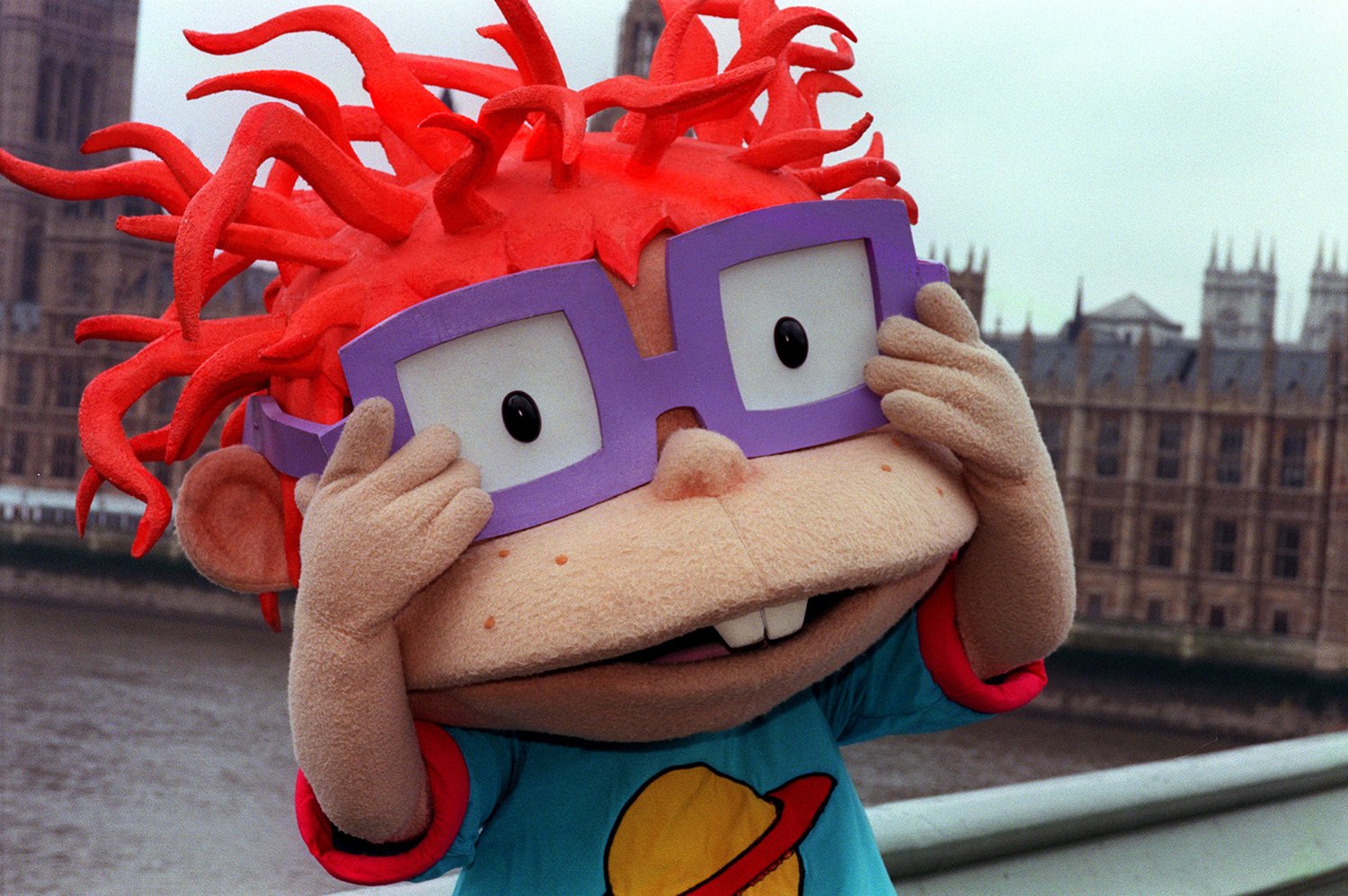 Stream the 'Rugrats' original series on Hulu and Paramount+
Rugrats aired on Nickelodeon from 1991 to 2004. All nine seasons of the cartoon are available on Paramount's new streaming service, Paramount+. In addition to the original series, the streaming service also houses some Rugrats spinoffs, including Tales From the Crib: Snow White and Three Jacks and a Beanstalk.
Fans can also stream the Rugrats spinoff All Grown Up, which aired from 2003 to 2008, on Paramount+. This cartoon follows the Rugrats gang as pre-teens and teens, between the ages of 9 and 13, as they navigate life at school.
If you're not a Paramount+ subscriber, there are some other options. Hulu subscribers can access Rugrats, and the series is available for purchase on platforms like Amazon Prime Video and YouTube.
'Rugrats in Paris' and 'The Rugrats Movie' are on Netflix
The Rugrats babies even took their adventures to the big screen a few times. Now, Netflix subscribers can stream The Rugrats Movie and Rugrats in Paris.
1998's The Rugrats Movie introduces a new Rugrat: Tommy's baby brother, Dil. After Angelica warns Tommy that his parents won't pay attention to him anymore when Dil arrives, he tries to return his newborn brother to the hospital. However, they get lost on their way and find themselves stuck in the woods with some wild monkeys.
Rugrats in Paris: The Movie launched in 2000. This time, the Rugrats take a trip to Paris, where Chuckie's father, Chas, finds a relationship with the child-hating Coco LaBouche. After Coco's security locks the kids away, they manage to escape and set Chas up with a much better partner, Kira. Her daughter, Kimi, joins the Rugrats.
The third movie, Rugrats Go Wild, is not available on Netflix, but it is available for rent on Amazon Prime Video and YouTube. The 2003 film featured a crossover with Nickelodeon's other popular series, The Wild Thornberrys.
Stream the 'Rugrats' reboot on Paramount+
After finishing the original cartoon, Paramount+ subscribers can check out the Rugrats CGI-animated reboot, which launched its first five episodes on May 27. The reboot follows the same timeline as the original series, featuring 1-year-old Tommy.
The reboot includes most of the original Rugrats cast: E.G. Daily (Tommy), Cheryl Chase (Angelica), Cree Summer (Susie Carmichael), Nancy Cartwright (Chuckie), and Kath Soucie (Phil and Lil). In an interview with NBC, Chase revealed that Rugrats creators Arlene Klasky, Gabor Csupo, and Paul Germain drew from their own parenting experiences for the series.
"They had small children when they were working on the show," she said. "So they would gather around and say, 'Well, what did your kid do?' And they would take experiences from their babies and put it into the writing."