'Rugrats' Reboot on Paramount+ Includes Voices From 'Happy Days,' 'Parks and Rec,' 'Mike & Molly'
The Nickelodeon cartoon Rugrats debuted in August 1991, following the lives of babies Tommy Pickles, Chickie Finster, twins Phil and Lil DeVille, and Tommy's cousin, Angelica. Rugrats quickly became one of Nickelodeon's most popular shows, giving way for an expansion of characters and later, the sequel series Rugrats: All Grown Up! Now, Nickelodeon fans can get even more Rugrats on Paramount+. Find out which big-time stars lent their voices to the CGI-animated reboot.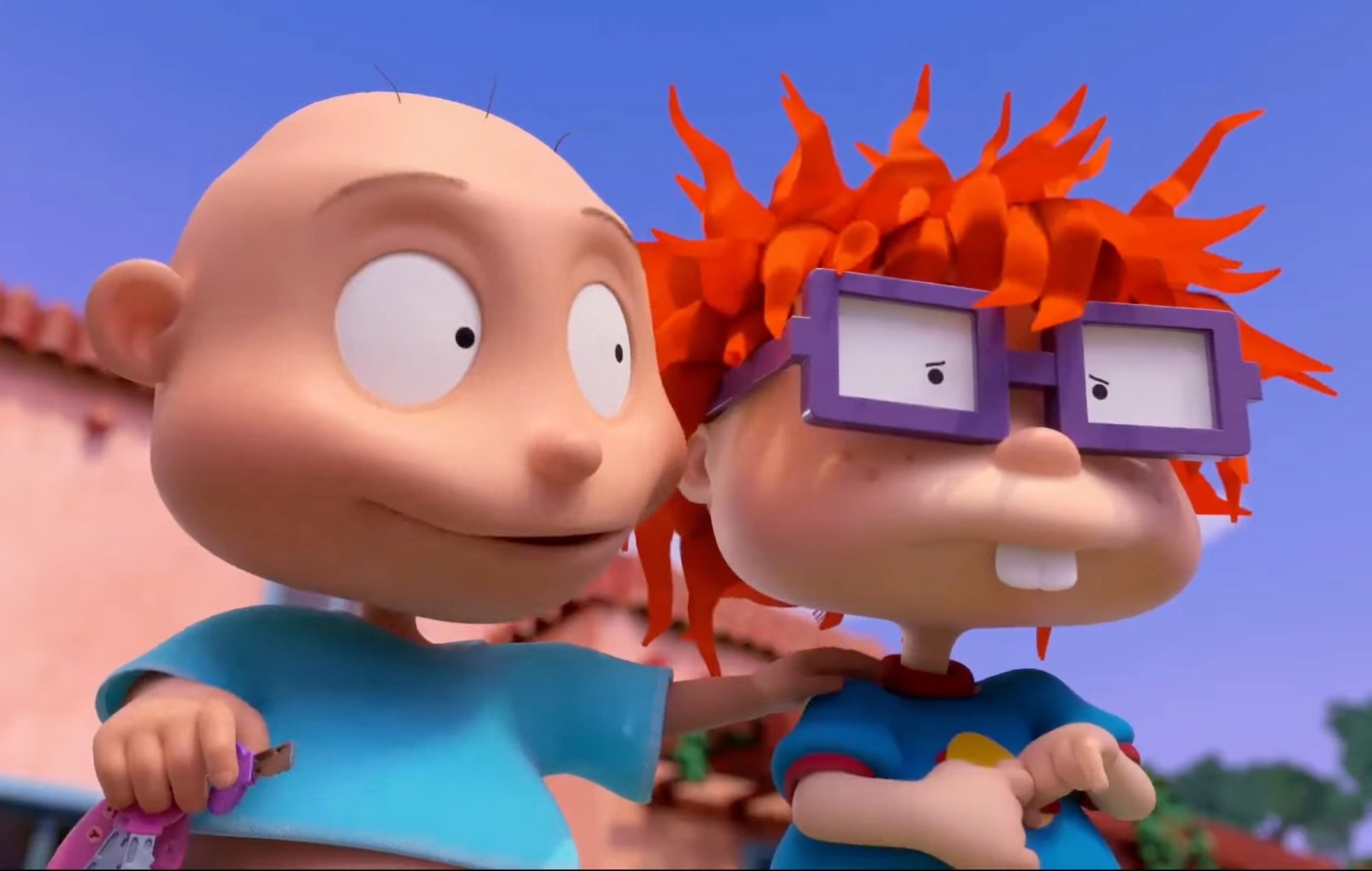 'Rugrats' reboot on Paramount+ follows the original story
"A baby's gotta do what a baby's gotta do!" Tommy Pickles' iconic catchphrase remains true in 2021, thanks to Paramount+. 
The CGI-animated reboot of Rugrats launched the first five episodes on May 27, 2021. Originally, these episodes were supposed to come out in 2020. The coronavirus (COVID-19) pandemic pushed the release back. 
The reboot of Rugrats follows the same timeline from the original series, wherein Tommy Pickles is 1-year-old. As creators Arlene Klasky, Gabor Csupo, and Paul Germain explain, the '90s cartoon was heavily inspired by their children.
"[Showrunners] had small children when they were working on the show," Klasky says in an interview with NBC. "So they would gather around and say, 'Well, what did your kid do?' And they would take experiences from their babies and put it into the writing."
Henry Winkler, Ben Schwartz, and more lend their voices to the 'Rugrats' on Paramount+
In addition to the familiar voices Rugrats fans know and love, several new voices can be heard in the CGI reboot. Happy Days star Henry Winkler plays Boris, Tommy's maternal grandfather. Meanwhile, Swoosie Kurtz provides the voice for Minka, Boris' wife. Some might recognize her from Pushing Daisies or the Melissa McCarthy-led series Mike & Molly. 
Other actors who lend their voices to the Rugrats reboot include Parks and Rec actor Ben Schwartz. He plays Lord Crater, a villain from "The Final Eclipse" portrayed by a cosplayer who the babies follow in an episode. 
Charlet Chung, who you may have heard in Netflix animated series like Carmen Sandiego and Fast & Furious Spy Racers, plays Kimi in Rugrats. And Raini Rodriguez from the Disney Channel original series Austin & Ally voices Gabi.
'Rugrats' original cast members return for the CGI-animated reboot 
In addition to the new talent Rugrats brought in for the Paramount+ reboot, most of the original cast lend their voices to the show. The voices of Tommy (E.G. Daily), Angelica (Cheryl Chase), Susie Carmichael (Cree Summer), Chuckie (Nancy Cartwright), and Phil and Lil (Kath Soucie) are all provided by the original voice actors. 
The composers of the original theme song, Mark and Bob Mothersbaugh, also provided new music for the reboot. Their iconic theme song remains the same.
How to watch the reboot on Paramount+
In addition to the Rugrats reboot, every episode of the original series is available to stream on Paramount+. As for the CGI-animated reboot, that is available exclusively on the Paramount+ streaming platform. Like Peacock, Paramount+ has tiered subscription levels. 
Watch Rugrats on Paramount+ with ads for $5.99, or pay $9.99 for an ad-free experience. If you're new to Paramount+, you can try the platform free for a week before you decide on a subscription. 
Stream episodes of Rugrats on Paramount+.