How the Rumor Started That Dolly Parton Is Covered in 'Secret Tattoos'
Article Highlights:
Dolly Parton talks about her plans to get tattoos in 1984
The TV host who first noticed the singer was tatted
How the rumor started that Parton is covered in tattoos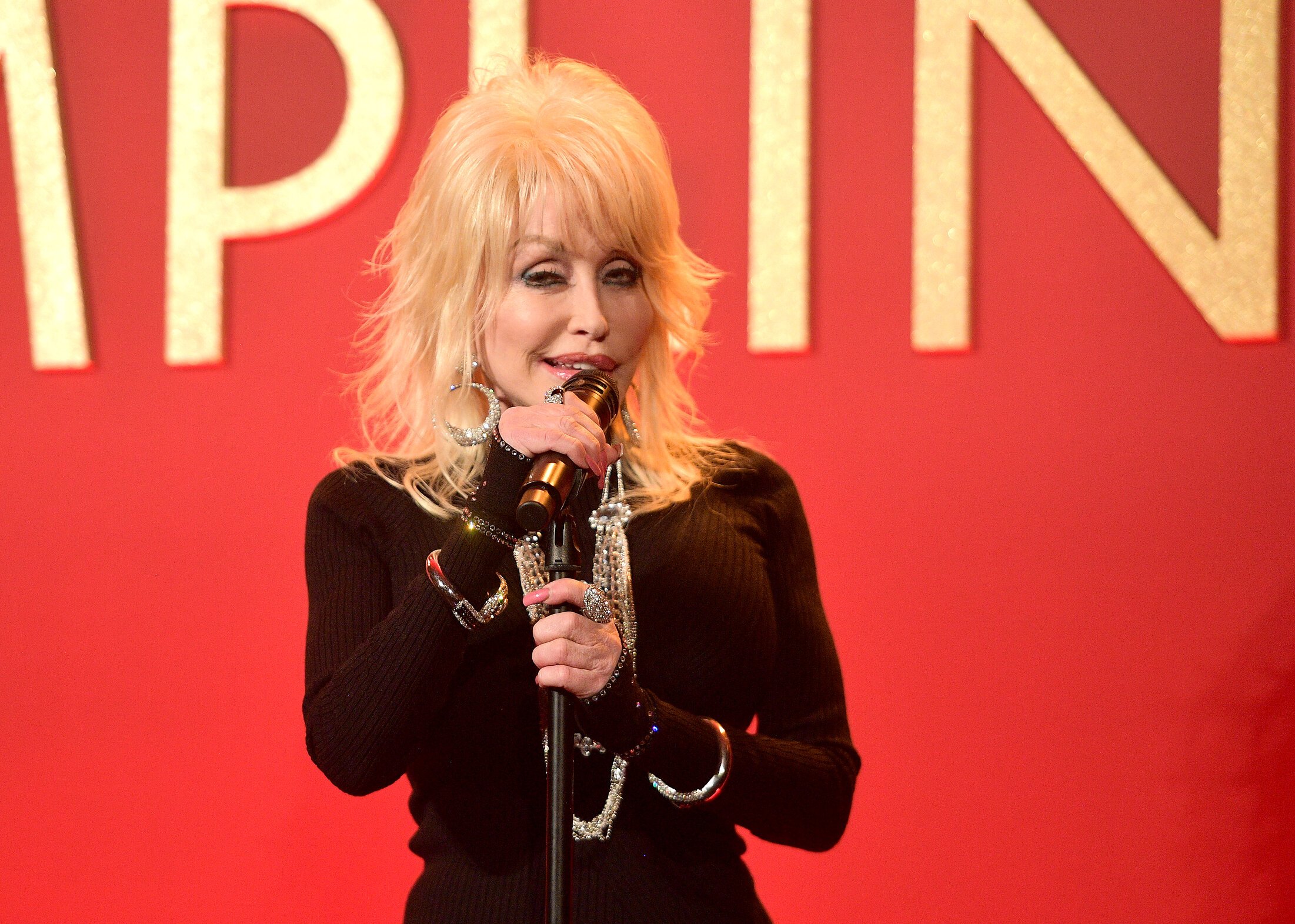 For years Dolly Parton has been the subject of tattoo rumors — that her body is covered with ink. Here's how the rumor started and why Parton decided to get tatted back in 1984.
Why Dolly Parton decided to get tattoos
Parton didn't get tattoos for the sake of getting tattoos. In a 1984 interview with Ladies' Home Journal, she talked about her plans for getting some ink.
"I have keloid scars from my operation and the doctors can't do anything about it," she said, as recorded in the book Dolly on Dolly. "So I'm going to get tattooed right over my stomach incision. I don't mean mermaids. I mean, form the left side of my navel down, I'll make what looks like a tiny ribbon of eyelet lace in very light colors."
Parton underwent surgery after suffering for three years from serious health problems beginning when she was 35. Her procedures left her with various scars — scars that she planned on covering with pastel tattoos.
"I'll make it baby pink," she said. "Baby lavender. With faint, tiny roses. I'll make a sweet, delicate bow with what looks to be a little end that falls over like a piece of string. Like a little streamer. With the big scar down the front of my abdomen, I'm going to tattoo cross-stitches from one side to another. Like a bodice. It'll be very delicate. All the bows and ribbons will be matching. Isn't that precious? I sketched my design and already had a consultation with someone in New York who's going to do it for me… my doctor can't wait to see my tattoos."
Jay Leno noticed one of Dolly Parton's tattoos
The "Jolene" singer's tattoos went largely unnoticed until 1996 when she was on The Tonight Show. "Is that a tattoo?" Jay Leno asked her, tugging at her off-the-shoulder outfit.
"Yeah, I have a little tattoo, but don't start pullin' my clothes down!" she laughed. "That's an angel, as a matter of fact. I have a little butterfly and a little angel. My guardian angel."
The tattoo rumors
Then, in 2011, Comedian Rosanne Barr said on the Late Late Show with Craig Ferguson that she'd seen Parton's many tattoos herself.
"She's got all these awesome tattoos all over her body," she said. "No black or blue lines. All pastel. Gorgeous bows all over everything."
Between Barr's interview and a few press photos that hinted at the "Eagle When She Flies" singer's ink, a rumor started that Parton was all but covered in "secret tattoos." It didn't help when, in 2012, Anderson Cooper asked the singer about the rumor and she said: "I might. But I'm not going to show 'em 'til they catch me at it."
Since then Parton's been asked about her tattoos a lot. She typically says the same thing — that she got them to cover her surgery scars.
"I do have a few little tattoos, but they were mostly done to cover scars because I'm so fair," she said on The Today Show in 2014. "I do have a few but they're not where you can see them… they are mostly for my husband."