Rumors About Kim Kardashian West You Should Stop Believing
In 2007, Kim Kardashian West rose to fame thanks to her hit reality series Keeping Up With the Kardashians. Since then, the reality star career has skyrocketed to new heights, and because of her enormous success, she's become the target of some pretty outrageous rumors.
Keep on reading to learn more about the most ridiculous claims people have spread about Kardashian West over the years.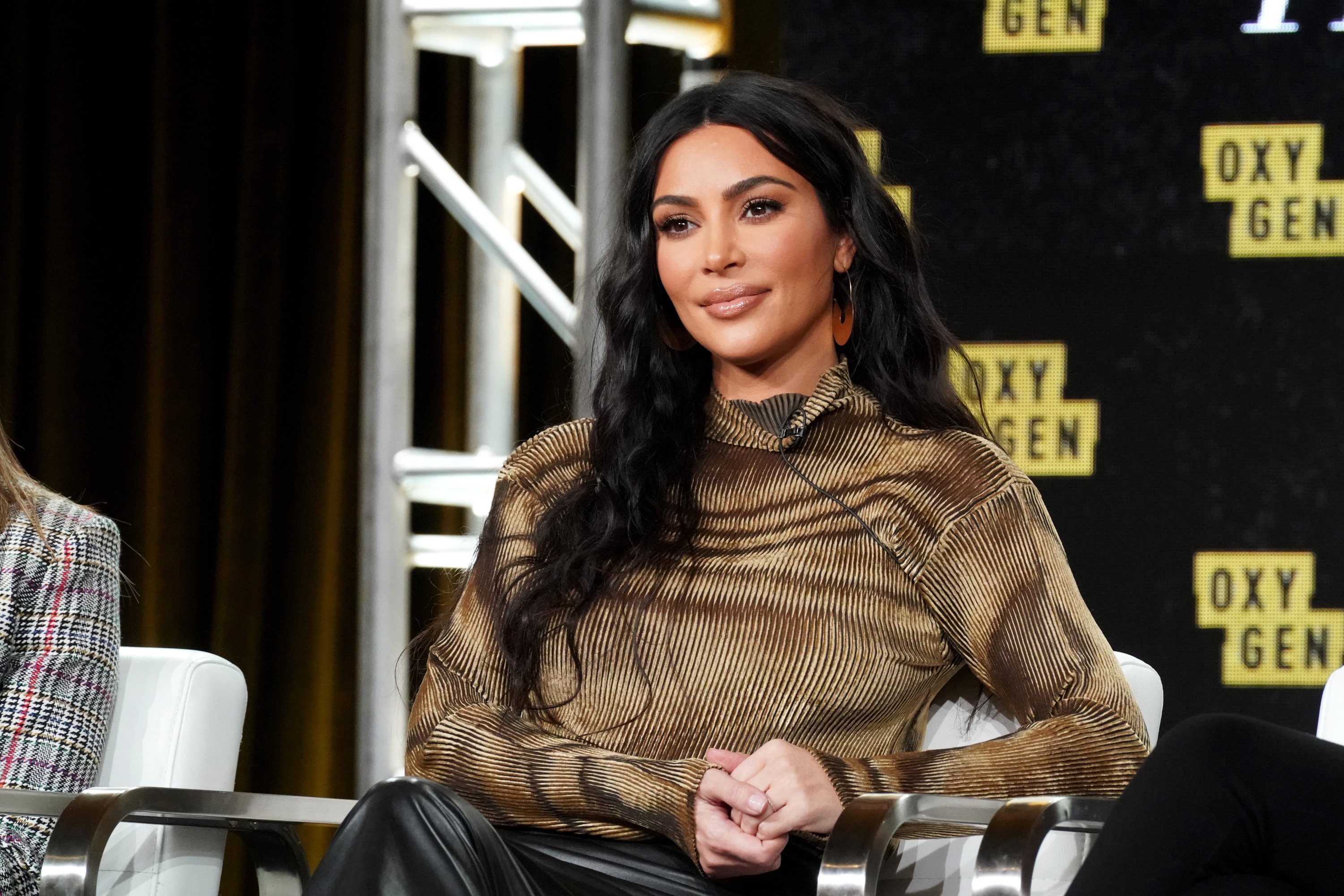 Kim Kardashian West is "obsessed" with killing raccoons
There have been some pretty crazy rumors about Kardashian West in the past, but the one about her being "obsessed" with taking the lives of animals is the strangest claim we — and the reality star — have ever heard.
In a Paper magazine video from November 2014 entitled, "5 Questions With Kim Kardashian," the KKW Beauty mogul revealed that this rumor was the weirdest one she's ever read about herself, even though there have been a ton of outrageous stories about her on the internet.
"The strangest thing I've ever read about myself online was that I was just obsessed with, like, killing raccoons and really weird animals," the mom of four said. "And this person gave like a fake police report. This whole story about how I took my high heels and would just stomp on them. It was just the weirdest story I've ever read."
Kim K faked her second pregnancy
Of course, you've probably heard the rumor that Kardashian West faked her pregnancy with her second child Saint West.
The story made headlines in July 2015 when the KUWTK star flaunted her baby bump in a tight white dress on Instagram a few hours after she was spotted with a seemingly smaller bump while out on the town.
Though many were convinced that Kardashian West wasn't actually pregnant and was instead using a surrogate, she eventually put an end to those rumors by posting a nude mirror selfie in which her baby bump was on full display.
"First they said I'm too skinny so I have to be faking it…Now they say I'm too big so I have to be faking it…SMH!" she captioned the photo. "Some days I'm photographed before I eat & look smaller, some days I've just eaten & I look bigger. Everyone's body is different, every pregnancy is very different! I've learned to love my body at every stage! I'm going to get even bigger & that's beautiful too!"
Kim Kardashian West doesn't like her sister Khloé Kardashian
It's no secret the Kardashian West gets into fights with her sisters often. But there was a time when fans thought she and Khloé Kardashian were actually feuding.
Rumors of a feud between the youngest Kardashian sisters started to circulate in November 2017 after the SKIMS founder ranked Khloé last when asked to rate her female family members' styles while playing a game of "Spill Your Guts or Fill Your Guts" on The Late Late Show with James Corden.
She also slammed the Good American founder's taste in fashion during an episode of KUWTK. "I always cringe when I look at Khloé in outfits," the mom of four said. "You know what, she's so trendy, and I used to be that way but she is like that on steroids."
After that, fans were convinced Kim and Khloé didn't like each other. However, Koko eventually slammed feud rumors on Twitter, writing that she and Kim had nothing but love between them.
"Even if I'm not online as much right now I still see everything. Kim stans vs Khloé stans beefing?? Why?" Khloé tweeted. "We are sisters, Kim and I are each other's biggest fan! Stop bullying one another! ANY sister love is love! Kim and I are honored to be supported by one let alone many."
The reality star waxes her daughter North's eyebrows
This ridiculous rumor might be up there with the animal killing.
In 2013, Twitter users were quick to accuse the reality star of waxing her oldest daughter North's eyebrows after she posted a super cute photo of the then six-month-old.
Though many thought the little girls' eyebrows looked a little too groomed, Kardashian West responded to this rumor by jokingly tweeting, "Do people really think I would wax my daughters eyebrows so young? Come on, I'd wait until she's at least 2 1/2!"
After getting hit with some major backlash for her post, Kardashian West was prompted to share another tweet setting the record straight on this rumor.
"I'm kidding!!! Its pretty sick for people to insinuate that I would wax my daughters eyebrows," she wrote. "They are thick, natural and amazing!"