Fans React to Megan Thee Stallion and Beyoncé Highly-Anticipated Remix to "Savage"
As two of the hottest names to emerge out of Houston, Texas, there was nothing fans wanted more than a collaboration from Megan Thee Stallion and Beyoncé. Fortunately, the artists delivered on April 29 when they dropped a remix to Megan Thee Stallion's ever-popular single "Savage." Mere minutes after its release, the song started trending on Twitter. But what exactly are fans saying about it?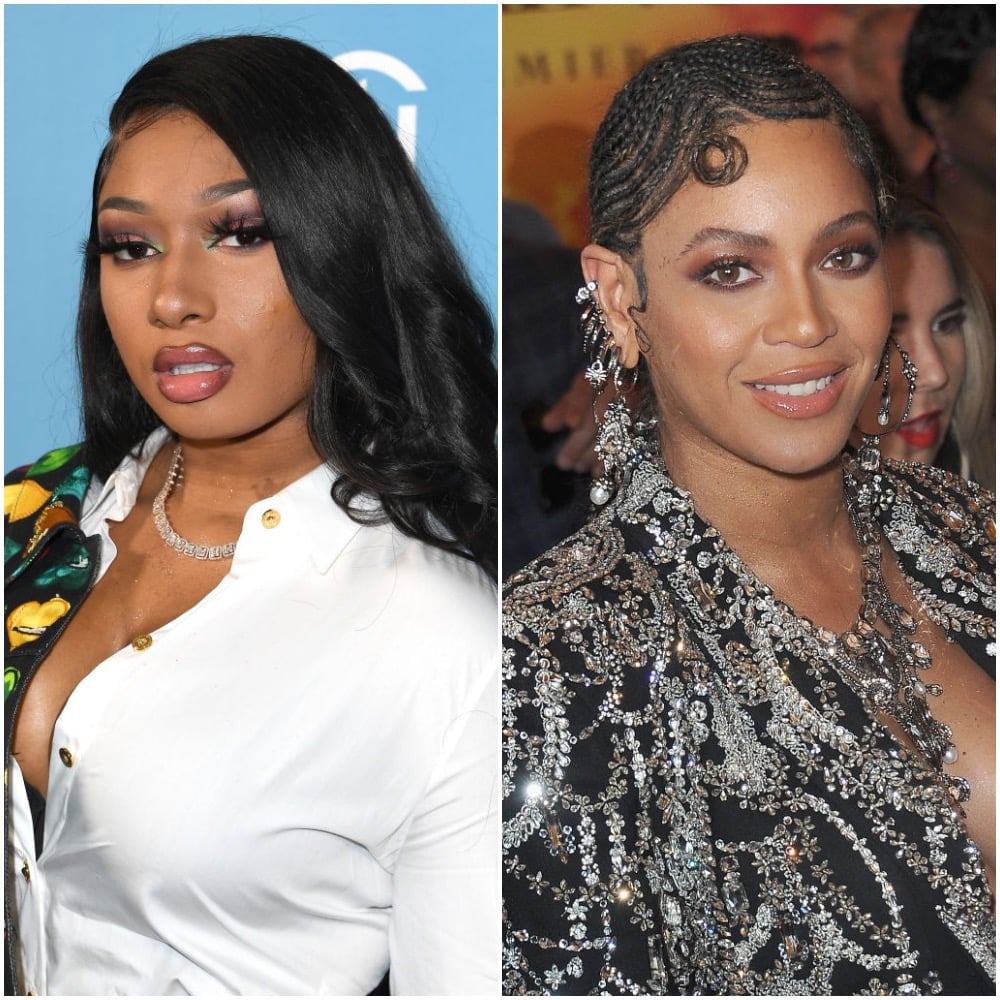 More on the 'Savage' remix
In case you haven't heard it, the single sees Beyoncé flexing her rap skills, giving shoutouts to OnlyFans, their native Houston, Texas, and more, before Megan Thee Stallion takes over with those hard-hitting rhymes we've all grown to love.
Judging from Twitter, fans are totally feeling the single.
"BEYONCÉ KILLED THAT REMIX," wrote one social media user. Going on, they said, "my god is there anything this woman CAN'T do."
"I'm not even exaggerating… The savage remix was one of the best songs I've heard in a minute," said another listener.
A third fan said, "All I know…this better be the first song played in the club when we get our freedom back because I'm letting loose!"
The best part is that the "Cash Sh*t" rapper noted on Instagram that they intend to donate the proceeds to a Texas organization that is supporting those in need amid the coronavirus pandemic. We stan giving queens!
It was previously rumored that Megan Thee Stallion and Beyoncé were working on something
The rumors first emerged on April 16 when a writer for the popular music website AllHipHop said they had heard the artists were working on a remix to "Savage."
The song is from the EP Suga, which came out in March. Peaking at No. 14 on the Billboard 100, "Savage" is one of Megan Thee Stallion's biggest songs to date. Much of its success can be credited to its popularity on the video-sharing app Tik Tok, where users have been doing a choreographed routine to it. Everyone from Keke Palmer to Jessica Alba has taken part in the challenge, propelling the song up music charts.
Having Beyoncé on the song will surely give it an even bigger boost and could perhaps even send it to the No. 1 spot.
Megan Thee Stallion was recently asked whether she was working with Beyoncé
When Marie Claire asked about a potential collaboration in an interview published on April 6, Megan Thee Stallion's face reportedly "lit up." However, she did not offer up a clear answer.
Working with the Lemonade star seems like a dream come true for Megan Thee Stallion, though. Over the past year or so, she has made it no secret that she is a huge fan of Beyoncé and considers her a role model.
"Everybody knows I super love Beyoncé," she told previously told Billboard. "I'm from Houston, she's from Houston. I've been listening to her all my life and she is just somebody that, when I'm feeling like, am I doing the wrong things or am I feeling the wrong way? I just go back and watch her old interviews. I watch her talk about going through the same struggles that I feel like I'm going through right now."
She later celebrated the New Year with Beyoncé and even signed to JAY-Z's management company Roc Nation in late 2019.
For her part, Beyoncé generally does not talk much about other artists, but the fact that she personally invited Megan Thee Stallion to her home suggests that she is also a fan.
In the end, we're so glad their shared musical tastes and love for one another brought them together. Now, excuse us while we go listen to the "Savage" remix…again.
Read more: A Rapper Appeared to Hit On Megan Thee Stallion and Fans Are Not Here for This Potential Couple