'Run the World' Star Corbin Reid Auditioned for 2 of the 4 Lead Roles Before She Was Cast As Sondi
Run the World has wrapped its first season on Starz. You can see all eight episodes now on the Starz app. Get to know Whitney (Amber Steves West), Renee (Bresha Webb), Ella (Andrea Bordeaux) and Sondi (Corbin Reid), four friends living in Harlem, New York. When you see the show, you'll agree Reid is perfect as Sondi, but she actually could have played someone else.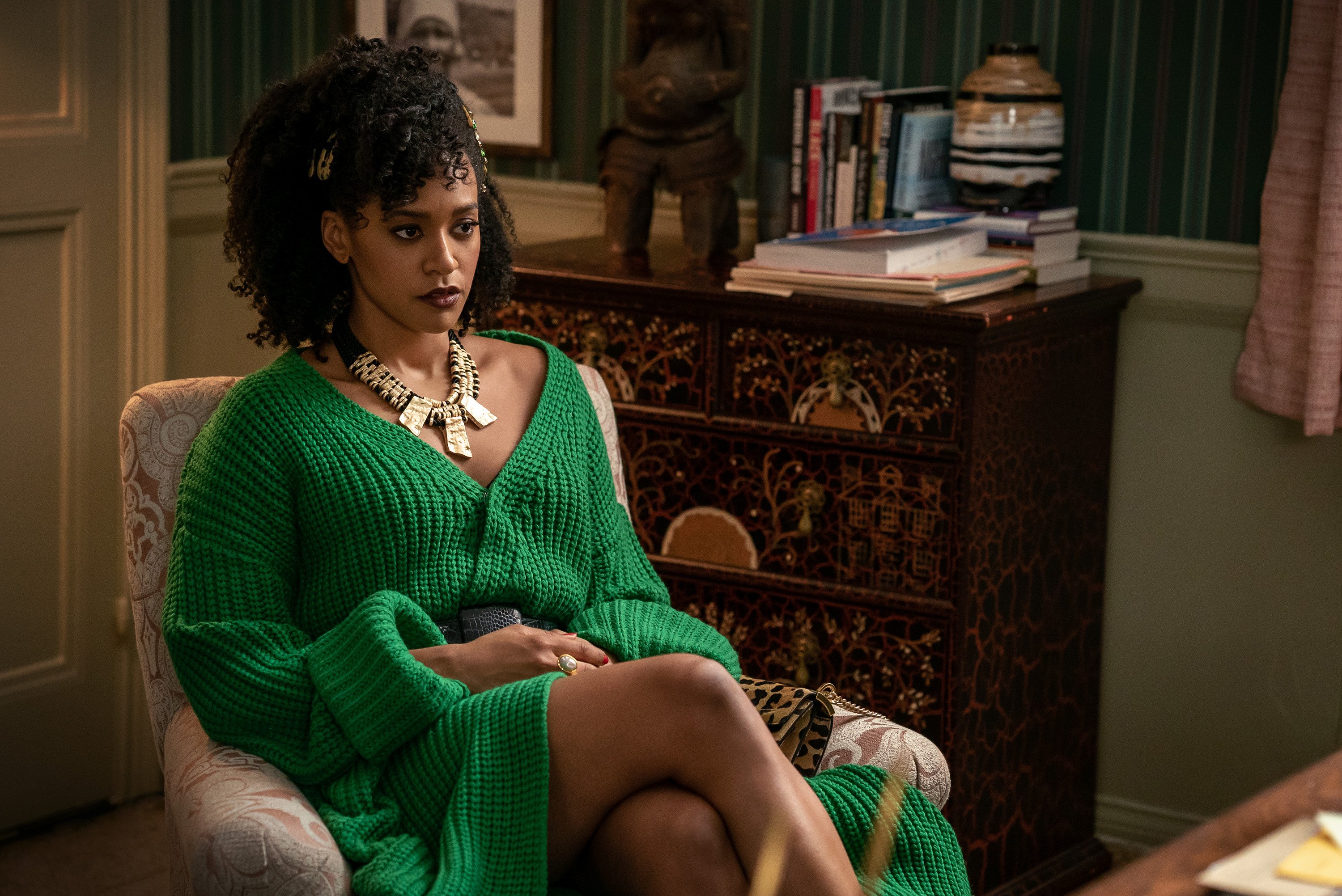 Reid spoke with Showbiz Cheat Sheet by phone on July 8. After discussing the season finale, Reid shared how she actually auditioned for two roles on Run the World.
Corbin Reid auditioned for Sondi on 'Run the World' first
Perhaps a casting director's gut instinct is correct. Reid first auditioned for the role of Sondi, the role she eventually played on Run the World.
They had already offered the role of Whitney to Amber. They were still auditioning for Renee but I was always going for Sondi first. So I went in for that and it felt very close to who I was. When I read the script, I saw a piece of myself in all four of the women and I loved the script so much. It just felt so authentic to that Black female experience in New York. I lived in Harlem for two years and I lived in New York for six years and I was like I know these women. These women are my friends. I know them. I could've been any one of them but Sondi felt closest to me for sure.

Corbin Reid, interview with Showbiz Cheat Sheet, 7/8/21
'Run the World' had a backup plan for Corbin Reid
While Reid was preparing to impress the Run the World casting directors as Sondi, they gave her a two for one deal. It was a lot more work, but Reid gave both her all.
"The day of my test for Sondi, I got a call two hours before I went in from Kim Coleman who was casting it," Reid said. "She was like, 'Hey, [creator] Yvette [Lee Bowser] and me were wondering if you would be willing to test for Ella today also.' I wanted to be part of the show so bad and I really loved the character of Ella. I could've seen myself playing that as well so I scrambled."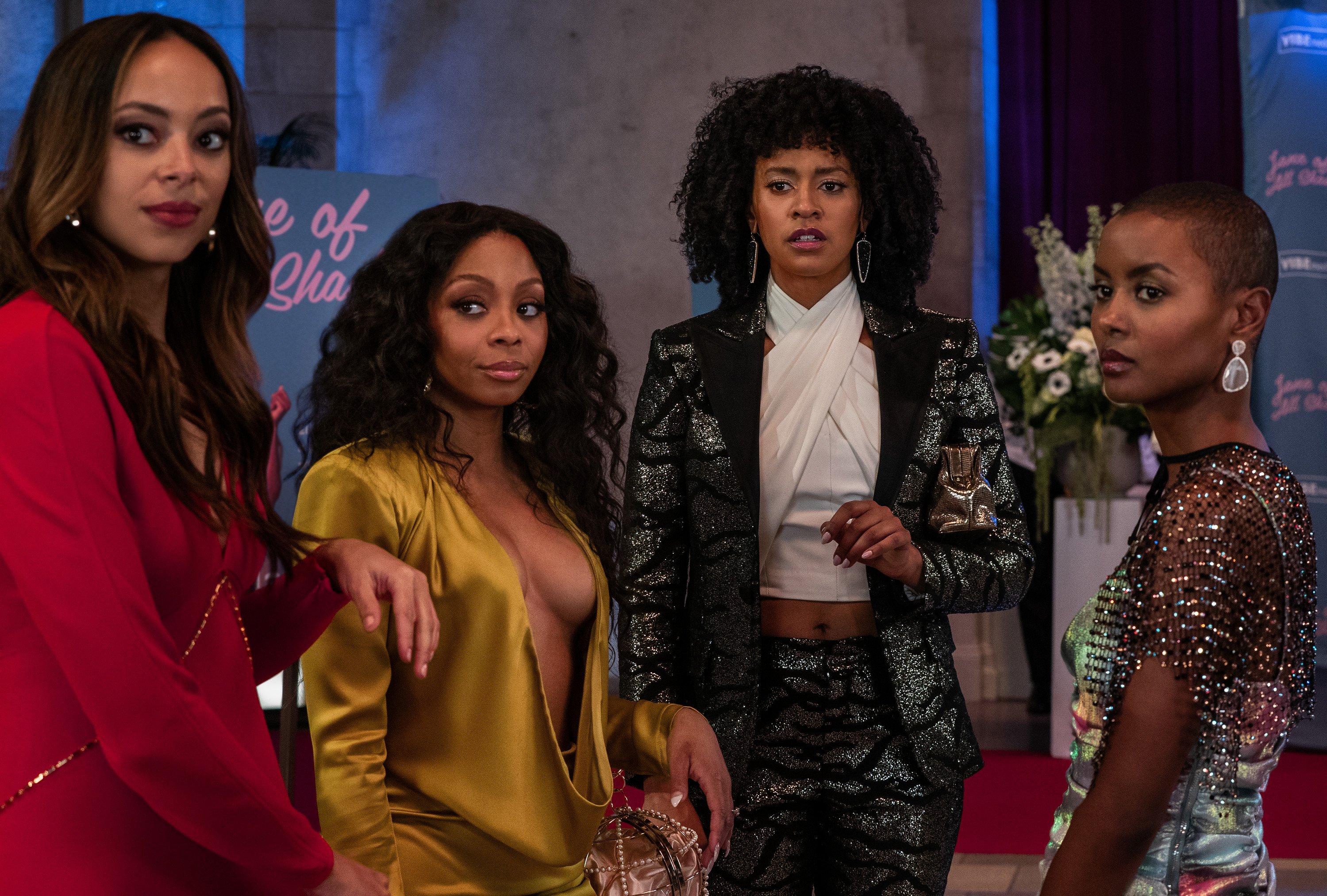 Just to put it in perspective, one audition is already plenty of work for an actor. Reid doubled her work for Run the World.
"It was like 15 pages of material [each]," Reid said. "I just pulled it together and then I went in there. Between those two roles, I think I had like 30 pages of material and I was bouncing back and forth in the tests reading for both of these women trying to make them distinctly different, having only been with Ella's sides for two hours."
Corbin Reid's co-stars enjoyed seeing her work
By the time Reid auditioned for Run the World, Stevens West and Webb were already cast. They had nothing but praise for Reid.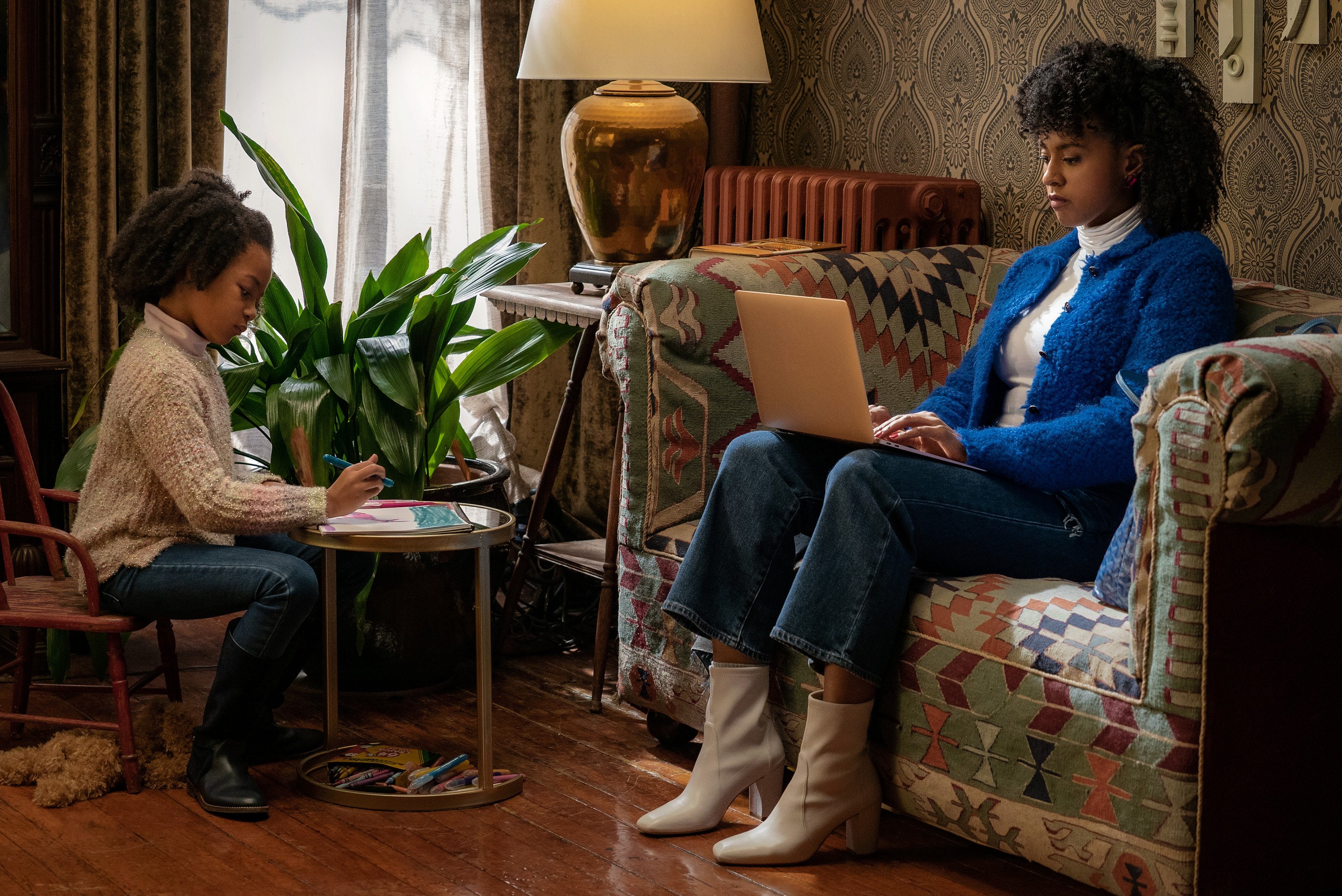 RELATED: 50 Cent Just Called out Starz for an Embarrassing Editing Mistake
"If you ask Bresha and Amber, they were in my test," Reid said. "By that point they had been cast as Renee and Whitney. They were like, 'Oh my God, it was so much fun to watch.' I'm like, 'I'm glad it was fun for you to watch. I felt like a schizophrenic person doing it.' They're always like that was so cool that you did that. It was an interesting experience. I definitely never had that little time to prepare for two roles before but again, I wanted to be on the show so bad I would've done anything."