'Run the World': Everything You Need to Know Before the Season Finale
'Run the World' is closing its first season on Sunday, July 11. If you need a quick catchup, Showbiz Cheat Sheet fills you in on the four main characters and their plots. Corbin Reid even catches up her storyline herself in an interview.
If you haven't caught Starz's summer series Run the World yet, there's still time. Yvette Lee Bowser executive produced eight half hour shows with creator Leigh Davenport, and you could conceivably watch the first seven in three and a half hours. But, if you don't have time for that before the season finale, Showbiz Cheat Sheet is here to help.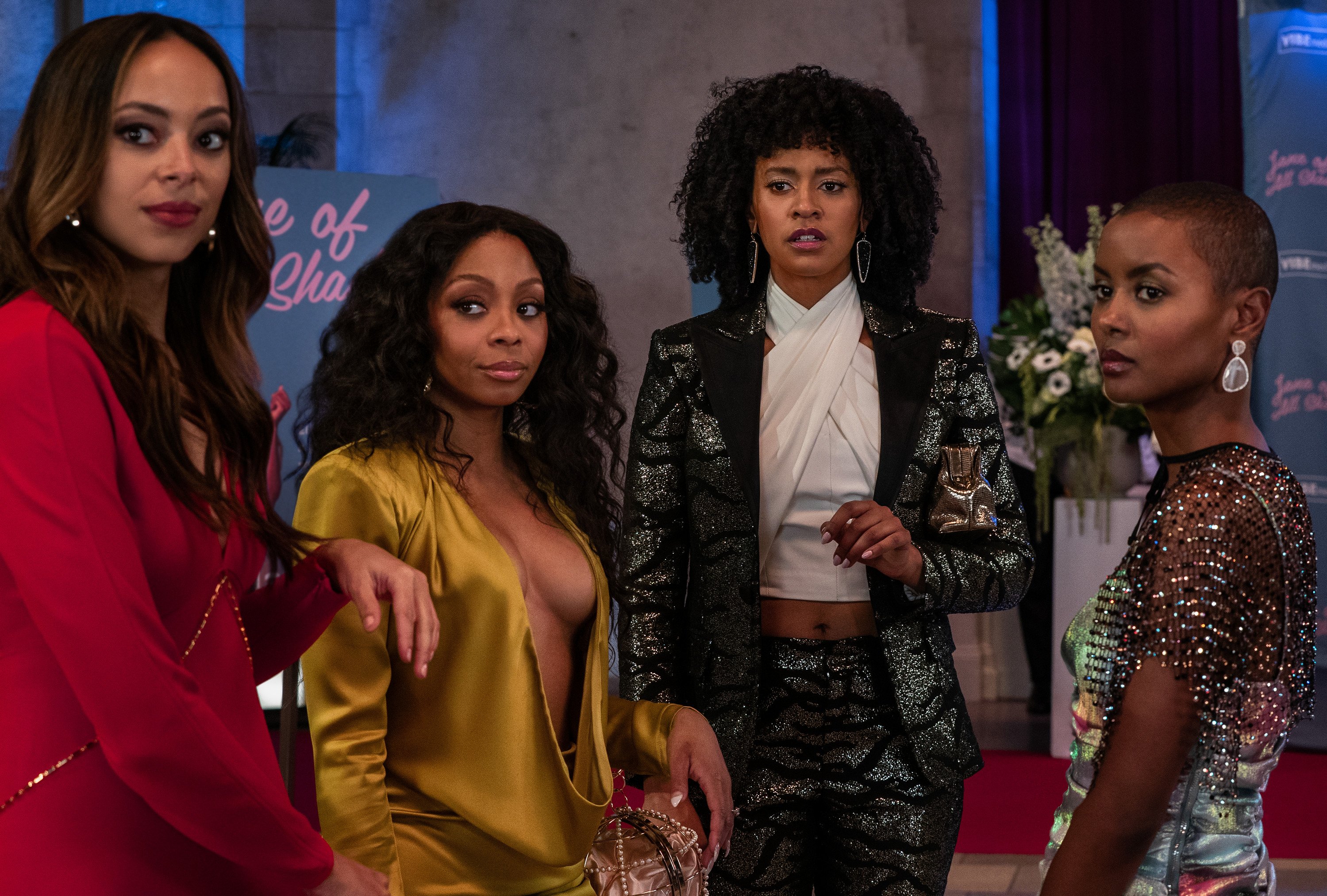 Run the World star Corbin Reid spoke with Showbiz Cheat Sheet on July 8. She filled us in on her character and that also gave us time to bring you up to speed on the rest of the storylines. The season finale airs July 11 at 8:30 p.m. 
Corbin Reid has relationship drama and education on 'Run the World' 
Reid plays Sondi, a woman studying for her Ph.D. She's also been dating her professor, Matthew (Stephen Bishop), and that leads to complications.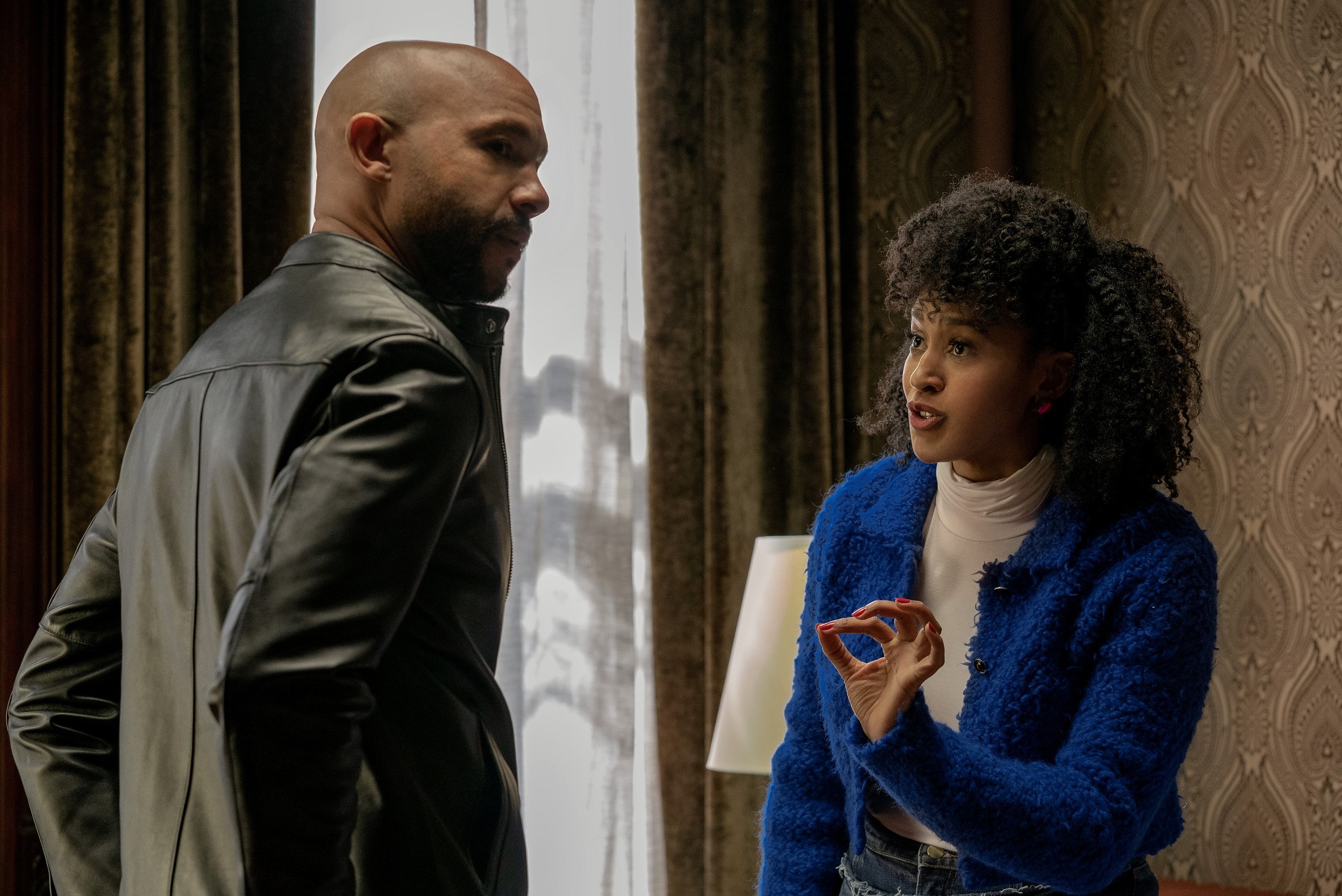 They start out in a clandestine relationship. So they've been dating for a couple of years and nobody at the university knows about it because I think she's specifically not sure about moving forward. He's a lot older. He has a kid. He's in a powerful position at her school. I think she sort of has this trepidation about whether or not she wants to mix her personal and professional life. So they're sneaking around and because of that, it could get them both in trouble. It could get him fired, it could get her kicked out of school. As the season goes on, they go through the motions of getting found out and having to go to the board and get reviewed and go through that whole interview process.

Corbin Reid, interview with Showbiz Cheat Sheet, 7/8/21
Corbin Reid on Sondi's inadvertent maternal role 
Sondi's secret relationship is further complicated because Matthew is a single father. His daughter Amari (Ellie Reine) is in their lives and perhaps beginning to overwhelm Sondi.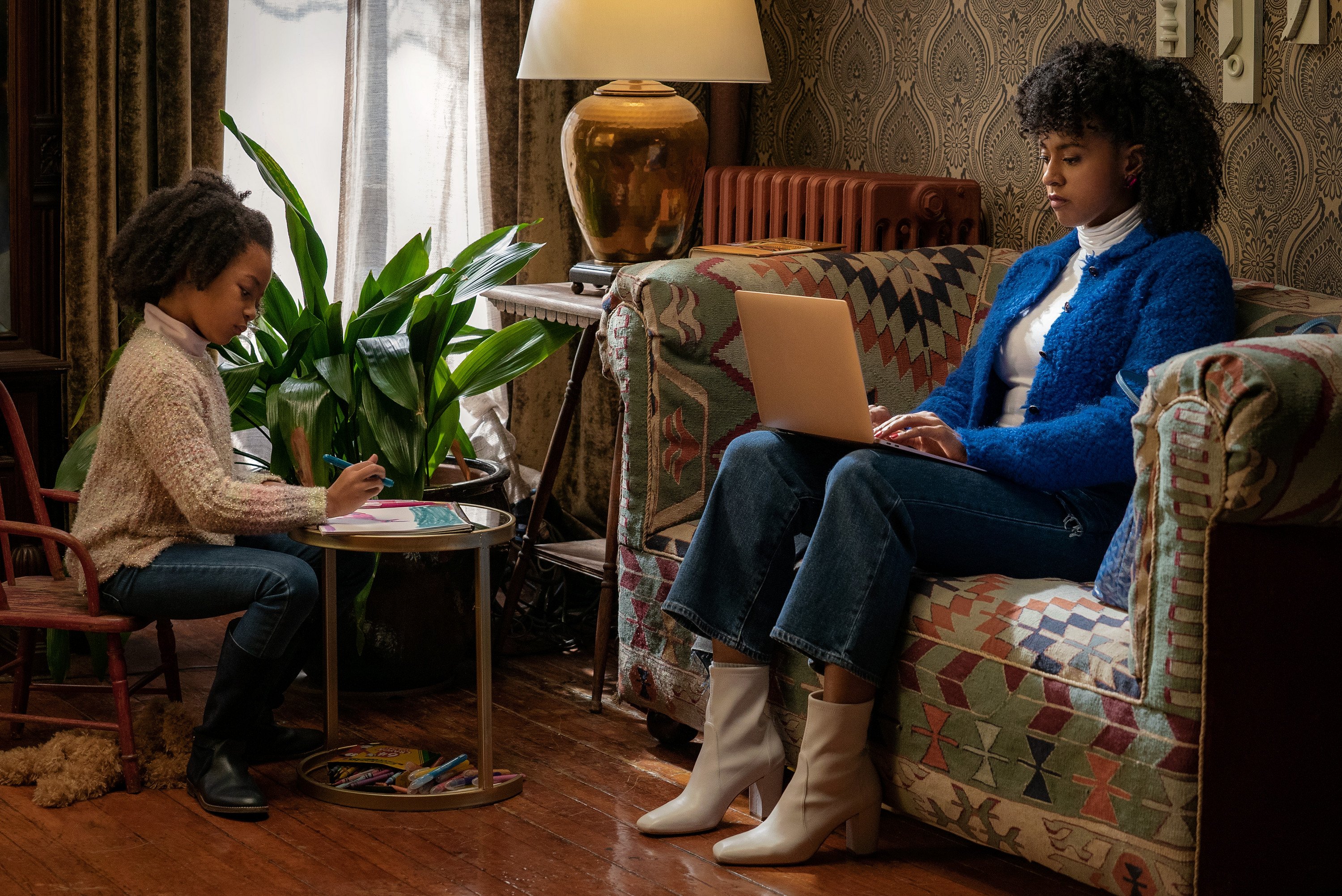 "She's really put herself in a situation that you wouldn't expect her to be in and she's floundering," Reid said. "She's trying to be a version of a person that she isn't. She's trying to be a wife but she's not his wife. She's trying to be a mother but she's not this little girl's mother. It's a huge sacrifice. It's a huge thing. How did she end up here and what is she getting out of it and how is this going to work?"
The other three women who run the world 
Run the World also stars Amber Stevens West as Whitney. Whitney is planning her wedding when she has an impromptu fling with a man she meets at a party. She's been keeping the secret from her fiance all season, and her friends only found out about it recently. 
Bresha Webb plays Renee. Renee has been going through a divorce but living with her ex. Her ex just moved out, but that leaves her alone with the bills. She also just quit her job where her bosses handed a big account she landed to a male colleague. 
Andrea Bordeaux plays Ella. Ella is a writer with big ambitions, but she currently writes for a celebrity gossip site. Her latest scoop cost her a friendship, and her boyfriend condemns her career choice too. 
See how it works out four all four women on this Sunday's Run the World.