RuPaul's 'Drag Race' Cast in 'The B*tch Who Stole Christmas': Everything We Know About the Movie
RuPaul is set to release a scripted holiday movie on VH1, and it promises to be everything 'Drag Race' hope it to be.
RuPaul's Drag Race is an empire so successful that it's expanded in places such as Canada, Italy, and the U.K. Once a dancer on the club scene, RuPaul parlayed his career in entertainment. He entered the music business, dropped an album, and became a star thanks to "Supermodel." He's since appeared in multiple TV series, released more music, and of course, grown Drag Race to epic proportions. And now, RuPaul is launching a film on VH1.
The network is offering a slate of holiday programming, and among its upcoming specials is a Christmas adventure with RuPaul's fabulous drag queens.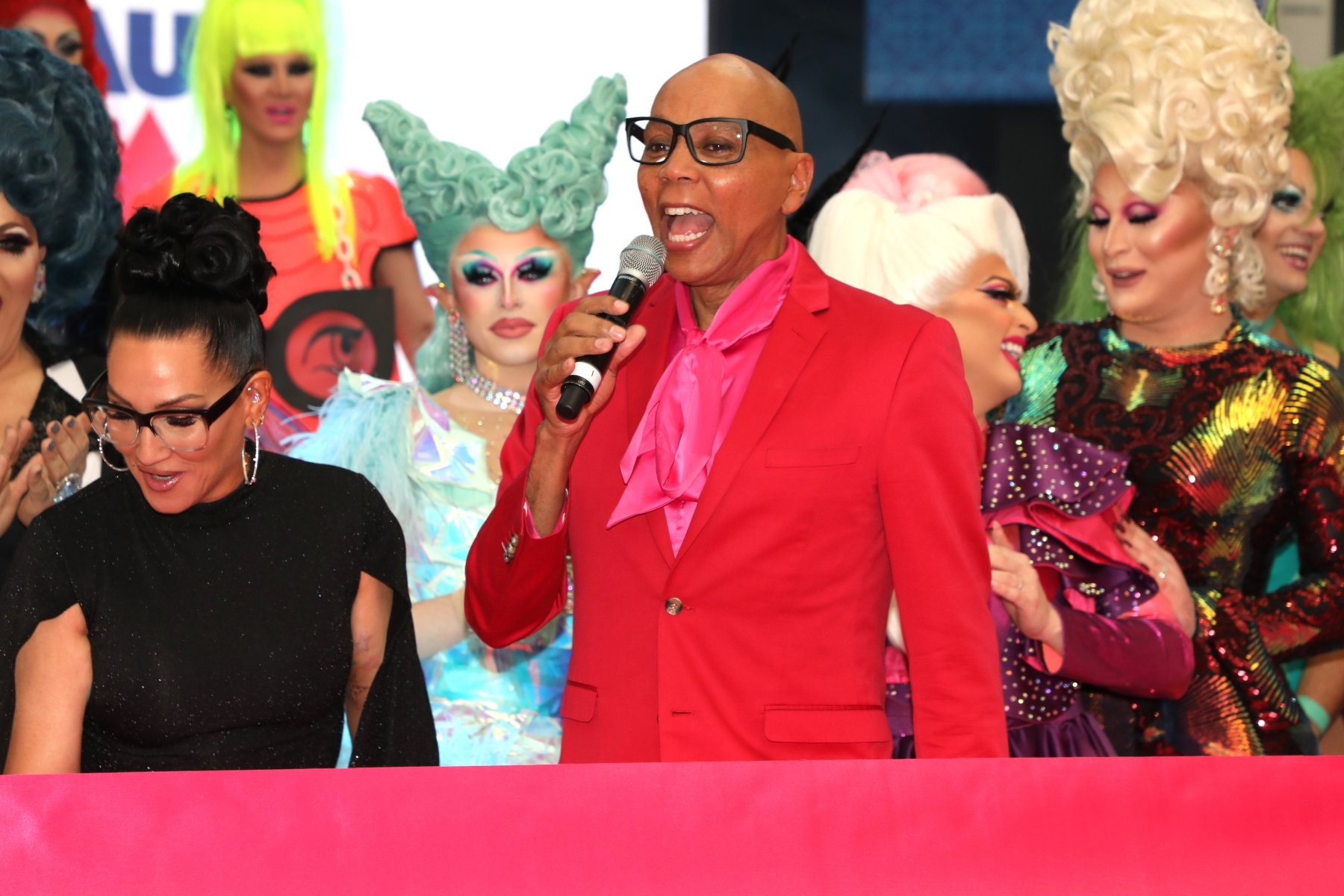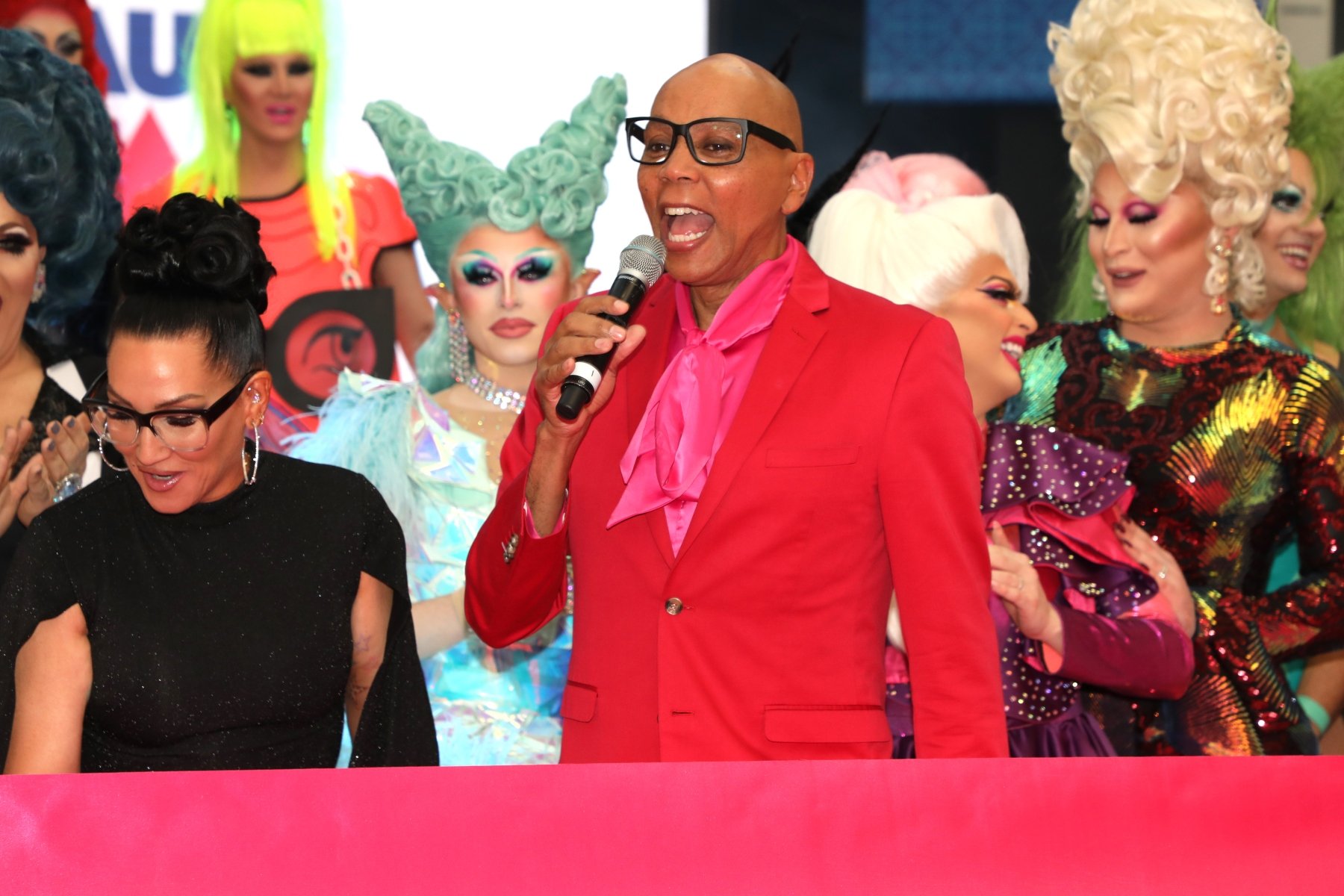 RuPaul and crew to star in 'The B*tch Who Stole Christmas'
As "the queen of drag," RuPaul is no stranger to working the camera. He's now about to sashay across the screen in a scripted comedy titled The B*tch Who Stole Christmas. According to a press release, 20 drag queens are joining RuPaul in the movie that's sure to be as festive as it is sassy.
From the logline:
In the draggiest Christmas movie ever made, a workaholic big-city fashion journalist is sent to a Christmas-obsessed small town to dig up a story when she finds herself in the middle of cut-throat housewives, a high-stakes 'Winter Ball' competition, and a sinister plot that could destroy Christmas fore-evah!
'Drag Race' stars are part of the cast
Fans may know these queens from the Drag Race reality show, but this Christmas movie will give them the opportunity to see them in a fresh light. So, who's in the cast?
Look out for Jaymes Mansfield, Peppermint, Kylie Sonique Love, Brooke Lynn Hytes, Ginger Minj, Porkchop, Latrice Royale, Gottmik, Morgan McMichaels, Jan Sport, Heidi N. Closet, Kelly Mantle, Kimora Blac, Laganja Estranja, Manila Luzon, Mayhem Miller, Pandora Boxx, Rock M. Sakura, Chad Michaels, and Raven.
Raven-Symoné, Ross Matthews, Carson Kressley, Michelle Visage, Charo, Anna Maria Horsford, and Andy Ridings star alongside RuPaul and Krysta Rodriguez. Singer Kim Petras also makes an appearance. Unsurprisingly, RuPaul plays the fashion editor to Rodriguez's journalist. Work it!
When to watch 'The B*tch Who Stole Christmas'
VH1 will unveil the new film on Dec. 2 at 9 p.m. EST. Other films in the network's holiday lineup include Hip Hop Christmas with Ne-Yo, Keri Hilson, Redman, Terrence J, and Tank, and Let's Get Merried with Tahj Mowry and Mishel Prada.
Nick Cannon wrote, directed, and executive produced Miracles Across 125th Street about a Harlem rapper who grapples with addiction and heads to his family's church for healing. Cannon stars in the movie along with Teyana Taylor, Jim Jones, Lil Kim, Chrisette Michele, Kierra Sheard-Kelly, Tommy Davidson, comedian "Bruce Bruce," Luenell, Fred Hammond, Karen Clark Sheard, Akon, and more.
But Kim Fields' film kicks off the run on Nov. 29 with Adventures in Christmasing. According to its synopsis: "Parker Baldwin, a highly successful and meticulous talk show host who plans everything to a T, finds her Christmas plans upended when her network persuades her to spend three days in the wild with superstar adventurer & television survivalist Finn Holt for a holiday television event. The two butt heads until they find themselves stranded together in the wild with no food, unreliable shelter and no form of communication."
Tune in on Dec. 2 to catch RuPaul and the Drag Race queens light up the small screen.