'All-Stars' Rules Are Officially 'Suspended' for 'RuPaul's Drag Race: All-Stars 5' — What Could That Mean for the Competition?
These 'Drag Race' alumni are back to prove they sashayed away too soon. Earning the 'All-Stars 5' crown might be a little harder than some fans expected. Here's what we know about this upcoming season.
It's All-Stars season, squirrel friends. This upcoming season promises viewers plenty of twists and turns, (and of course, some fan favorites queens returning to the competition.) What does RuPaul's announcement regarding "All-Star rules" mean for the rest of this spinoff competition series? Here's what we know about RuPaul's Drag Race: All-Stars 5.
'RuPaul's Drag Race: All-Stars 5' premieres during June 2020
Start your engines, Drag Race fans. Hot off the heels of RuPaul's Drag Race season 12, RuPaul's Secret Celebrity Drag Race, and RuPaul's Drag Race: Untucked, RuPaul announced the next season of All-Stars is coming to VH1. In it, alumni of the show will return and compete for the cash prize and the title of "America's Next Drag Superstar."
The queens competing for their place in the "Drag Race Hall of Fame" are Ongina, Miz Cracker, Shea Couleé, Mayhem Miller, India Ferrah, Mariah Paris Balenciaga, Blair St. Clair, Jujubee, Alexis Mateo, and Derrick Barry. Although the season doesn't premiere until June 5, fans already learned about the "twist" of this upcoming season.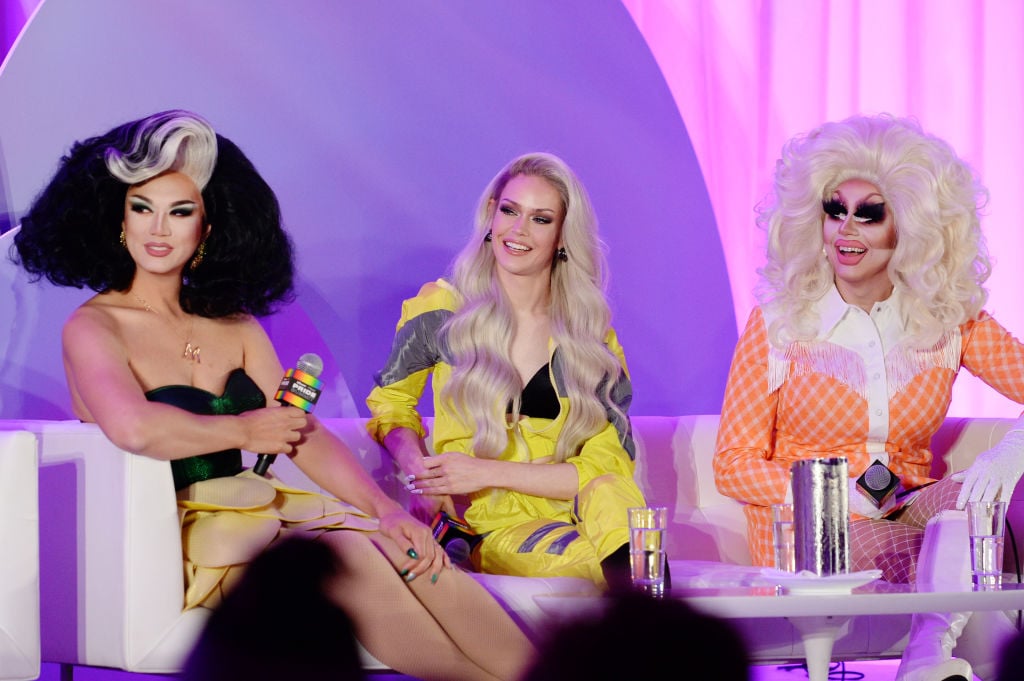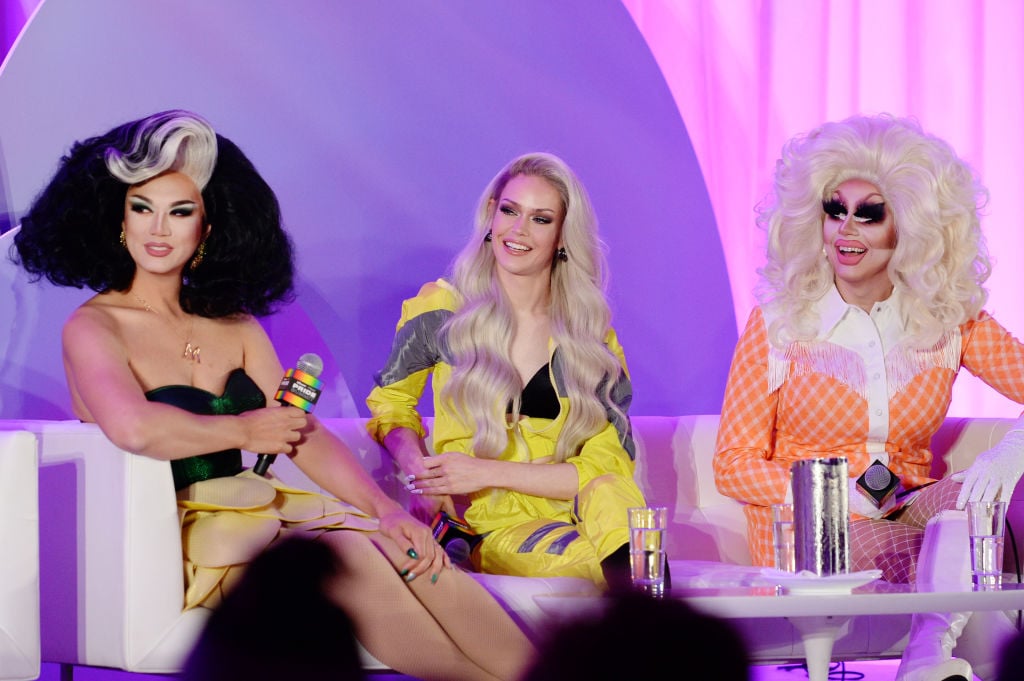 Each season of 'RuPaul's Drag Race: All-Stars' is a little bit different
For All-Stars 1, the queens competed in pairs to get to the top and, eventually earn the crown. If they were in the bottom, one member of the duo would lipsync, while the other had the opportunity to "tap in." One pair, Latrila even returned to compete on All-Stars 4.
All-Stars 2 was the first season that had the contestants eliminate one another. That same formula appeared for future seasons of this spinoff series, oftentimes stirring up drama and controversy. (Guess what? Life's not fair.)
During All-Stars 3, the top contestants appeared before a "Jury of the Queens" to determine who would be lip-syncing for the crown. It ended in a bit of a controversy, with Shangela not being in the top two of the season after winning a number of challenges.
RuPaul shared that 'All-Star' rules are suspended for this upcoming season
In a preview shared on May 8, fans saw RuPaul say that All-Star rules are suspended. Then, there's a clip of a screen being lifted to reveal a new person entering the mainstage. Naturally, fans took to social media, sharing their speculations regarding this upcoming season of this spinoff.
"For All-Stars 5, we've come up with a new twist that is so twisted it's guaranteed to twist your twisted minds," RuPaul said in a statement, according to The Wrap.
Could this mean that the queens will "lip-sync for their lives" again? Will there be a new and exciting twist featuring returning contestants? There is some fan speculation regarding the format of these upcoming episodes. Of course, nothing has been confirmed by RuPaul or World of Wonder. More information will be announced in the coming weeks.
Until then, fans can watch episodes of RuPaul's Drag Race season 12, RuPaul's Secret Celebrity Drag Race, and RuPaul's Drag Race: Untucked, which each premiere on a weekly basis on VH1.