Fan-Favorite Queens That Found Success After 'RuPaul's Drag Race'
There are plenty of successful contestants from 'RuPaul's Drag Race.' Here are a few of the fan favorites, according to viewers on Twitter.
With so much charisma, uniqueness, nerve, and talent in this series, it's hard to pick a favorite contestant on RuPaul's Drag Race. Still, some Twitter users shared their love for these queens, commending them on their success outside of RuPaul's Emmy award-winning show. Here are a few fan-favorite Drag Race contestants who made the most out of their appearance on the reality series.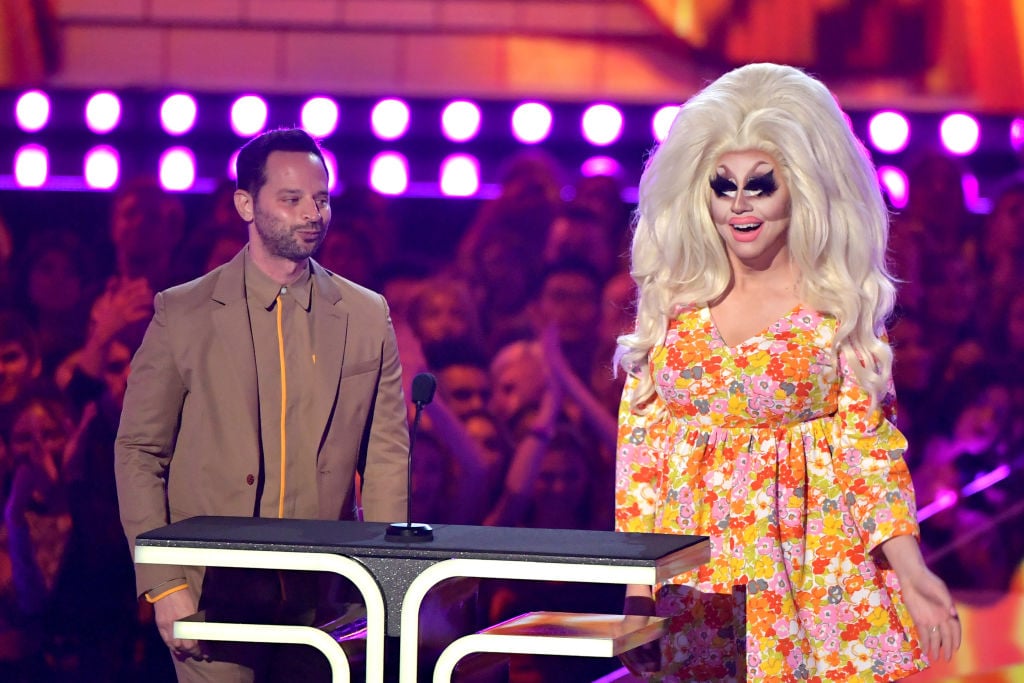 Trixie Mattel is the owner of Trixie Cosmetics
She earned her own series on WOW Presents' streaming platform, along with Drag Race alumna Katya Zamolodchikova. Recently, Trixie Mattel turned her love for makeup into a business, spearheading the company, Trixie Cosmetics.
Aside from her work in the beauty industry, Trixie Mattel often releases music, first branching off with her folk album, Two Birds. After reaching No. 1 on the singer-songwriter charts, the drag performer released her second album, One Stone. She plans to go on tour this spring, performing with a live band for the first time and releasing her third album, Barbara, along the way.
"Trixie Mattel one stone is the best thing my ears have ever heard. you have my whole heart," said one Twitter user.
Vanessa 'Miss Vanjie' Mateo is the favorite drag queen of multiple celebrities
As a contestant on both seasons 10 and 11, Miss Vanjie later appeared in projects for celebrities. She danced with her little purse in a music video for Iggy Azalea, also performing alongside the rapper on Jimmy Kimmel Live. Recently, Miss Vanjie was interviewed for i-D magazine's "Rihannazine."
Additionally, Miss Vanjie is one of the contestants who appears in the Las Vegas live show, RuPaul's Drag Race Live! Other performers include Aquaria, Asia O'Hara, Coco Montrese, Derrick Barry, Eureka O'Hara, India Ferrah, Kahanna Montrese, Kameron Michaels, Kim Chi, Naomi Smalls, Shannel, Shea Couleé, Yvie Oddly.
"Rihanna repeating 'Vanjie' is the miracle God spoke of in the Bible. Get Miss Robyn Fenty on the season 12 panel," one Twitter user said.
Alyssa Edwards earned her own Netflix reality series, 'Dancing Queen'
"Shut Up and Drive" lip-sync aside, Alyssa Edwards became a fan favorite for her outgoing and eccentric personality. It's this attitude that landed her a Netflix reality series based on her dance company, Beyond Belief. Dancing Queen is available on the streaming platform.
"Alyssa Edwards is still my favorite Drag Queen. I don't really know why I need to update you with this very important information but let's just say these are trying times and I need to keep myself centered by reminding myself of things that make me happy," one Twitter user said.
Courtney Act appeared on multiple reality shows, including 'Celebrity Big Brother'
Even before her time on RuPaul's Drag Race, Courtney Act became the queen of reality television. This drag artist was one of the first Australian Idol contestants to perform in drag. She later went on to win Celebrity Big Brother and appear in competition shows like Dancing With the Stars.
"Let's appreciate Courtney Act. She's a fashion icon and is an overall amazing person! Also, this look of hers is honestly my favorite," said one Twitter user, sharing a picture of the former contestant.
Honorable mentions include season 6 winner Bianca Del Rio who created the feature film, Hurricane Bianca. Aquaria and Violet Chachki became the first drag performers to attend to Met Gala, along with RuPaul. Shangela Laquifa Wadley appeared in the Academy Award-nominated movie, A Star is Born.
Episodes of RuPaul's Drag Race are available on VH1.com, by providing the credentials from your cable network.