'RuPaul's Drag Race:' Fans on Twitter Share Their Excitement for Season 12 (And Mostly the Judges Panel)
Looks like a lot of the charisma, uniqueness, nerve, and talent is sitting behind the judge's panel this season. With Drag Race season 12 right around the corner, some fans shared their thoughts on social media. Here's what viewers are saying about the upcoming episodes of RuPaul's Drag Race and, mainly, the upcoming celebrity guest judges on this series.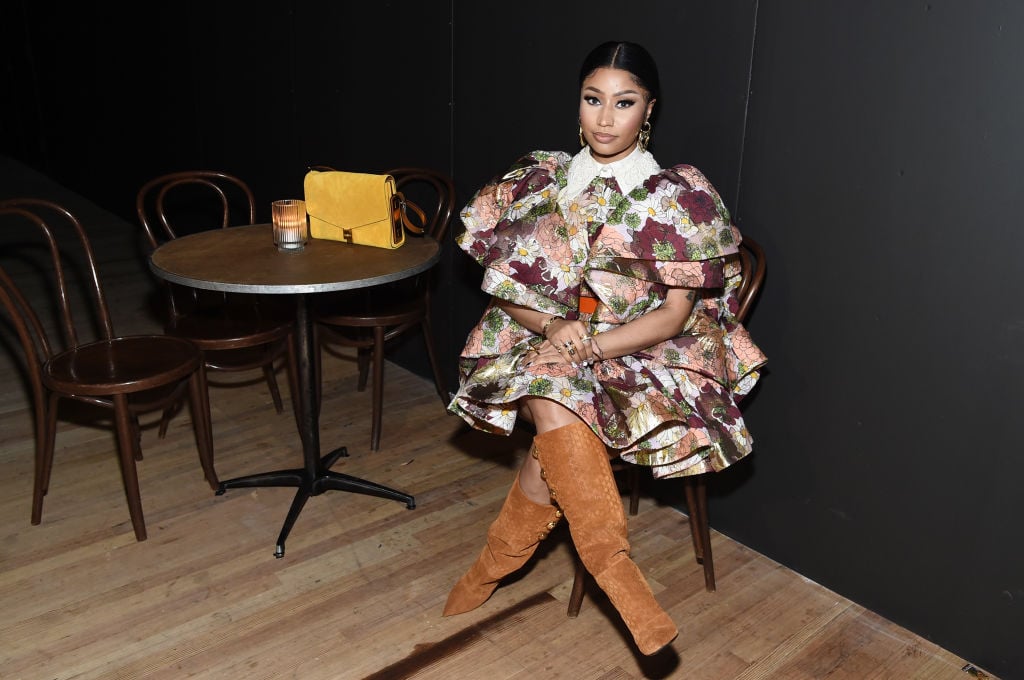 'RuPaul's Drag Race' season 12 premieres during February 2020
It's time to join the Ru-volution, Drag Race fans. The new season of this Emmy-award winning reality series is here, exploding with red, white, and blue. In it, 13 queens will be competing for the crown, $100,000, and the title of America's Next Drag Superstar.
(There's no word regarding whether or not Untucked will follow directly after the new episode of RuPaul's Drag Race, similar to season 11. However, the first episode of the spin-off series is also expected to premiere on the same day.)
With the news of Drag Race's impending episodes came an announcement regarding the celebrity guest judges sitting alongside RuPaul herself. The first judge announced, Nicki Minaj, will appear on the first episode of season 12.
The first celebrity guest judge on 'RuPaul's Drag Race' season 12 is rapper Nicki Minaj
The queen of rap is here to judge some actual queens. For the premiere of this next season, Nicki Minaj will be the celebrity guest judge, sharing her thoughts alongside Carson Kressley, Michelle Visage, and RuPaul. But RuPaul didn't stop there.
"Our producers have come up with twisted, outrageous challenges that raise the bar for all competition of reality," RuPaul said during an interview with Entertainment Weekly. "Our celebrity guest judges are truly legendary. And this cast of queens is, dare I say, the most talented we've ever had. Just when you think you've seen it all, a fresh crop of queens arrives and blows our minds all over again."
When the drag performer shared the official lineup, fans shared their excitement online. One Twitter user wrote, "fully gay gasped at the guest judges on Drag Race [Season 12]. ROBYN?! AOC?! NORMANI?! CHAKA KHAN?! Put these pictures on my gravestone."
Celebrity guest judges on 'Drag Race' season 12 include Jeff Goldblum, Daisy Ridley, and Alexandria Ocasio-Cortez
RuPaul didn't stop with Nicki Minaj. This season includes guest judges Whoopi Goldberg, Alexandria Ocasio-Cortez, Chaka Khan, Robyn, Leslie Jones, Normani, Jeff Goldblum, Daisy Ridley, Thandie Newton, Olivia Munn, Rachel Bloom, Daniel Franzese, Jonathan Bennett, and Winnie Harlow.
Naturally, fans across the internet shared their excitement at the news. Presumably, each new episode will feature a celebrity guest judge. Some fans took to Twitter as a result, commenting on the upcoming appearances on the reality series.
"The Drag Race guest judges lineup is Coachella for Gay Twitter. Nicki Minaj, Robyn, Normani, Thandie Newton, and AOC. All it's missing is some flat white actress from the 90s," one Twitter user joked.
"This is your notice that I will only be talking about AOC guest judging Drag Race for at least the next 24 hours," wrote another Twitter user.
RuPaul's Drag Race season 12 premieres Feb. 28, 2020 on VH1.