All the Times 'RuPaul's Drag Race' Spoofed Other Television Shows
Sure, you can watch celebrity impersonations on the Snatch Game episode, but RuPaul's Drag Race often makes references to other television shows and even political figures. From Jersey Justice to Kardashian: The Musical, here are a few of the times RuPaul's Drag Race spoofed other television shows.
This article contains minor spoilers from season 12 of RuPaul's Drag Race. Read at your own risk!
The 'Rusical' episodes 
There have been a few musical moments on this reality competition series. From Shade: The Rusical to Madonna: The Unauthorized Musical, these contestants often have a chance to showcase their singing and dancing abilities. Oh, and it's all while they're in drag. 
In the past, this challenge spoofed both reality stars and politicians. For Trump: The Rusical, contestants portrayed popular political figures, including Hillary Clinton, Sarah Huckabee Sanders, and Betsy DeVos. For Kardashian: The Musical, contestants portrayed characters from the series, Keeping Up With the Kardashians.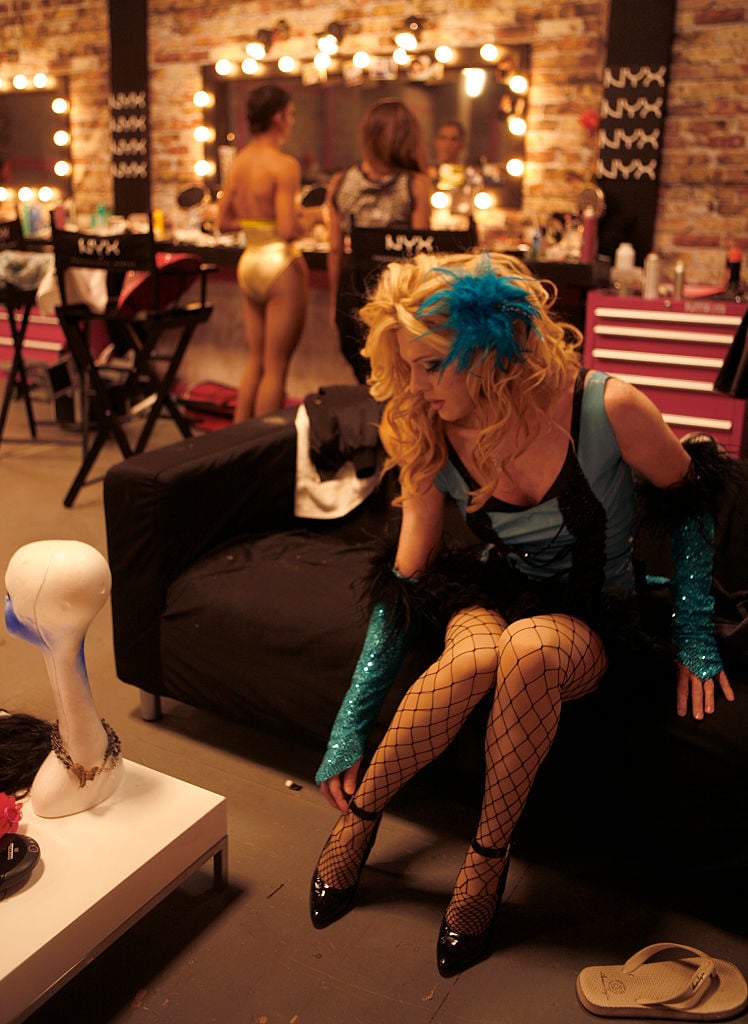 'Drag Race' spoofed 'Grey's Anatomy' during season 12 with 'Gay's Anatomy'
As one of the most popular shows in television history, it was only fitting that the queens of RuPaul's Drag Race did their own adaptation of Grey's Anatomy. This one, of course, was a comedy, when queens had to learn the lines of their respective characters. Some contestants portrayed doctors while one portrayed a baby. One even played a ghost.
This wouldn't be the first acting challenge presented to the queens of this reality competition series. One season of RuPaul's Drag Race: All-Stars spoofed the popular ABC reality series, The Bachelor. The queens each portrayed a quirky character on The B*tchlor, in an attempt to find true love. 
One episode of 'All-Stars' had the challenge, Jersey Justice
It's no secret that RuPaul loves Judge Judy and daytime court shows. It was only natural that the performer would feature that in a maxi-challenge for the contestants of All-Stars 4. For one improv challenge, the queens acted in a skit that took place in a courtroom with the honorable Michelle Visage presiding. 
Additionally, season 9 spoofed morning shows like Good Morning America and The Today Show with an improv challenge. The contestants starred in segments of two shows, Good Morning B*tches and Not On Today. Another improv challenge, season 12 had the contestants show off their best, or rather, their worst act, for the fake competition series World's Worst.
Of course, 'RuPaul's Drag Race' has the Snatch Game episode almost every season
As a fan favorite challenge, the Snatch Game episodes makes an appearance almost every season. This episode, as a spoof on the show Match Game, has contestants impersonate celebrities in an attempt to make RuPaul (and the other judges) laugh.
Similar to Match Game, these "celebrities" answer questions in the search of a match. No one really wins, but it's still fun to see their answers and the jokes in between. Some of the most memorable performances include Aquaria as Melania Trump, Alaska 5000 as Mae West, and Ben Dela Creme as Maggie Smith.
New episodes of RuPaul's Drag Race premiere Friday nights on VH1.