'RuPaul's Drag Race,' 'Pose,' and Other LGBTQ-Centered TV Shows to Watch This Pride Month
Happy Pride Month! Whether you're streaming 'Pose' on Netflix or tuning into VH1 for 'RuPaul's Drag Race,' here are a few binge-worthy LGBT television shows.
If you're looking for a new series to binge, we've got you covered. RuPaul's Drag Race. is a reality competition show hosted by drag queen, RuPaul. Queer Eye is a makeover show featuring five queer personalities. Pose tells a story set during the 1980s HIV/AIDS epidemic. Here's our list of LGBTQ television shows to watch during Pride month.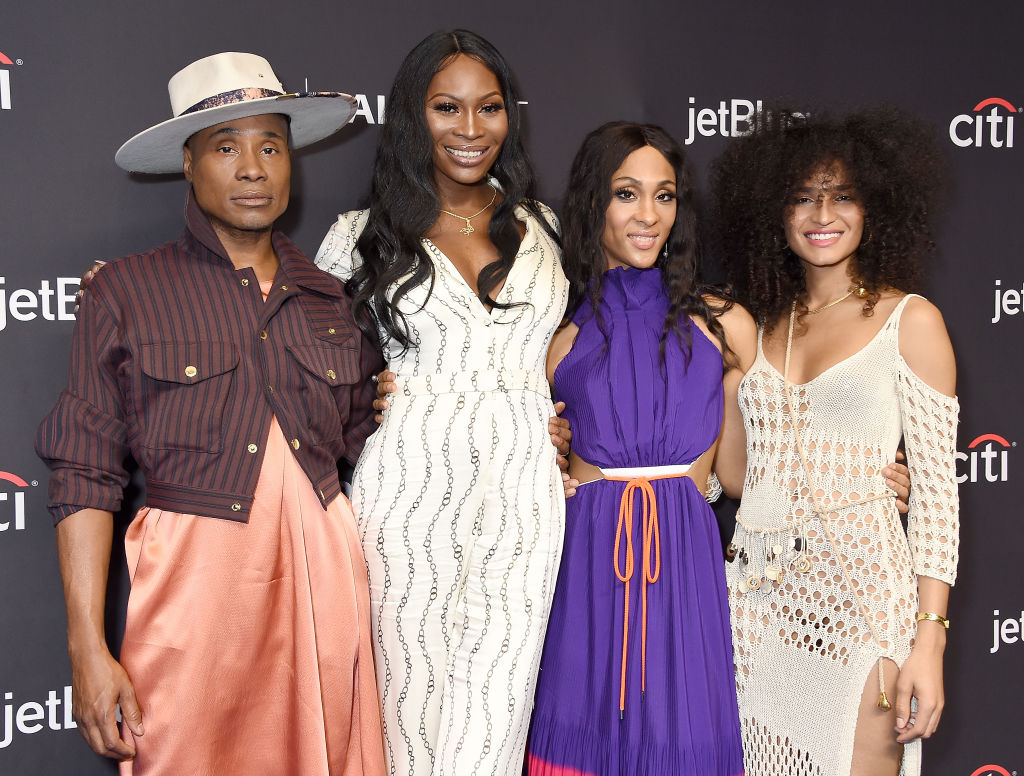 'Pose'
One of the newer shows to this list, Pose is an FX original that focuses on inclusivity and visibility for transgender individuals. This show takes place in the 1980s, during the HIV/AIDS epidemic. It also highlights the "ball" culture of New York City, an underground club scene for members of the LGBTQ community.
With award-winning actors, like Billy Porter, and a heartbreaking yet uplifting story, Pose won the GLAAD Media Award for "Outstanding Drama Series" and the Peabody Award for "Entertainment."
'RuPaul's Drag Race'
Perhaps the most well-known LGBT television show right now, RuPaul's Drag Race is a competition reality show broadcast on VH1. Each week, drag queens compete in different challenges, from sewing to comedy to acting. The queens who performed the worst must then "lip sync for their life." The loser of the lipsync, chosen by RuPaul, "sashays away." Eventually, the queens are narrowed down to a top three or top four and the winner is awarded the title "America's Next Drag Superstar."
RuPaul's Drag Race is filled with drama, shade, looks, "ruveals," and lots of love. It seems a little ridiculous for someone who has never watch the show before, but we promise it'll at least be entertaining. The show is also the recipient of multiple Emmy Awards, including the Primetime Emmy Award for "Outstanding Competition Program."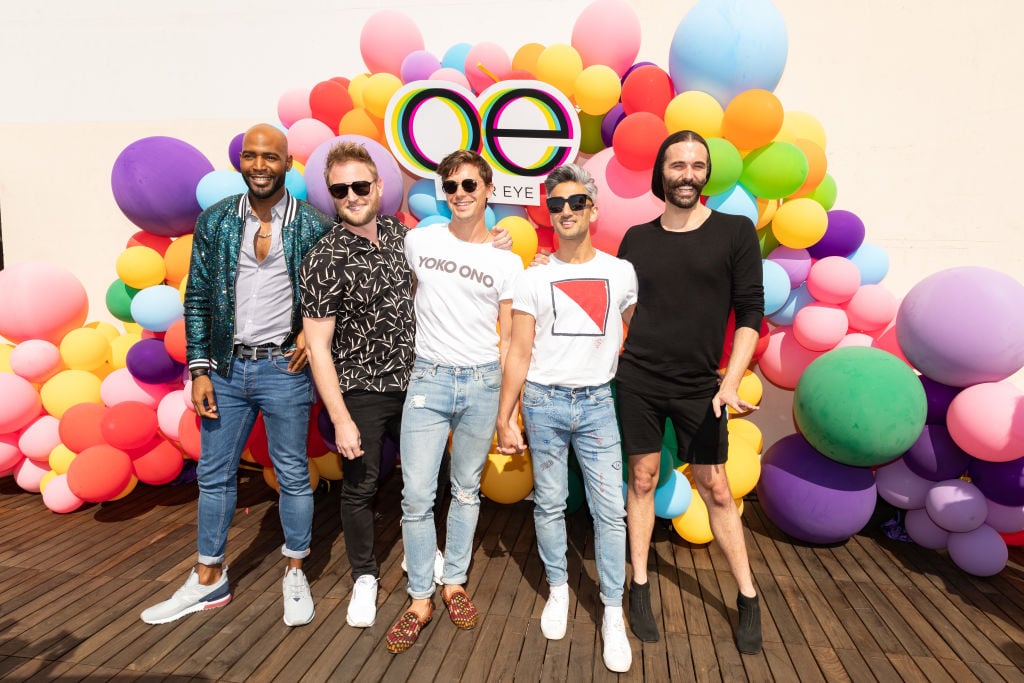 'Queer Eye'
It truly is more than a makeover. On Netflix's original series, Queer Eye, five hosts who identify on the LGBTQ spectrum transform heroes into better versions of themselves. The show now has three seasons available for streaming.
Outside of Queer Eye, the Fab Five have their individual projects. Food and wine expert Antoni Porowski owns a restaurant in New York City, The Village Den. RuPaul's Drag Race alumna, Miz Cracker, also dressed him in drag for a Them YouTube video. Jonathan Van Ness, who recently came out as nonbinary, is practicing Figure Skating, in addition to hosting a podcast, entitled "Getting Curious." Karamo Brown will star in an episode of Disney Channel's television series, Raven's home.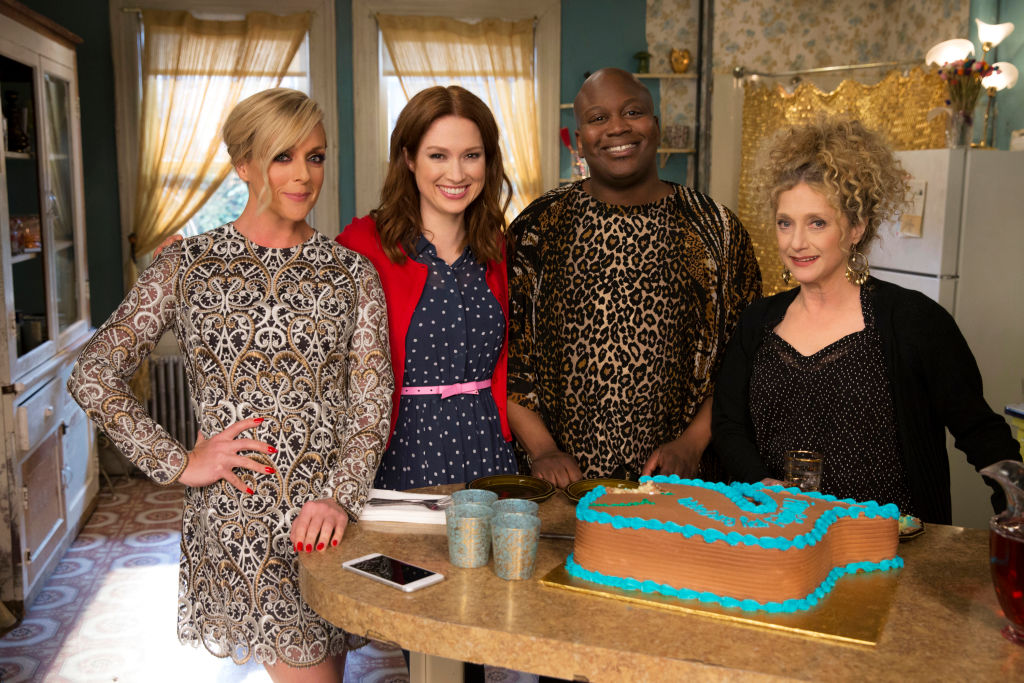 'Unbreakable Kimmy Schmidt'
This is a comedy sprinkled with layers of feminism and empowerment. Of course, it features a queer character, Titus Andromedon, portrayed by Tituss Burgess. During one of the most iconic episodes, Titus finds out his boyfriend Mikey is cheating on him. Titus has no choice but to "Lemonade," or make music videos in the style of Beyoncé's visual album, Lemonade.
Titus' story is truly one of triumph and hardship. Despite the odds, he goes through life in his unique and fashion-forward way. A new, interactive episode of Unbreakable Kimmy Schmidt premieres on Netflix within the next year.