'RuPaul's Drag Race' Season 12 Episode 10 Recap — Superfan Makeovers
As Daisy Ridley once said, "yas, queen, work." This week, Drag Race superfans enter the Werk Room, getting a transforming from one of the six remaining queens. Who will impress RuPaul and the other judges? Here's our summary of episode 10 of RuPaul's Drag Race.
This article contains spoilers from the most recently released episode of RuPaul's Drag Race season 12. Read at your own risk, squirrel friends!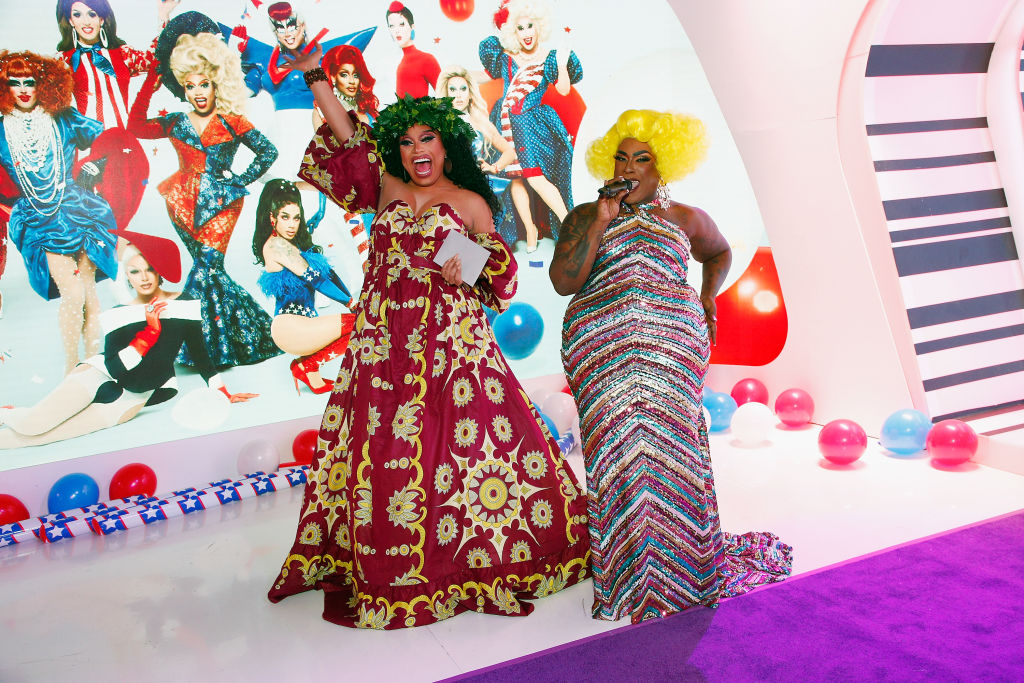 It's time for the makeover challenge
The queens bid Widow Von'Du adieu. Jackie opens up about being in the bottom last week and shares that she was just happy to be representing her community. They're down to the top 6 queens competing for the crown.
RuPaul enters the Werk Room to announce this week's challenge. There are some Drag Race superfans backstage. They think they're just here to sit in the audience for something. Really, though, they're going to be transformed for the makeover episode of the series.
The superfans enter the Werk Room and they're shocked and excited, to say the least. After introductions, Jaida is tasked with matching each queen with their drag daughter. They're, honestly, pretty fair matches.
The queens and superfans get ready in the Werk Room
The queens have to chance to connect with their superfans. Crystal asks her daughter about glitter and its pretty obvious that they're really similar people. (They even do a healing pose to help with anxiety together.) Jaida's person isn't exactly comfortable in heels, but Jaida's sure there's a diva in her ready to come out.
Jackie and her fan bond over Drag Race and Heidi and her fan discuss their inspirations. Her fan, later given the drag name Honey Almighty, opens up about bullying and shares that she hasn't revealed her legs since middle school. Then, RuPaul adds another twist to the challenge.
To complete the experience, the queens have to prep their superfan to "lipsync for their lives" to RuPaul's song "You Wear It Well." Each pair has their moment on the mainstage. Crystal and her daughter share in the excitement, while Jaida's daughter is still a little unsure in her heels, even asking to take them off.
While getting ready, Jaida has a chance to talk about her partner of 12 years with her daughter and starts crying. She explains that he's her rock and she does miss him a lot, but now they have to focus on the challenge!
On the runway, the category is: family resemblance
The time has come. Not for the ladies to lipsync, but to show off their looks on the mainstage. Honey and Heidi do a disco-inspired look, Tara Masu and her partner look like they're taking orders at a diner. Gigi Goode and Bebe Bad have matching fur outfits, while Crystal and Opal Methyd have looks inspired by Bert and Ernie.
Lil' Snacky Cox and Jackie Cox do their version of a disco outfit, while Jazz and Jaida Essence Hall showcase the essence of beauty in matching red outfits. After receiving critiques from RuPaul and the rest of the judges (including Star Wars actress Daisy Ridley.) The superfans showcase their lipsyncing skills. Jaida is the winner of this week's challenge.
That means Jackie Cox and Heidi are up for elimination and must lipsync to "Kill The Lights" by Alex Newell. It's pretty clear that both contestants want to stay. While Heidi is whipping her giant sleeves around, Jackie has a crazy character. Once the song is over, RuPaul announces that no one is going home today. Shantay they both stay. The contestants couldn't be happier.
New episodes of RuPaul's Drag Race premiere on a weekly basis on VH1.