When Will 'RuPaul's Drag Race' Season 12 Premiere?
RuPaul is back is ready to paint the town red, white, and blue. This drag performer recently announced the next season of his Emmy award-winning reality series and fans are counting down the days until the premiere. When does RuPaul's Drag Race season 12 premiere? Here's RuPaul's Drag Race what we know about the upcoming episodes full of charisma, uniqueness, nerve, and talent.
'RuPaul's Drag Race' returns for season 12 during February 2020
The "ruvolution" has begun. In 2019, RuPaul crowed Yvie Oddly as the winner of season 11 and premiered the first-ever season of RuPaul's Drag Race UK. Now, this drag performer is returning to her roots, announcing to fans worldwide that the queens are coming.
"Our producers have come up with twisted, outrageous challenges that raise the bar for all competition of reality," RuPaul said during an exclusive interview with Entertainment Weekly. "Our celebrity guest judges are truly legendary. And this cast of queens is, dare I say, the most talented we've ever had. Just when you think you've seen it all, a fresh crop of queens arrives and blows our minds all over again."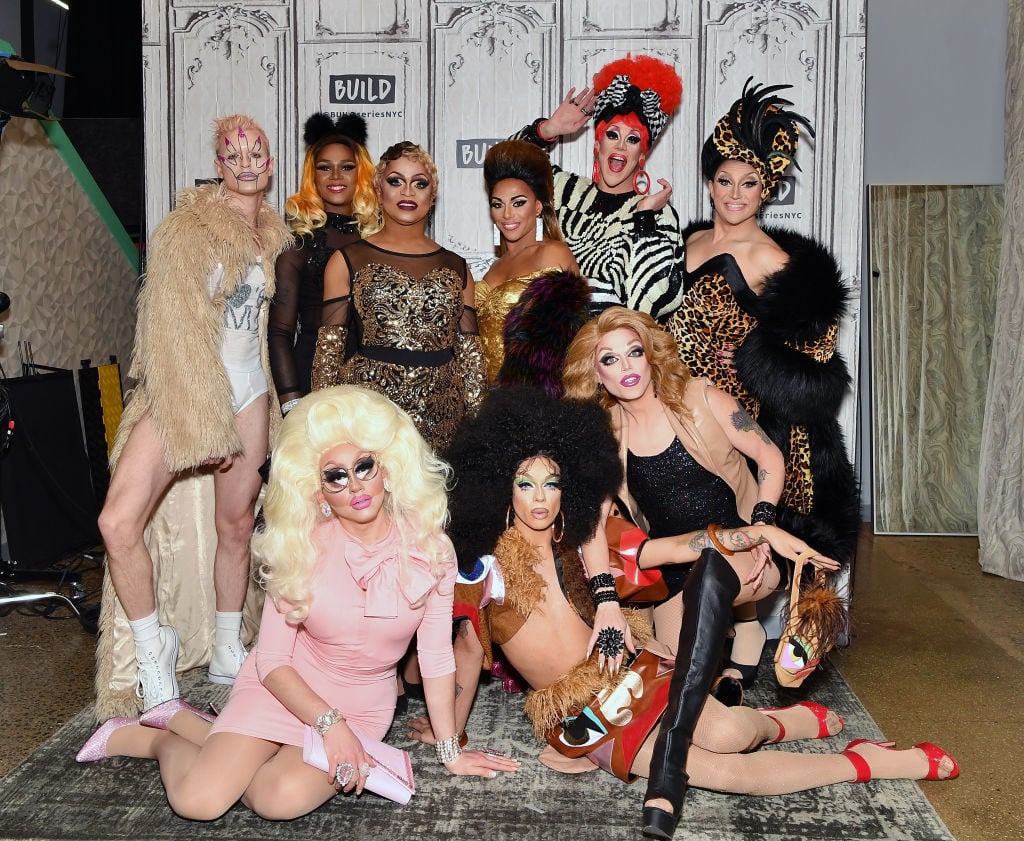 Who are the contestants on season 12 of 'RuPaul's Drag Race'?
For season 12 of RuPaul's Drag Race, there are 13 queens confirmed to be competing for the crown. Fans can learn a little bit more about them from the Drag Race Instagram account.
The contestants on this season include Aiden Zhane, Brita, Crystal Methyd, Dahlia Sin, Gigi Goode, Heidi N Closet, Jackie Cox, Jaida Essence Hall, Jan, Nicky Doll, Rock M Sakura, Sherry Pie, and Widow Von'Du. The winner will walk away with $100,000, a one-year supply of Anastasia Beverly Hills cosmetics, a crown, and the title of America's Next Drag Superstar.
Presumably, there will not be a surprise returning queen, like Cynthia Lee Fontaine or Vanessa "Miss Vanjie" Matteo, but you never know with RuPaul. Fans can expect plenty of twists and turns in this upcoming season, along with celebrity guest judges and plenty of "lip-sync for your life" moments.
When does 'RuPaul's Drag Race' premiere on VH1?
Fans are about to find out who is "America's Next Drag Superstar." RuPaul's Drag Race season 12 premieres on VH1 on Feb. 28, 2020. There's no word regarding when, or if, it will be available on World of Wonder's streaming platform, WOW Presents Plus.
For subscribers living in the United States, episodes of Drag Race are not yet available with this subscription service. Still, some fans shared their excitement regarding the upcoming episodes of this series.
"Good morning to GIGI GOODE, winner of RuPaul's Drag Race Season 12 ONLY! Your world is gonna change today after the reveal and I hope it will be amazing," one Twitter user joked.
"The Queen I'm rooting for most for the upcoming season 12 of RuPaul's Drag Race is Jackie Cox. The first half-Canadian half-Iranian drag queen to be on Drag Race. Happy to see another Canadian being chosen to be on the show. And most importantly one representing both their ethnicities," another fan wrote on Instagram.
Season 12 of RuPaul's Drag Race premieres Friday, Feb. 28 at 8 p.m. EDT on VH1.