'RuPaul's Drag Race': The Emotional Moment Fans are Calling 'Clumsy'
Reality show tactics have almost become a cliche after nearly 20 years of reality-based shows permeating the TV airwaves. Some of those techniques continue to work, perhaps because the public forgets too easily, or the show creates fresh variations so nobody notices.
On a show like RuPaul's Drag Race, many of those same tropes are always on display.
While RuPaul has become an icon and done a good service providing an outlet for drag queens to compete for fame, the show does have one segment fans are starting to find overly contrived.
Those who watch the show may know what the complaints are about, despite the intention of the segment being made to reflect on the drag queens' past lives. What is this emotional moment, and should it be tweaked as fans say?
Drag queens talking to pictures of their young selves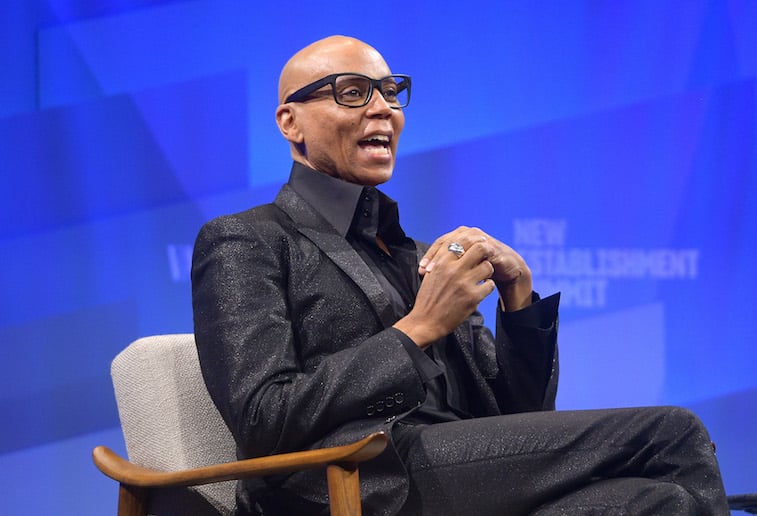 One of the most notable moments on RuPaul's Drag Race is when the drag queen contestants in the Top Three offer advice to a pic of themselves when they were little kids. For a number of years, this segment has resonated with those who've lived similar lives and thought they'd forever be ostracized from society.
From the perspective of fans who watch the show religiously, the drag queens talking to their childhood selves has become too contrived and usually involves the same dialogue every time. As seen on Reddit, viewers are starting to tire of the queens telling their childhood pics that "things will get better later."
One could also look at that as taking a tender moment for granted. After all, this particular segment is intended as a form of catharsis for the contestants who likely had to face mockery for being gay when young.
If it's true that it's become too predictable in what's said, what can the show do to make it more effective?
Perhaps showing videos of their childhood selves would make it more connectable
A few Reddit fans say contestants talking to their childhood pictures creates a bit of a disconnect, including making it come off as corny. Maybe the fix here is showcasing videos of themselves as young kids and having pretaped segments with the contestants reviewing their lives.
Doing this would allow the drag queens to have a more intimate moment where they can look back on their lives and acknowledge they've come a long way.
According to some fans, however, RuPaul created this segment particularly for young people watching who live in similar circumstances. While this assumes kids are watching, it's true that giving a more direct approach to talking to a childhood pic does likely resonate.
Others think the contestants should promote happiness more at where they are now rather than act sad about what they went through years ago.
The segments might be rehearsed
More Reddit fans seem to think those childhood pic talks are simply too rehearsed of late, almost to a point where they're written by a situation writer. There isn't a doubt situation writers on reality shows are still one of the biggest secret careers in showbiz. They're the ones creating what appear to be spontaneous, emotional moments when 95% of it may be created for the cameras.
Because these emotional contestant segments all seem to be operating alike lately, more viewers are starting to call them out as boring and almost exploitative. Should there be any truth to that, it would wipe out any genuineness these segments demand.
Plus, it deviates from why RuPaul does them, namely because his own childhood was known for being tumultuous.
After all, many of these contestants went through real trauma as kids as RuPaul did. Not approaching it from a genuine perspective could end up hurting the show as being another reality show jumping the shark into belaboring the usual fabricated reality show angles.