Rupert Friend's Net Worth: How Big Is the 'Obi-Wan Kenobi' Star's Fortune?
With 'Obi-Wan Kenobi' and two Wes Anderson movies on tap, Rupert Friend's net worth figures to keep growing.
Rupert Friend isn't necessarily a household name, but movie and TV fans likely know his face. The actor stars in the Netflix series Anatomy of a Scandal, and his notoriety could hit a new level with Obi-Wan Kenobi. The English actor stars as the Grand Inquisitor in the Star Wars limited series. With some post-Kenobi roles lined up and a possible shot at the James Bond franchise, we thought it would be a good time to look at Friend's net worth, his notable films and TV roles, and more.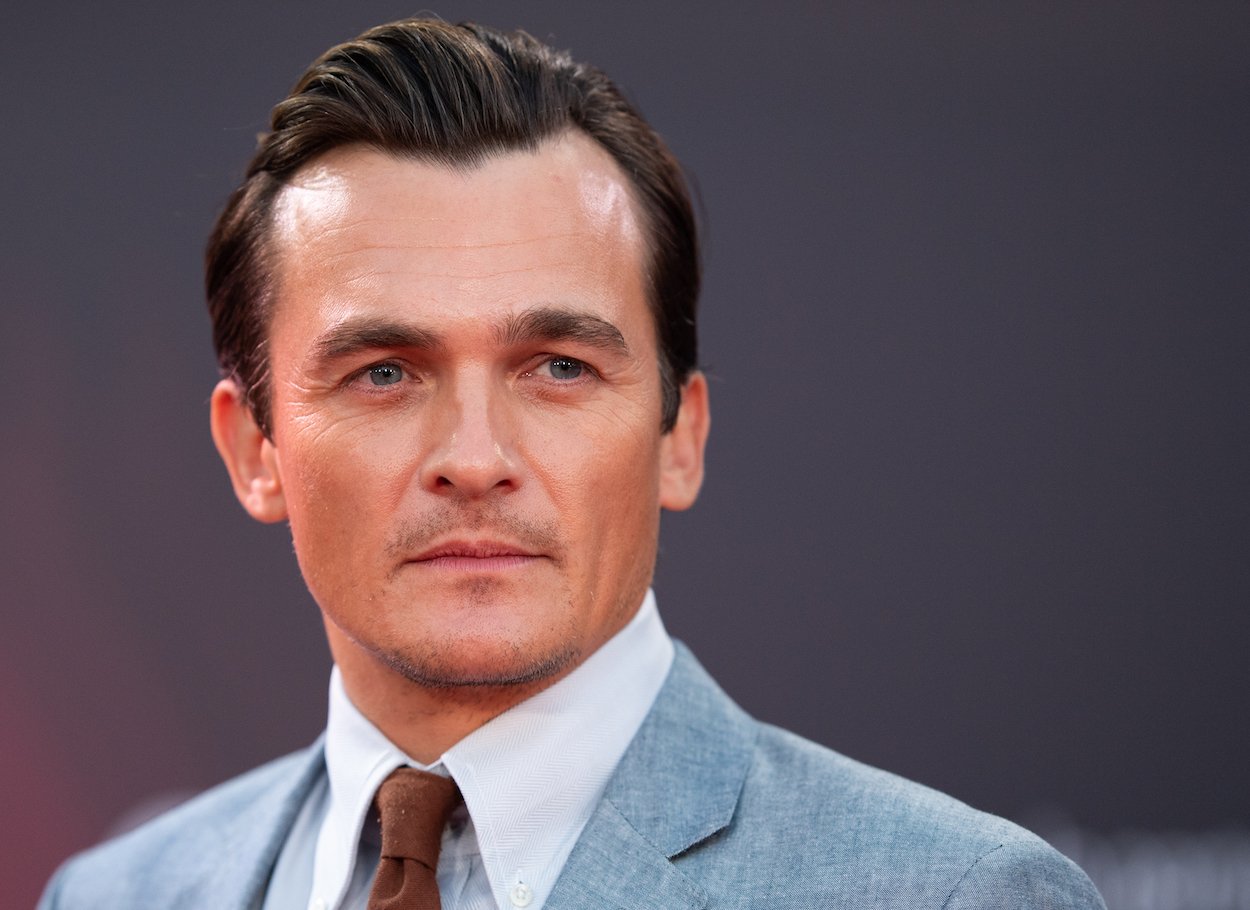 Friend's films and notable TV roles
Friend's first major role came in 2004's The Libertine, but his second part remains one of his most notable films. He starred as Mr. Wickham opposite Keira Knightly in 2005's Pride & Prejudice. 
Friend's filmography includes starring roles in Hitman: Agent 47 and The Death of Stalin, and he crossed paths with Kenobi co-star Hayden Christensen with a bit part in Virgin Territory. 
Yet, Friend's five-year stint as Peter Quinn Homeland brought nearly universal acclaim, and his starring role in Anatomy of a Scandal delivered more attention. 
Friend figures to be a major presence in Obi-Wan Kenobi as his Grand Inquisitor is the shadowy figure pulling the strings as the Empire hunts the Jedi. 
Rupert Friend's net worth and how he makes his money
Friend's numerous acting roles drive his net worth, but it's not the only creative pursuit contributing to his fortune.
Earlier in his career, Friend worked behind the scenes on a pair of shorts. He wrote, produced, and directed the short Steve in 2010. It starred Knightly, Tom Mison, and Colin Firth in the titular role. A year earlier, he wrote, produced, and starred in another short, The Continuing and Lamentable Saga of the Suicide Brothers. 
Friend produced and starred in the 2021 horror movie Separation, but acting is the primary way he grows his net worth. Focusing on acting has proven lucrative as Friend's net worth is $4 million, per Celebrity Net Worth. His upcoming work suggests he'll continue to focus on acting for the time being.
Upcoming projects and Friend's connection to 'James Bond'
Let's get the James Bond talk out of the way first. Yes, Bond producers are hunting for a new 007 since Daniel Craig's run is over, and Friend could be in the running. He performed a screen test for the role in 2003, according to Looper, but the then 20-something actor didn't have any notable experience. Friend would be a more serious contender now, but time will tell if he lands the quintessential British male lead role.
We know where to look for Friend until then — in two Wes Anderson movies. He has a prominent part in Asteroid City, which is in post-production, per IMDb. Margot Robbie, Tom Hanks, Scarlett Johansson, and Bryan Cranston are part of the ensemble cast.
Friend will then act alongside English stars Ralph Fiennes, Benedict Cumberbatch, and Ben Kingsley in The Wonderful Story of Henry Sugar, which started filming in early 2022, per IMDb.
Between his high-profile streaming work, roles in Anderson movies, and a possible shot to play Bond, Friend's net worth could continue growing.
For more on the entertainment world and exclusive interviews, subscribe to Showbiz Cheat Sheet's YouTube channel.