Rupert Grint Says the Pandemic Has Been a 'Blessing in Disguise' After the Birth of His Daughter, Wednesday
English actor Rupert Grint has become synonymous with his Harry Potter character, which he played for more than a decade. The role netted Grint numerous accolades and award nominations and made him one of the wealthiest child stars of the 2000s. But the celebrity has grown a lot since the J.K. Rowling-led franchise came to a close in the early 2010s and recently announced his newest role: Becoming a dad.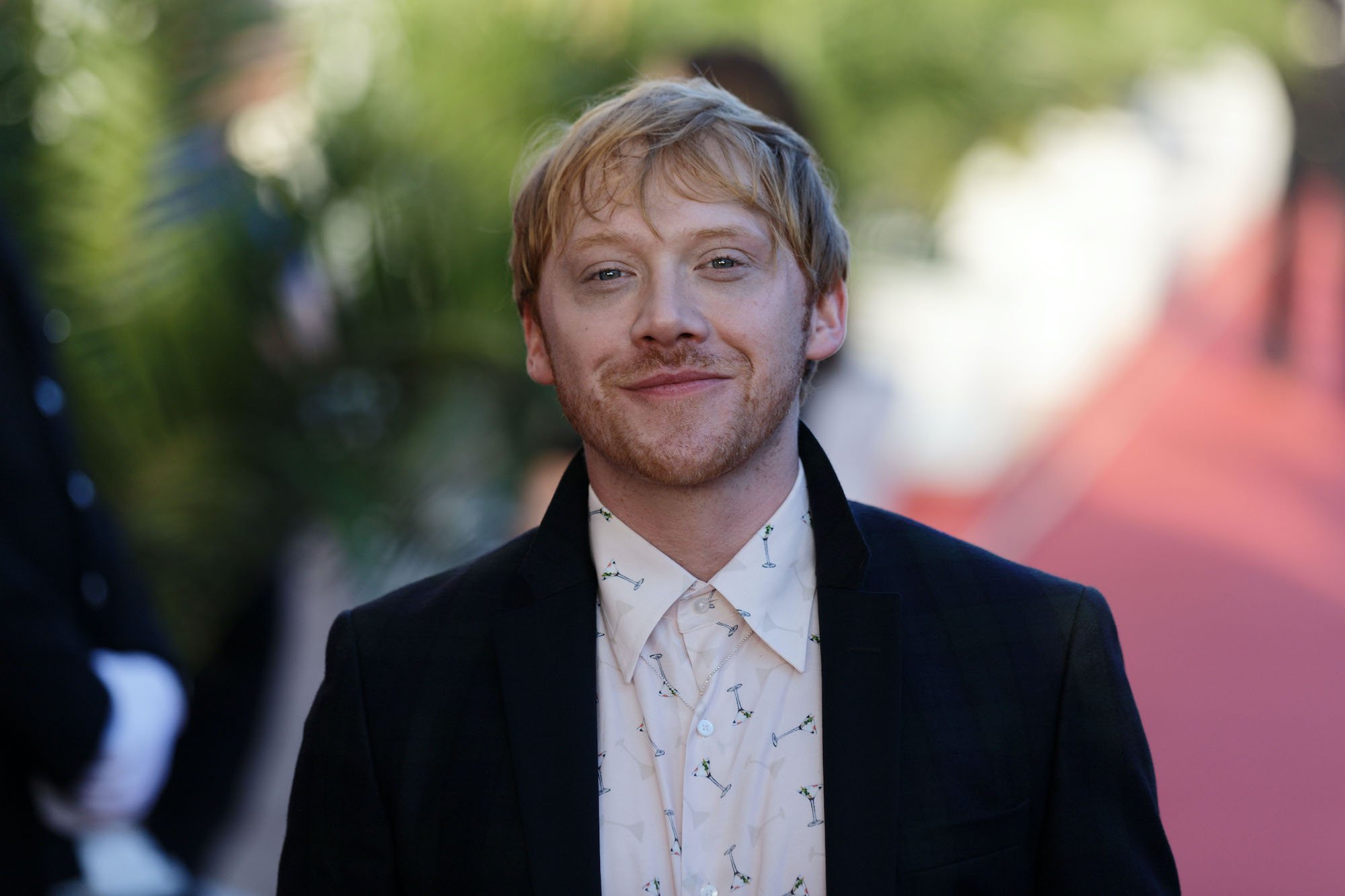 Rupert Grint rose to fame in the 'Harry Potter' franchise
Not unlike the fictitious Weasley family in the Harry Potter universe, IMDb reports that Grint was one of many children born to a middle-class family in England. In the early 2000s, Grint landed his career-changing role as Ron Weasley in the first of eight Harry Potter films. "Loving the Harry Potter series, Rupert Grint found out that there were auditions for the feature film, and he got the part although he had previously only acted in one school play," explains IMDb.
The final Harry Potter film came out in 2011, after which Grint began working on other projects, including stints on TV series like Servant, Snatch, and Sick Note. The Evening Standard reports that the actor also started dating his current long-term partner, actor Georgia Groome, the same year that his time in the world of wizardry was coming to a close. In 2020, Grint and Groome had their first child.
"[The couple] are delighted to confirm the birth of their baby girl," reports People. The publication points out that Grint once joked that he'd name his future children after Harry Potter characters. "If I had a son, would I call him Ron?" he says. "It's quite a good name, but probably not. And Grint's a tough name to pair a one-syllable first name with." In the end, Grint and Groome went with a uniquely different name for their daughter: They named her Wednesday.
Rupert Grint says the pandemic has been a 'blessing'
In a March 2021 episode of Armchair Expect, a podcast hosted by Dax Shepard, Grint opens up about his experience of becoming a dad. "I just had a daughter," Grint tells Shepard, saying the entire process has been "amazing." This despite his native U.K. being in a constant state of lockdowns due to the pandemic.
"It's kind of weird during a pandemic," Grint explains. "I think it's been a blessing in disguise. We've had all this time to lock ourselves in and work it out. No outside interference. We've really bonded and I'm loving it. It's weird for her because she hasn't really seen any humans except for us and her extended family occasionally. It'll be interesting to see how she develops if this continues longer."
Despite feeling blessed to grow so close with his infant, Grint also found the experience a bit scary. In an interview with News24, he says the "first night was just terrifying," adding that he couldn't sleep because he was constantly checking on his baby to make sure she was still breathing. "I think as a kid, people always said, 'They died in their sleep,' so I always thought sleep was a really dangerous thing," the star noted.
Grint currently stars in an Apple TV+ show 'The Servant'
Now a decade removed from his time in Harry Potter, Grint currently plays one of four main characters on M. Night Shyamalan's psychological horror TV show Servant. The web series, streaming on Apple TV+, follows a couple whose infant son tragically passes away and soon encounter a potentially possessed doll. Grint stars as Julian Pearce, the brother of the bereaved mother, and he admits the role is an unusual one to be in since he himself is a new parent.
"It's the worst show to be doing, being a new dad, for sure," Grint says in an interview with Esquire. However, he says his experience as a dad, and knowing how protective he feels about his daughter, have helped him understand the grief presented in the TV series. "[Parenthood] really helped me understand that," he tells the publication. "I guess I already had some concept of it, obviously, but I think having a kid of your own really nails that down."