Russell Crowe Net Worth and How He Became Famous
Russell Crowe is best known for his starring role in Gladiator. Here's a look at Crowe's net worth, career, and how he became famous.
Russell Crowe's movies and TV shows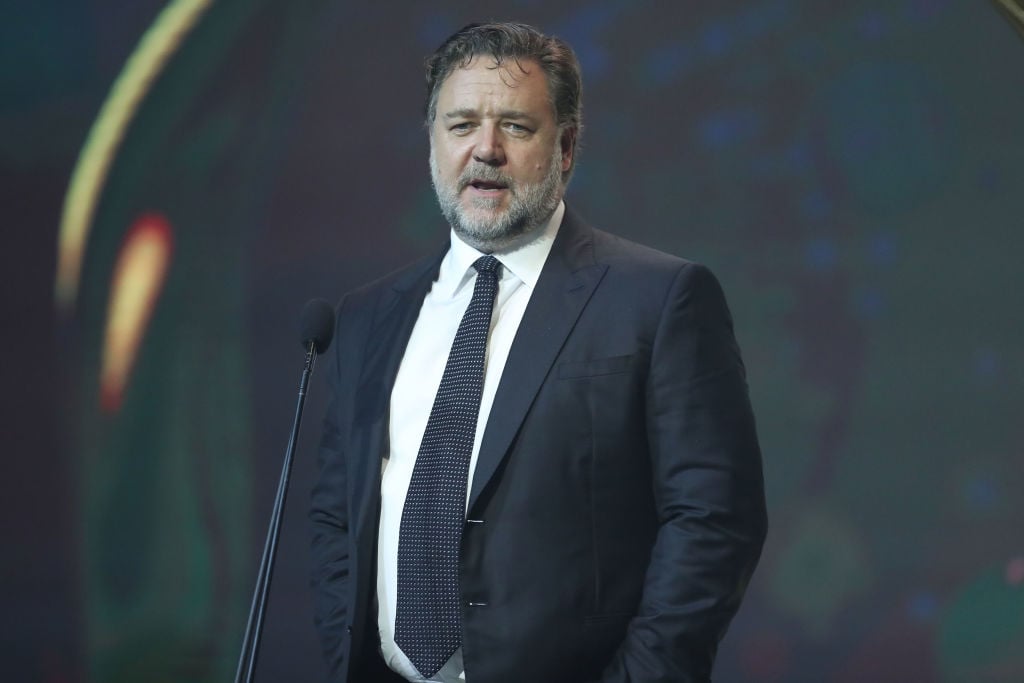 Russell Crowe made his acting debut in a 1972 episode of Spyforce titled "The Savior: Part 2." Crowe landed his first recurring TV role in the drama Neighbours. He played the character Kenny Larkin for four episodes in 1987.
Crowe made his film debut in the 1990 movie Prisoners of the Sun, in which he played Lt. Corbett. This led to a leading role in the movie The Crossing. Crowe rose to fame after appearing in Proof (1991) and Romper Stomper (1992). His other acting roles include appearances in The Sum of Us, The Quick and the Dead, A Beautiful Mind, and Gladiator.
Russell Crowe's awards
Crowe has received many recognitions for his work. In 2001, he received an Academy Award for Best Actor for his performance in Gladiator. The following year, he received a Screen Actors Guild Award for Outstanding Performance by a Male Actor in a Leading Role for A Beautiful Mind. Crowe recently received a Golden Globe Award for Best Performance by an Actor in a Mini-Series or Motion Picture Made for Television for his portrayal of Roger Ailes in The Loudest Voice.
Russell Crowe's highest-grossing films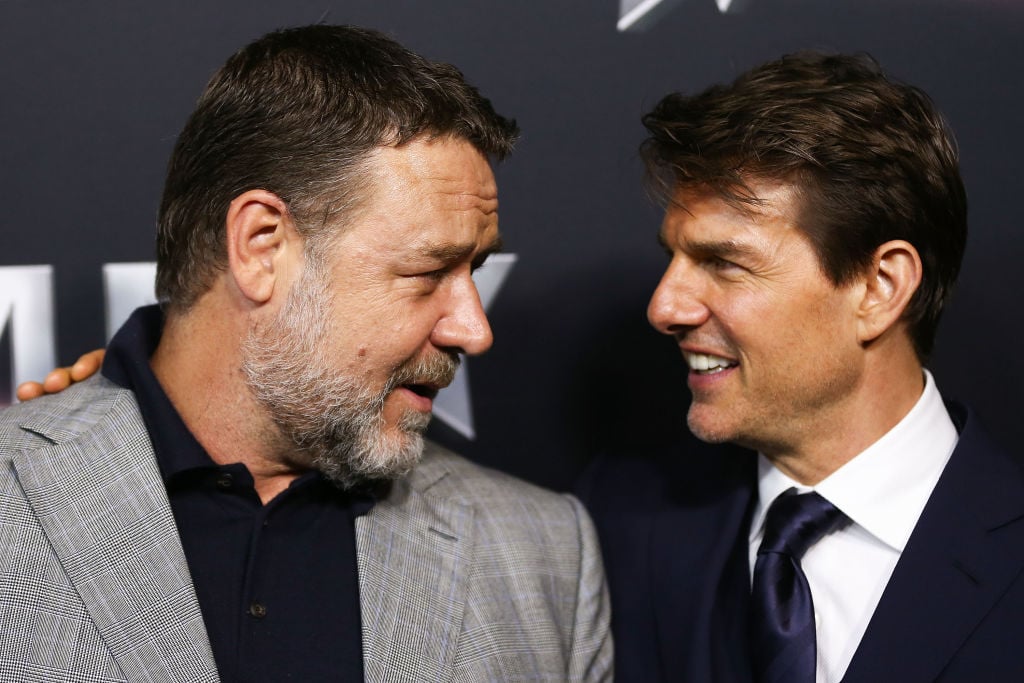 As of this writing, Crowe's highest-grossing film is Man of Steel, which earned more than $667 million at the worldwide box office. This includes more than $291 million at the domestic box office and more than $376 million internationally.
His other high-grossing films include Gladiator, with worldwide box office earnings of more than $457 million; Les Misérables, with more than $438 million in worldwide box office earnings; and The Mummy, with more than $409 million in worldwide box office earnings.
Russell Crowe's work outside of acting
Crowe's entertainment career extends beyond acting. He also has credits as a producer and director. He made his directorial debut with the 2002 documentary Texas. After that, he directed the 2002 film 60 Odd Hours in Italy. Crowe directed his first feature film, The Water Diviner, in 2014. He made his debut as a producer with his 2002 documentary Texas. In 2010, he produced the 2010 film Robinhood.
Here's what Crowe told The Guardian about his experience as a director:
Directing is like looking at the stars on a cloudless night. You get away from all light sources and you look up and you see 50 points of light. And a minute later 100 and another minute later 1,000 and then 10,000. And then this swirling gigantic carpet above you and somehow it all seems to connect.
Despite his success, Crowe once told The Guardian that all he ever wanted was to be home. He says he got tired of traveling and desired to slow down. "As the years go by, it is more and more of a problem for me – it doesn't feel natural for me to get on a plane anymore," Crowe told the publication.
Russell Crowe's net worth
As of this writing, Russell Crowe has a net worth of $100 million according to Celebrity Net Worth estimates.
Follow Sheiresa @SheiresaNgo