Russell Wilson and Ciara Admit To Being Members of the Mile High Club in Valentine's Day Video
Russell Wilson and Ciara might have avoided having premarital sex. That doesn't mean the now-married duo doesn't keep things interesting in the romance department, though. During an appearance on The Ellen DeGeneres Show, the NFL quarterback and the pop star admitted to getting frisky in some pretty high-risk locations.
How did Russell Wilson and Ciara meet?
Wilson and Ciara made their first public appearance as a couple at the White House in April 2015. They had met the month prior at a University of Wisconsin basketball game. According to Pop Sugar, Wilson made his move quickly, asking Ciara to dinner the same evening. Wilson was sold on his bride immediately, but they avoided the physical part of their relationship until they were wed.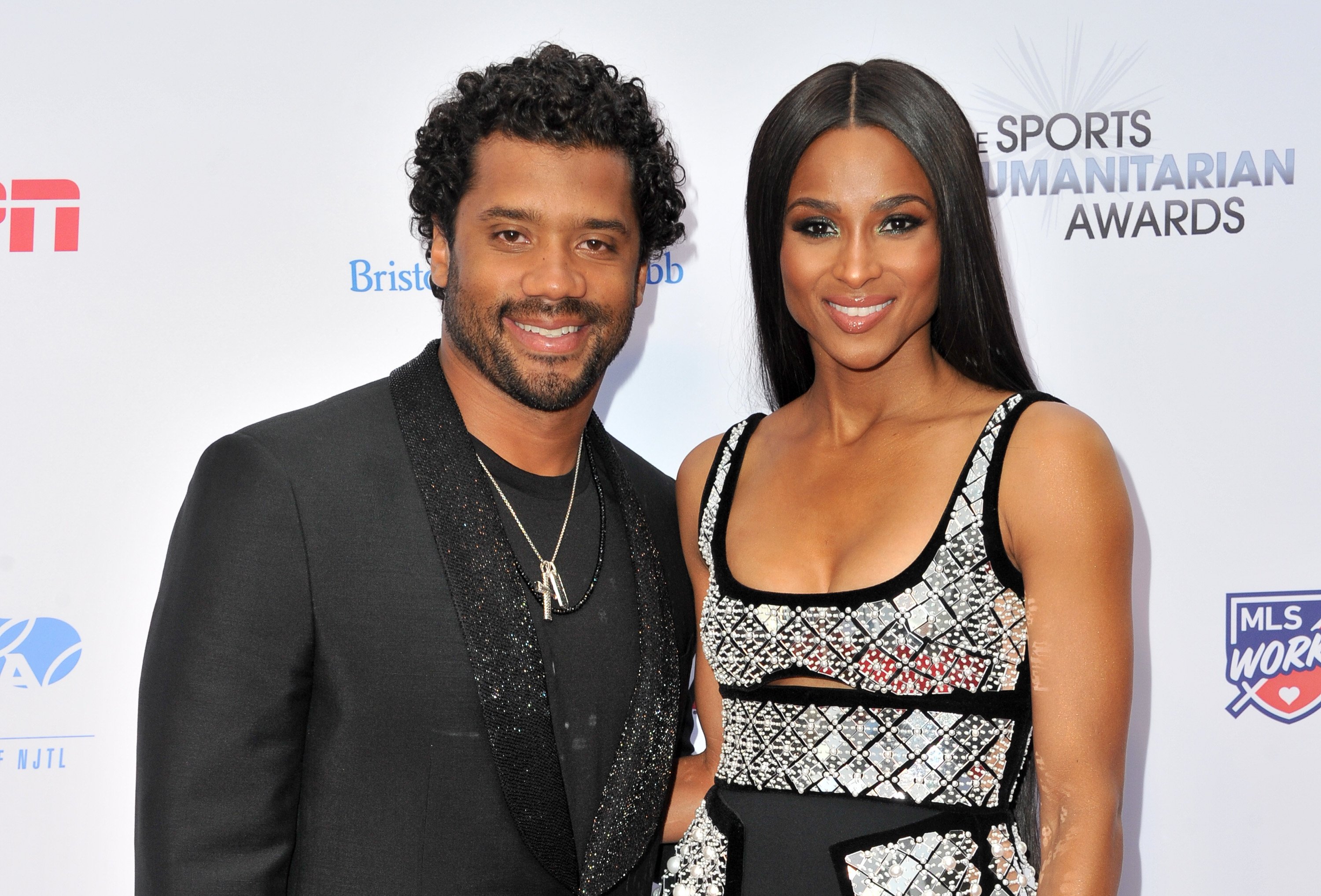 When it's right, it's right. After their first date, things moved really quickly. The pair dated for just a year before Wilson popped the question. They married in July 2016. Three months later, they announced that they were expecting. Their first child together was born in April 2017. In 2020 they announced the arrival of their second child together. Ciara also has a daughter from a previous relationship.
Russell Wilson and Ciara both admitted to joining the Mile High Club
During an appearance on The Ellen DeGeneres Show, Wilson and Ciara agreed to a game of Never Have I Ever with tWitch and his wife, Allison Holker. The questions started simply enough. Wilson, Ciara, tWitch, and Holker all admitted to using their spouse's toothbrushes. Three of the four also owned up to pretending to be asleep when they heard their babies crying. Things then took a turn toward the feisty.
The famed talk show sidekick asked everyone if they had ever had sex in a car. All four admitted that they had. The next question asked about their status in the Mile High Club. All four, once again, revealed that they were members. 
Ciara and Russell Wilson are not the only people to answer risqué questions on The Ellen DeGeneres Show
Ciara and Wilson aren't the only famous faces who admitted to some pretty risqué things on the famed talk show. In 2015, Gwyneth Paltrow, Johnny Depp, and Paul Bettany all took part in a round of the game. During their time in the hot seats, all three admitted to being members of the Mile High Club, too. Ellen DeGeneres also revealed she had joined the club. Later in the round, Paltrow was the only person who admitted to sexting.
In 2017, Reese Witherspoon and Pink both took part in the game. The "Just Give Me a Reason" singer and the The Morning Show star both copped to hooking up in a public place. Pink admitted her hookup took place in a park, but Witherspoon refused to answer any follow-up questions. They both revealed that they had hooked up with other people in the room and had both sunbathed topless.