'Rust' Cinematographer Halyna Hutchins Finally Gets Private Interment: 'We hope her work can inspire filmmakers and storytellers around the world'
The accidental Alec Baldwin shooting that took the life of cinematographer Halyna Hutchins on October 21, 2021, is now a month past. Her close family and friends are remembering her with a memorial and private burial. In new comments, the Rust director of photography's husband shares how he feels about the events surrounding her death. 
Halyna Hutchins' husband calls her 'the love of his life'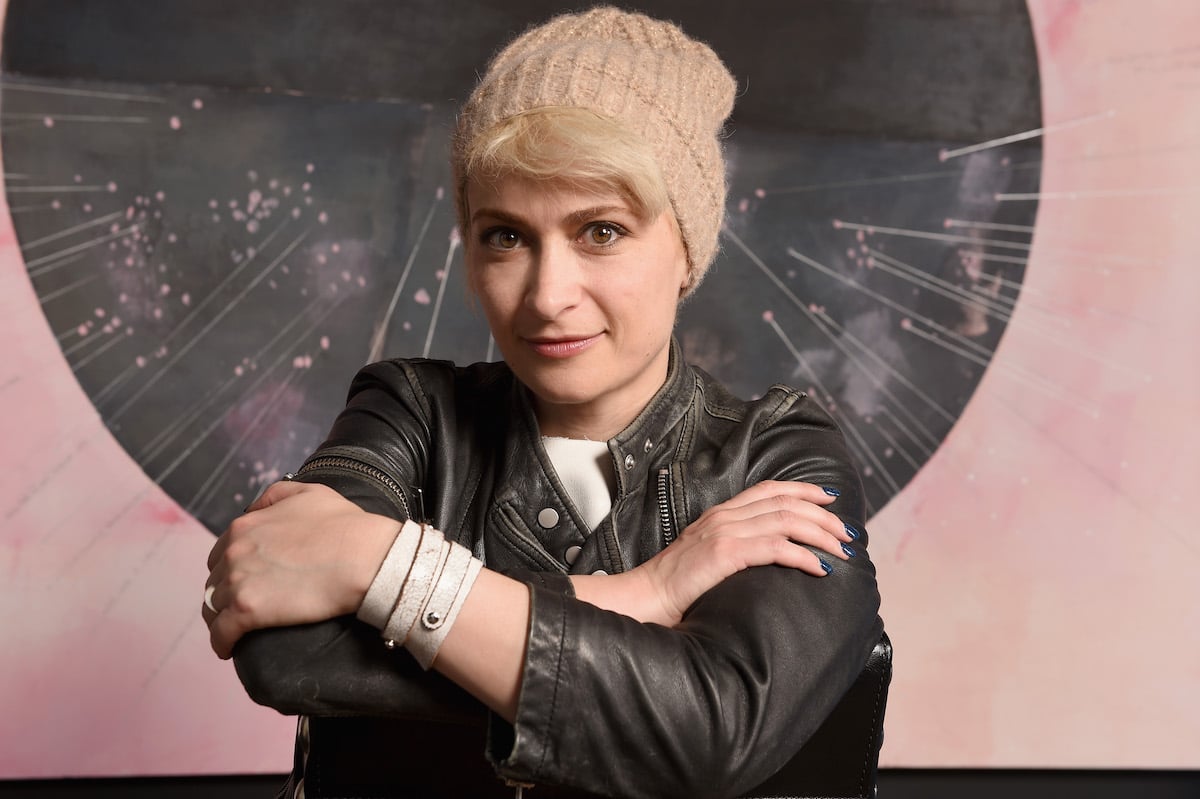 According to Deadline, Hutchins' family and friends planned a small ceremony honoring her for the weekend of November 21, 2021. A prop gun accident took her life. Moreover, the widely-publicized ncident injured director Joel Souza. 
It all took place in a chapel at the Bonanza Creek Ranch in Santa Fe, New Mexico. Veteran movie star Alec Baldwin, the lead actor and a producer on the Western film Rust, fired the fatal shot. Furthermore, a police investigation into the accident is ongoing. 
In a statement provided to Deadline, the cinematographer's husband, Matthew Hutchins, said her family is "devastated." Furthermore, he commented on her potential legacy.
"Halyna was the love of my life, and our loss of her has devastated our family's dreams," the statement said. 
"We feel the silence of her being forever gone as a suffocating stillness in our home. Our love and adoration for her grows as we tell her story, and we hope her work can inspire filmmakers and storytellers around the world.  We thank the many generous supporters who have been so thoughtful in our time of loss."
Halyna Hutchins also leaves behind her nine-year-old son, Andros. Per Deadline, Hutchins' family expected to inter her ashes at a private location. 
The shooting that killed Halyna Hutchins on the set of Alec Baldwin's 'Rust' is prompting change 
Almost immediately, celebrities began to speak out. George Clooney called the incident "insane" and "infuriating" and questioned how it happened at all. 
Jungle Cruise star Dwayne Johnson said that his company would immediately begin making changes because of the urgent nature of safety protocol. "First of all, I was heartbroken," Johnson told Variety in early November 2021. "We lost a life. My heart goes out to her family and everybody on set. I've known Alec, too, for a very long time." 
The actor continued, saying he's banning real firearms on his sets. Moreover, they'll only use rubber guns. 
"I can't speak for anyone else, but I can tell you, without an absence of clarity here, that any movie that we have moving forward with Seven Bucks Productions — any movie, any television show, or anything we do or produce — we won't use real guns at all," the actor said.
Alec Baldwin himself called for police supervision on any set using firearms. However, the proposed changes come too late for Hutchins. 
Two lawsuits against Alec Baldwin and others are already in the works 
Two consecutive lawsuits against Alec Baldwin, producers, and the assistant director and set armorer are already in the works. Firstly, Gaffer Serge Svetnoy filed the first in Los Angeles on November 10, 2021, claiming general negligence. 
"I still cannot believe that she is no longer with us," Svetnoy said during a news conference, per the LA Times. "What a tragedy and injustice when a person loses her life on film set while making art." Svetnoy furthermore claims that Baldwin wasn't supposed to pull the trigger in the scene that took Hutchins' life.
Secondly, script supervisor Mamie Mitchell claims emotional injury, among other issues. Her lawyer, Gloria Allred, said Alec Baldwin played "Russian roulette" with the lives of Rust crew members. 
Meanwhile, TMZ reported early in November that Matthew Hutchins hired an attorney and will file a wrongful death lawsuit. 
In short, this weekend, Hutchins' closest family will focus on honoring her life. But in the future, they may well be going through the courts to find out exactly what went wrong when she died.