Ryan Buell from 'Paranormal State' Remembers Icon Lorraine Warren
Lorraine Warren, the famed paranormal investigator has died at age 92. The New England Society for Paranormal Research posted to its Facebook page that Warren passed away peacefully in her sleep overnight.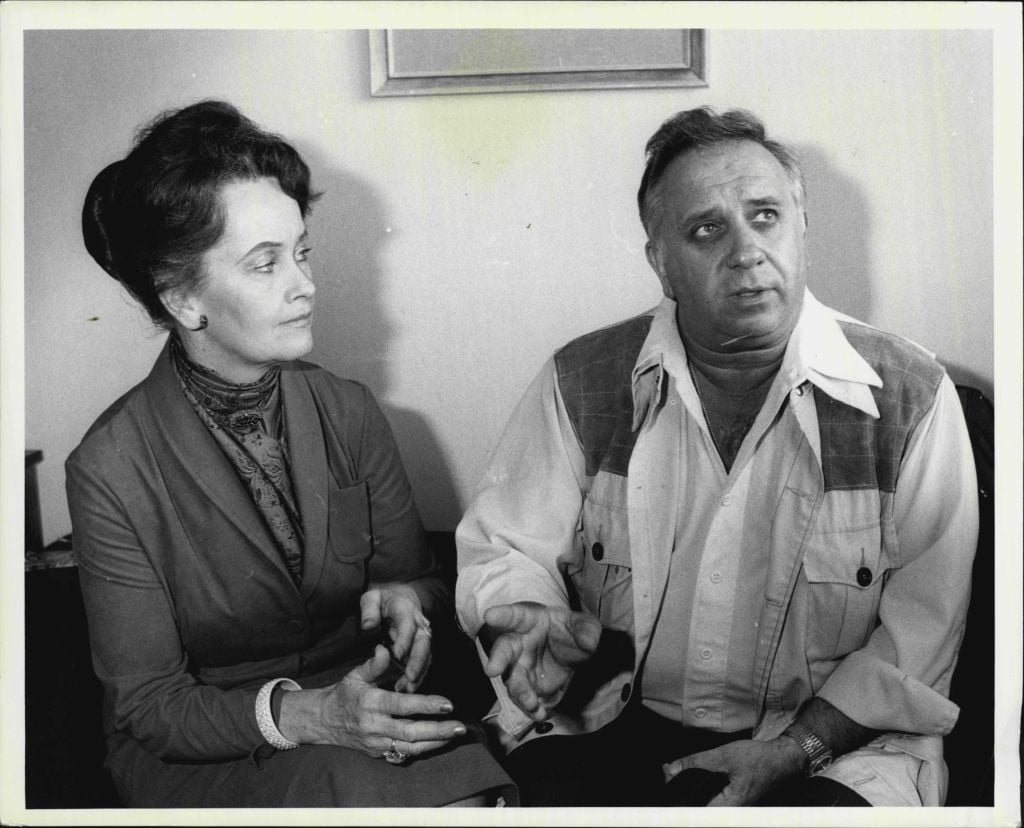 "It is with deep sadness that I must announce that Lorraine Warren has passed away," the group shared. "She died peacefully in her sleep at home last night. The family requests that you respect their privacy at this time. Lorraine touched many lives and was loved by so many. She was a remarkable, loving, compassionate and giving soul. To quote Will Rogers, she never met a person she didn't like."
Warren and her late husband Ed were the chief investigators in infamous paranormal cases that were made into films like The Amityville Horror and The Conjuring series. Actress Vera Farmiga, who portrayed Warren in The Conjuring series tweeted, "My dear friend Lorraine Warren has passed. From a deep feeling of sorrow, a deep feeling of gratitude emerges. I was so blessed to have known her and am honored to portray her. She lived her life in grace and cheerfulness. She wore a helmet of salvation, she dawned her sword…"
As many mourn, Ryan Buell the young paranormal investigator behind the show Paranormal State shared his heartbreak and loss on Instagram.
People reached out to Buell
Buell wrote on Instagram that he's received an outpouring of sympathy from a number of people. "To everyone, I awoke to the news of Lorraine Warren's passing," he wrote."Since then I've received numerous texts, calls and messages offering condolences."
"I feel a bit selfish and undeserving of these messages, but I also realize that some of you were first introduced to Lorraine through Paranormal State. And for that, all I can say is that it is my absolute honor to have been able to share the joy, knowledge, wisdom, mentorship and humanity that I experienced with her with all of you."
The Warrens were consulted on a few cases while Paranormal State was on television. Buell often referred to the couple and viewed them as educators and guides during his investigations.
The Warrens were Buell's guiding light
Buell adds that the couple often inspired him to never give up and stay on track with investigations. "Like so many paranormal investigators, I grew up hearing about her and Ed's adventures," Buell wrote."They inspired me to never give up on my own quest. I've had my stumbles along the way, but I credit the absolute best of my contributions to Lorraine."
"Yes, I am very sad that she's no longer with us. I've fought back tears today as I said to myself, 'if only I could have seen her one more time.' But the overpowering feeling I'm experiencing right now is joy and peace. For her. Because Lorraine is no doubt being received in Heaven as we speak, and she is finally reunited with the love of her life, Ed. I WISH I could be there to see that. "
Buell remembers Warren as someone who loved
In the passage posted on The New England Society for Paranormal Research Facebook page, Warren was also remembered as a champion of animals. "She was an avid animal lover and contributed to many animal charities and rescues. She was wonderful and giving to her entire family."
Buell remembers a loving woman with endless compassion. "What makes Lorraine great isn't her fame from well-known hauntings. It's her humanity. She lived as she loved. She WAS love. And with that love and compassion, she changed the world many, many times. And she'll continue to change the world through all of us. My thoughts are with you Tony, Judy and family. I'll leave it at that for now. I love you Lorraine. And thank you."