Ryan Destiny and Keith Powers Are 'More Strategic Than People Think'
Ryan Destiny and her boyfriend, Keith Powers, are definitely an aspirational couple in young Hollywood. The two entertainers are working to build their respective careers, while still being supportive of one another. After meeting at a Teen Vogue party back in 2015, Powers was instantly enamored with Destiny and the pair hit it off and began dating. Since then, the two have garnered their own celebrity couple name, Kyan, and have millions of fans watching their love story unfold.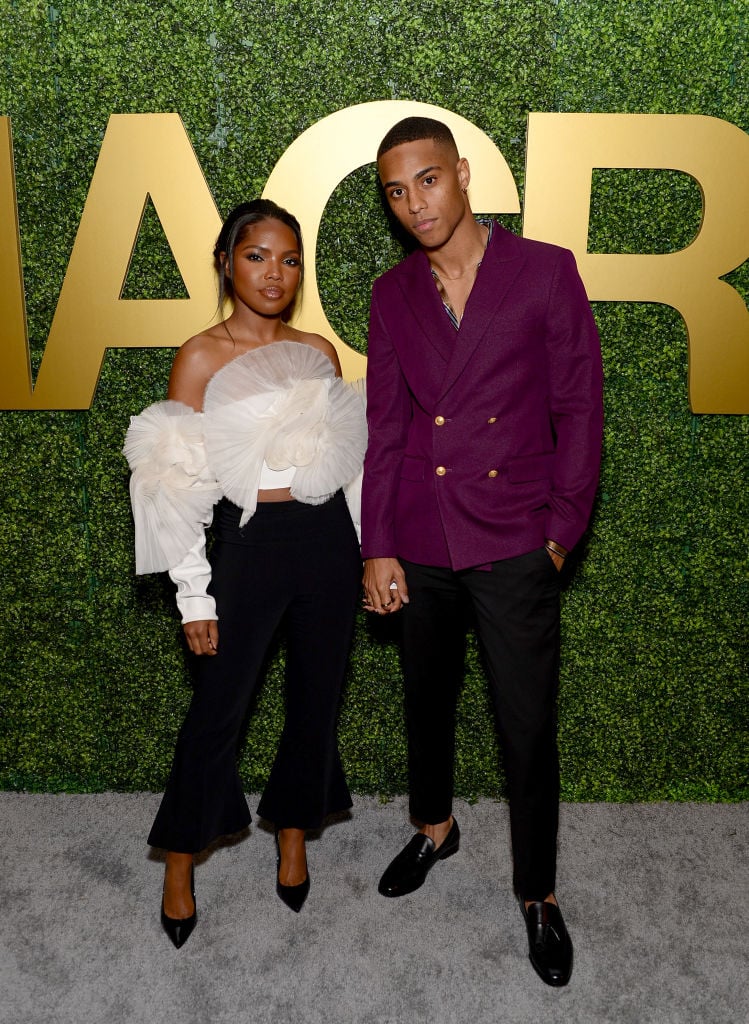 One thing that fans love about Destiny and Powers is that they openly show one another love. The actors will post pictures and videos of one another and speak highly of one another in their respective interviews. As they are both working actors, they often have to navigate their relationship via long-distance, but they seem committed to making things work. And while fans may think that the pair are super open about each other, they definitely are more calculated about their relationship than people may think.
Ryan Destiny and Keith Powers are strategic about their relationship
In a recent interview with Teen Vogue, Destiny got candid about how important it was for her and Powers to set boundaries on their relationship. She explained how their transparency has shifted given how much the public felt entitled to information about their love. "We're definitely more strategic than people think we are. When we first started dating, we were in the private stage, but still wanting to share that we were together. As time has gone on, we've moved back from [posting about each other] because we saw that the more that you put out, the more that people feel like they can be in your business," the 25-year-old shared.
Destiny explains how she handles fans
The Grownish star continued on to share that she's learned to cope with how much the public wants to invest in her relationship with Powers. While the scrutiny can be overwhelming at times, Destiny has figured out how to differentiate between the types of fans that she and Powers attract. "I try to appreciate the fans that are kind of just supportive versus the ones that are just kind of too aggressive," Destiny says about those who make Kyan (Keith and Ryan) accounts.
The couple has seemingly found the right balance of how much they wish to publicize their relationship these days. But, it took some strategy to get to this point. Destiny confessed that she and Powers definitely held off on publicizing their relationship on social media because of how invasive the public can be.
The couple held off on posting each other on IG
"We didn't post each other for, like, two months after we started dating because we were just kind of nervous about making it a public thing — we knew the risks. We just try to make sure that we stay our own person but still be a couple and show that I love this person, this person loves me, that's still fine and natural too. But, of course, we love our careers as well and want to keep doing that and building that separately and together," Destiny admitted. It seems as if being more strategic was the right choice for Powers and Destiny. We look forward to seeing what's next for them in their careers.