Ryan Gosling Dropped Out of High School After Starring On a Famous Disney Show
Ryan Gosling is a famous and talented actor who has been nominated for many awards — and he also dropped out of a high school.
It is not unusual for actors and musicians to drop out of high school with ambitions of honing their craft. Jim Carrey did. So did Christina Applegate, John Travolta, and Hilary Swank. The fact that Ryan Gosling also left before graduating isn't all that surprising. The native Canadian had a tough time early on in school, leaving lifelong effects on him. The actor eventually left to pursue his dream of acting — and it paid off.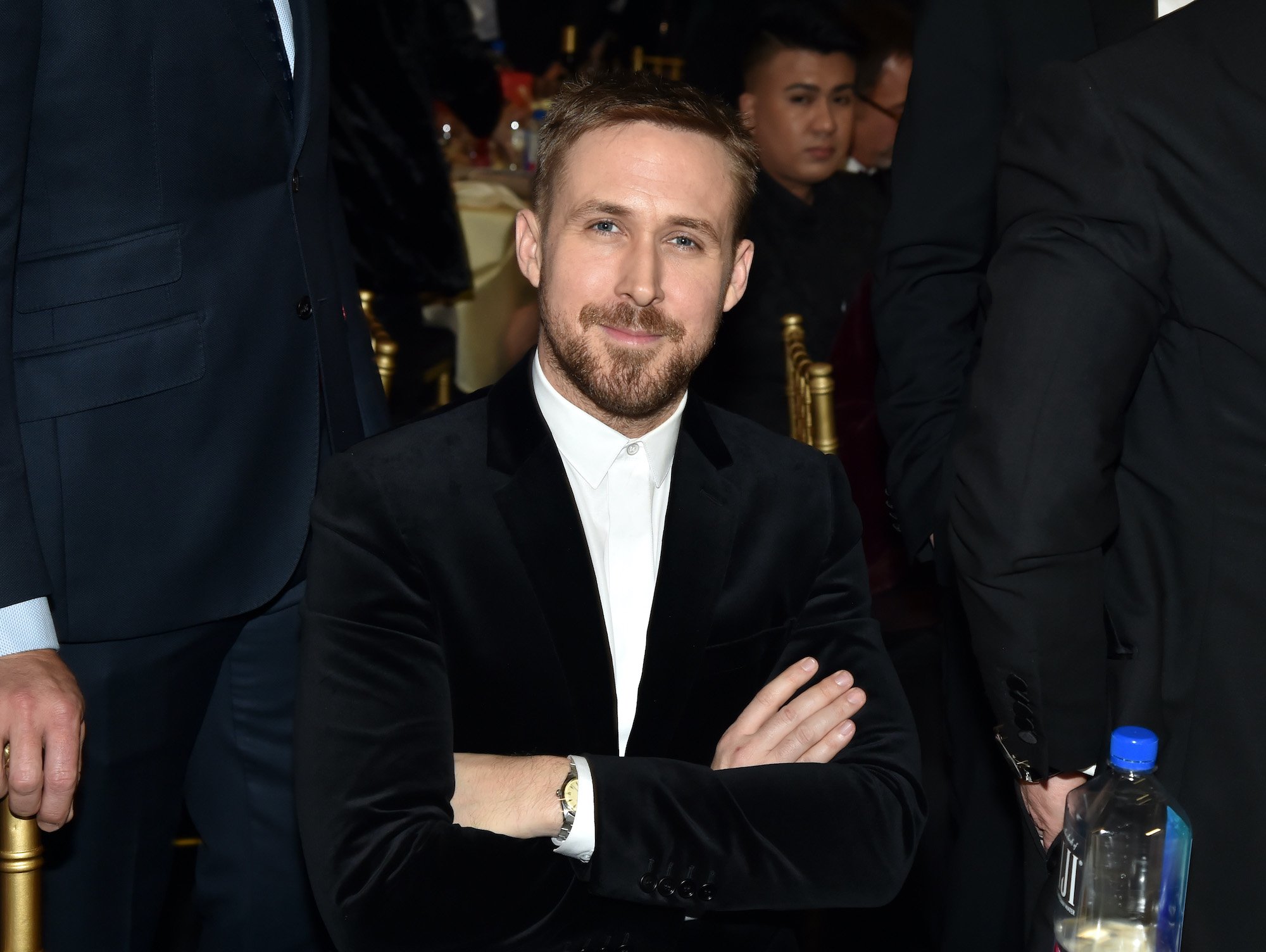 Becoming a Mouseketeer
Gosling grew up in Ontario, Canada. He has an older sister, Mandi. As youngsters both enjoy singing and dancing. Gosling also liked watching old movies. One of his favorite actors was Marlon Brando, also a high school dropout. To protect himself from the bullies in elementary school, Gosling decided to try to talk like Brando. That New York tough guy bravado is still with him today. Because of his hatred of school, Gosling's mother homeschooled him through part of his growing up years, according to IMDb.
He sang in talent shows alongside his sister. At the age of 12, in January 1993, he tried out for the All-New Mickey Mouse Club in Montreal. He won over 17,000 other auditioning kids and earned a spot on the show. While he wasn't one of the main stars, for two years he was part of the club. He appeared in episodes alongside other notables including Justin Timberlake, Britney Spears, and Christina Aguilera.
School just wasn't Gosling's thing
When the show ended in 1995, Gosling returned to Canada. He attended Lester B. Pearson High School but left and moved to Hollywood at the age of 17. At 18, he landed the leading role of Hercules in the Fox Kid's Network show Young Hercules. The show lasted one season airing 50 episodes from September 1998 through mid-May 1999.
Following, the young actor started getting movie parts. The one which received a lot of attention was The Believer, a film that won the Grand Jury Prize at the 2001 Sundance Film Festival. Gosling won the Golden Aries award from the Russian Guild of Film Critics and was nominated for an Independent Spirit Award for his role.
In 2004, he was cast as Noah in The Notebook opposite Rachel McAdams. Gosling didn't think he was right for the part, but director Nick Cassavetes hired him anyway. In 2006, Gosling earned an Academy Award nomination for his role as Dan Dunne in the Half Nelson. At the age of 26, he became one of the youngest actors to ever be nominated for the Best Actor award.
The role was followed by Blue Valentine. Then came Crazy, Stupid, Love in 2011 and in 2016, La La Land, each of which he played opposite Emma Stone. For his role as jazz pianist Sebastian Wilder in La La Land, Gosling won a Golden Globe Award and earned a second Academy Award nomination. Most recently Gosling starred alongside Harrison Ford in Blade Runner 2049.
What is Ryan Gosling's net worth?
The fact Gosling dated Sandra Bullock and Rachel McAdams is widely known. But the now 40-year-old stays mum about his private life. He has been in a relationship with Eva Mendes since 2011. The two met while on the set of The Place Beyond the Pines. They have two daughters together.
Some have said that Gosling is an underpaid actor. Several sources revealed he was paid $1,000 a week for filming Half Nelson in 2006. It took about 23 days to shoot. He earned a meager $3,200 but did get his Oscar nomination. Go Banking Rates claims he earned $6 million for Crazy, Stupid, Love and $8 million for La La Land. His Blade Runner 2049 role earned him $10 million.
Whether Gosling reflects on leaving high school before graduating as a good thing or bad, we don't know. He is studious. He studies his craft and while he is a musician, he did not know how to play the piano when he was cast in La La Land. He spent the months before filming teaching himself to play. Gosling has done just fine for himself. His current net worth is estimated between $60 and $70 million.