Ryan Gosling's Real-Life Romantic Gesture Was Woven Into 'Crazy, Stupid, Love'
The 'Dirty Dancing' scene from 'Crazy, Stupid, Love' was a real-life anecdote from Ryan Gosling's personal life.
Ryan Gosling in Crazy, Stupid, Love plays a character that is a serial, suave seducer of women. He is portrayed as a sharp dresser and a man with unlimited charisma. One scene in the film with actor Emma Stone shows the two mimicking the dance routine in Dirty Dancing. The origins of this scene have a surprising inspiration.
The 'Dirty Dancing' move originates from 1987
Dirty Dancing with Patrick Swayze and Jennifer Grey, released in 1987, is an iconic film. It features an equally iconic scene: a big dance at the end when Baby (Grey) runs and leaps to Johnny (Swayze), and he lifts her high in the air and slides her body down against his to place her feet back on the floor.  
When Swayze and Grey performed this, it wasn't done in an overly seductive manner because her father was in the audience. The move portrayed the athleticism of the dance rather than the seductiveness.
Ryan Gosling, in Crazy, Stupid, Love performs a similar move, but he does it to win the heart of a woman he finally feels love for.
'Crazy, Stupid, Love' recreates the scene
Jacob (Ryan Gosling), who makes a game of seducing women with no feeling about it whatsoever, starts to have feelings for Hannah (Emma Stone). Hannah believes that this hot guy is just paying attention to her as another sexual conquest. But she's drawn to him and is willing to accept those terms, but at the same time, dissatisfied with settling for that.
In this scene, Jacob is trying to make her comfortable with him, but she is suspicious of his every move. So, to compensate for her desire to fall for his tricks, she turns the tables and treats him as a sexual object by demanding he take off his shirt. He stands there uncomfortably while she has a few choice comments at what she sees.
Then she asks, somewhat sarcastically, what his big move is when he tries to get women into bed. He reveals, reluctantly, that he works Dirty Dancing into the conversation and that it works every time.
Hannah is skeptical and states this would never work on her, almost as a dare. "The Time of My Life" starts to play, she runs and leaps, and he lifts her high in the air, and twirls her around slowly.
In the original script, Jacob was supposed to try and win Hannah with just a look. But, when Gosling revealed to the writers that he had actually performed the Dirty Dancing lift on a real date, that was written into the script instead, much to Gosling's dismay.
Stone couldn't perform the move herself. Due to a childhood accident, she was terrified of being lifted that high and being dropped. So, a stunt double was tasked with performing that move.
Fun facts behind 'Crazy, Stupid, Love'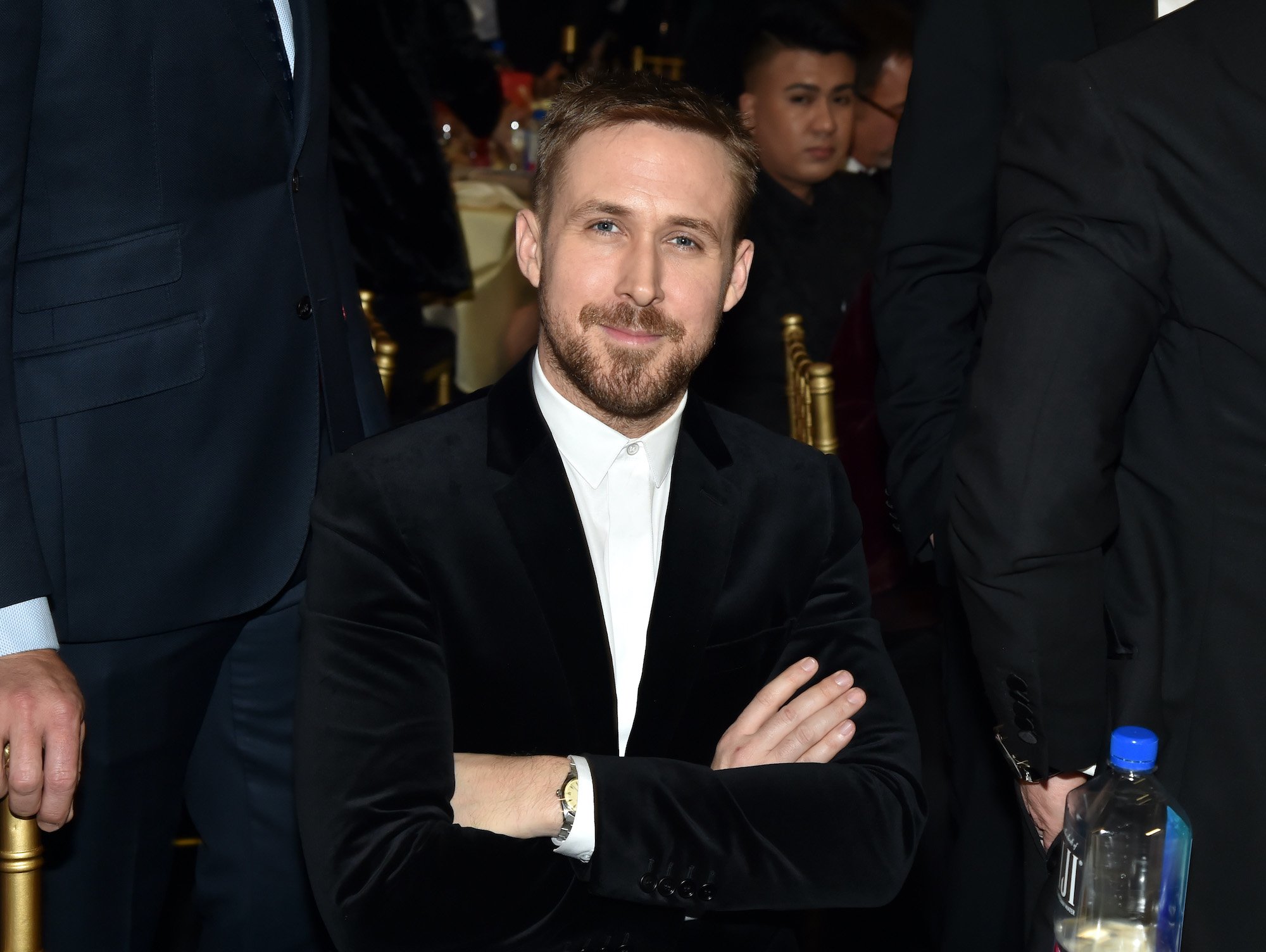 There are many fun behind-the-scenes facts about the film. One, for example, is when Hannah demanded Jacob takes off his shirt, she makes a comment about his physique: "It's like you're photoshopped." To look like he did, Gosling ate nothing but chicken breasts and broccoli for six weeks.
Another is Gosling slapped Steve Carell all day. When Jacob was supposed to slap Carell's character Cal, Carell asked to be slapped harder than just a stage slap. Consequently, there were a few practice runs with the slapping.
Lastly, the line "Be better than the Gap" was hilariously executed. This line was almost taken out of the movie because the studio chief, Alan Horn, was friends with the CEO of the Gap clothing brand. The line was deemed "too funny" and the line remained.