Ryan Henry of 'Black Ink Crew' Publicly Apologizes for Betraying Best Friend
One story that recently spread on the internet revolved around Black Ink Crew: Chicago's Ryan Henry. The tattoo artist became a VH1 reality show favorite for bringing cameras into his shop and personal life on the series.
Though Henry's encountered his share of drama on Black Ink with friends, family, and castmates, his actions off camera are causing pain for those around him and have some fans eyeing him differently. The now-viral accusations of him violating bro code with his best friend's woman have taken a toll.
All the attention prompted Henry to address the situation and issue a public apology to his former best friend, Anthony Lindsey.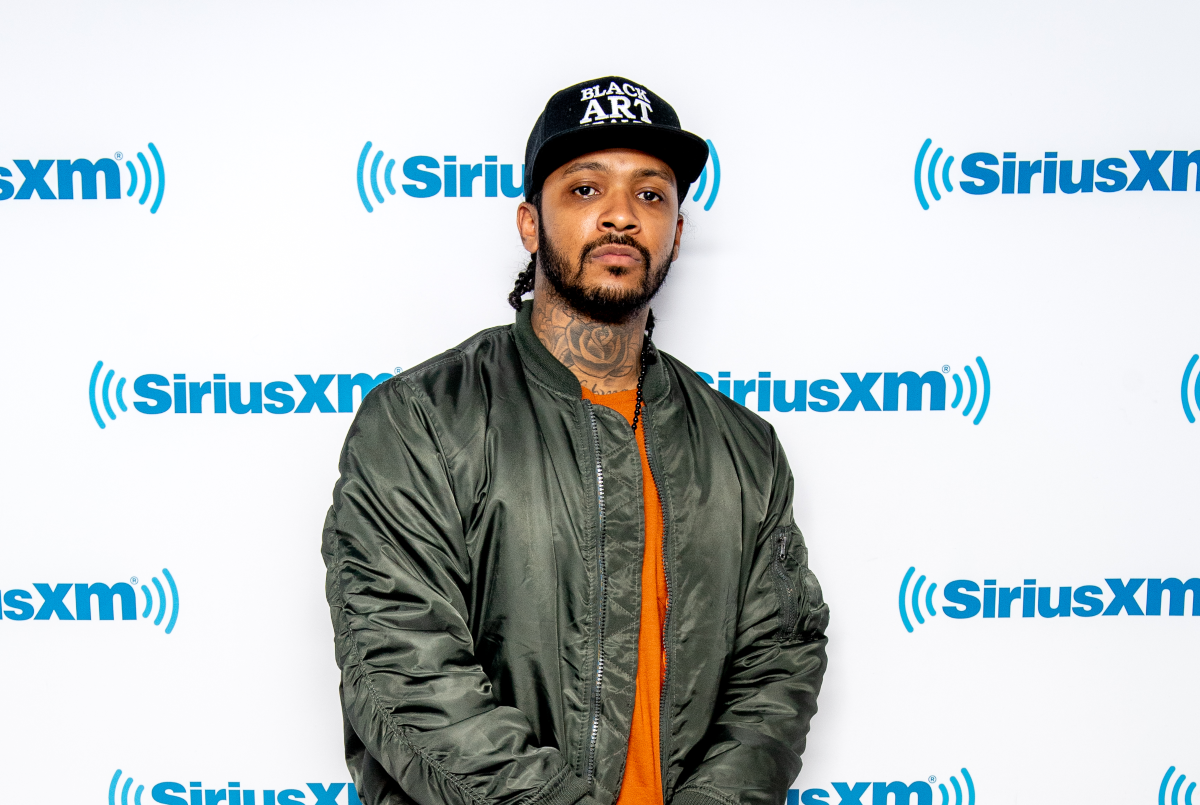 What happened between Ryan Henry and his best friend?
Lindsey posted a lengthy note on Instagram explaining that Henry slept with his son's mother. Not only was Henry his close friend, but also his child's godfather. Lindsey—who's not a cast member on Black Ink—shared that while he battled stage 3 cancer, Henry and his ex-girlfriend engaged in a sexual relationship for a year and a half.
Lindsey found out about the affair when he discovered flirty text exchanges between the pair. He wrote that he was hurt, confused, and broken about the ordeal and his son is affected too.
"My son asks to go to Ryan's but says he doesn't want to see Ryan because Ryan and mommy did something to you. He's four, why is this in his life?" Lindsey wrote.
Black Ink viewers are aware of Ryan's on-off relationship with his own child's mother, Rachel. Both couples were friends, and Lindsey decided to tell Rachel about the betrayal. Lindsey captioned the post by saying Henry threatened his life because he told her about the affair.
Once the internet caught wind, many railed on Henry for being disloyal and called him all sorts of names. He posted a response alluding to Lindsey's narrative and claimed that there's more to the story, but to many, it came off as if he didn't care.
RELATED: Former 'Basketball Wives' Star, Draya Michele, Is Rumored to Be Dating Ryan Henry; Henry Responds
Ryan owns his actions, publicly apologizes
After a week of social media commentary and Lindsey's interviews with YouTubers, Henry finally spoke on the issue. He purposely didn't go into details about the tryst, but he wanted to apologize to the people he hurt. Henry took to Instagram to post a video.
He confirmed what Lindsey said was true and stated that when the situation went public, he was out of town. He said he and everyone involved aired things out one week before it hit the internet. Their private discussion included the core four and others in their inner circle.
Henry wanted to let the public know they addressed it and took a moment to apologize to Lindsey, Rachel, and his other family and friends. "I hurt people that I care about badly. I disrespected them. I disrespected myself. I disrespected my family—all of our families."
Henry added that he's been dealing with his own trauma and mental health issues for the past few years. However, he said it wasn't about him.
"This is me publicly letting y'all know that I did apologize to him. I'm apologizing to y'all for getting something like this no matter how far the mess-up is," he said.
"I hurt a lot of people when it came to that, so I'm apologizing publicly in the same way I've apologized privately. For the embarrassment that I've caused, the pain that I've caused everybody."
Henry said he intends to repair relationships that can be fixed and understands if fans may not want to rock with him anymore.