Ryan Murphy Reveals How 'Scream Queens' Season 3 Could Be Given a Reboot
There's no denying Ryan Murphy's work has made a major impact on television as we know it. The showrunner has found success time and time again with Glee, American Crime Story, American Horror Story, and Pose. With Murphy's new Netflix series, The Politician, kicking off his $300 million deal with the streaming platform, viewers are curious to see where the creative will go next. However, some fans hope Murphy will revisit the shortlived series, Scream Queens. And now, it seems Murphy think Scream Queens Season 3 could happen — but only under one condition.
'Scream Queens' was canceled before season 3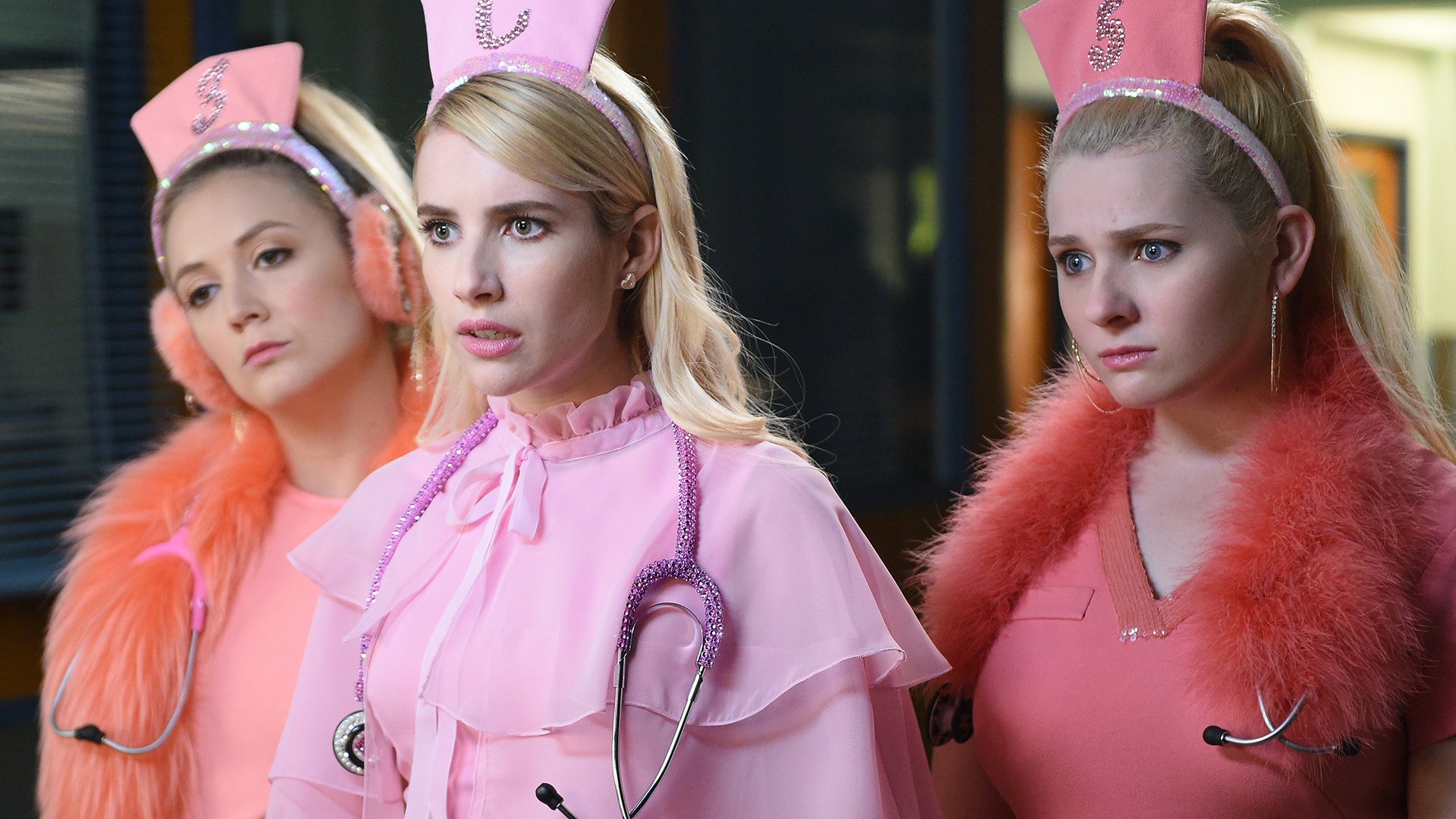 Unfortunately for fans, Scream Queens only lasted two seasons, with the season 1 premiere airing on Sept. 22, 2015, and the series finale released on Dec. 20, 2016. Then on May 15, Scream Queens was canceled by Fox, dashing the hopes of viewers who wanted to see the show through its third season.
At the time, Fox chairman Gary Newman revealed why the network decided the cancel the horror-comedy. "It feels as if it was a complete series," Newman said, according to Variety. "We have no plans to go back and tell more stories there. We won't be seeing Scream Queens this season."
Ryan Murphy teases a 'Scream Queens' reboot for season 3
Nevertheless, it seems Murphy doesn't agree with Newman's statement during the Scream Queens cancellation. On Feb. 3, Murphy teased a possible Scream Queens reboot, hinting the show ended too soon.
"So many people recently have been asking me about rebooting or continuing SCREAM QUEENS (RIP, taken too soon)," Murphy wrote on Instagram.
The show's creator then revealed he has spoken to actresses Emma Roberts, Billie Lourde, and Lea Michele, who played Chalen Oberlin, Chanel #3, and Hester Ulrich, respectively. Murphy also asked fans how they would like to see Scream Queens come back for season 3.
"Emma, Billie, Lea and I have mused on it, but question: should it be a six episode limited? A catch up movie? Who should I bring back? Would love your thoughts," he wrote. "So many questions…."
But in July, Fox Entertainment CEO, Charlie Collier, confirmed the network isn't looking to reboot Scream Queens anytime soon.
"There are no plans right now on Scream Queens," Collier said, per Deadline. However, Collier then added, "We take Ryan Murphy seriously when he wants to build something."
Ryan Murphy hints 'Scream Queens' Season 3 could happen if networks want it
Despite Fox's confidence in the award-winning showrunner, Murphy revealed a Scream Queens Season 3 revival depends on the network when speaking to Deadline in November 2019. So as of now, the show creator doesn't know what lies in store for the horror-comedy.
"I don't know," Murphy said when asked about another Scream Queens season. "I would have to say that the answer to that lies in the studio who made it."
Meanwhile, Murphy noted he would be willing to "do anything" to bring Scream Queens back to life. He has also spoken to the cast, and it looks like most of them would also return. Murphy said:
Obviously I work for Netflix now, but if I could do anything to bring it back. Emma said she would do it, Lea Michelle said she would do it, Jamie Lee Curtis, Abigail Breslin, Billie Lourd are all in. So it would depend if Fox wants to do it. I think we'd all do it. I think we're waiting for them to call us. I know the show is very popular and had a real spike in popularity on Hulu. That was another one when we were making it; I don't know if time has caught up to it, or it takes a while for people to get things, but yes, I'd be up for it. The fans should write Fox and say they want this, Fox Studios and the network.
Check out Showbiz Cheat Sheet on Facebook!