Ryan Reynolds and Blake Lively Finally Apologize for Plantation Wedding, but Critics Call It 'Hollow'
It's been quite a few years since Ryan Reynolds and Blake Lively chose to have their wedding on a plantation. But now, it seems that the couple is finally apologizing for their massive faux pas. The couple received tremendous backlash for their choice of "venue" when they wed back in 2012. But, it's taken them years to publicly acknowledge just how badly they messed up.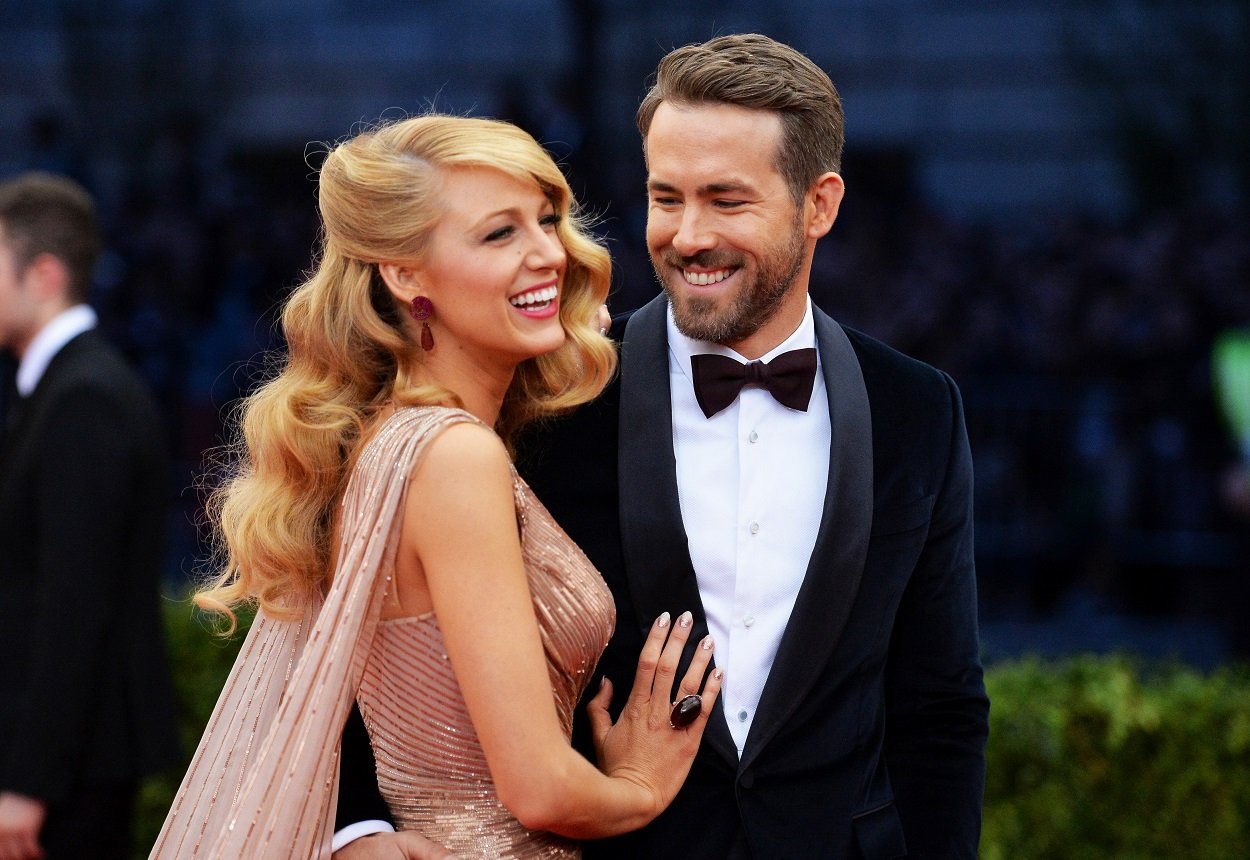 When the news broke that Lively and Reynolds had chosen a plantation for the site of their wedding, many people were incensed. People rightfully felt that the high-profile celebrities were helping to romanticize a particularly brutal, dark, and painful part of U.S. history. Plantations were, obviously, the sites of extraordinary violence and oppression where Black people were treated worse than animals. Choosing to throw a massive celebration on a site that housed so much oppression was a massive misstep to say the least.
Ryan Reynolds and Blake Lively had a very controversial plantation wedding
Because Reynolds and Lively are so wealthy and famous, their wedding also inspired others to have celebrations at plantations. Now, it seems that they are attempting to take accountability for their decision. In a recent interview with Fast Company, Reynolds gave a long-overdue apology on behalf of himself and Lively.
"It's something we'll always be deeply and unreservedly sorry for," Reynolds shared. "It's impossible to reconcile. What we saw at the time was a wedding venue on Pinterest. What we saw after was a place built upon devastating tragedy. Years ago we got married again at home—but shame works in weird ways. A giant fu*king mistake like that can either cause you to shut down or it can reframe things and move you into action. It doesn't mean you won't fuck up again. But repatterning and challenging lifelong social conditioning is a job that doesn't end," the Deadpool actor stated.
Critics call the apology hollow
But, critics weren't at all willing to let Reynolds or Lively off the hook. Many of them felt as if the apology was hollow. Not only was the apology non-specific, but it also centered around the pain and shame of himself and Lively rather than those who were truly affected by them choosing to host a wedding at such a harrowing site.
"I appreciate that he's at least acknowledging that it was wrong but I don't understand how it took until *after* their wedding for them to see a plantation for what it is," one fan began on Oh No They Didn't. "I can't help but feel like it's a hollow apology," they concluded after reading Reynolds' statement. Other people couldn't fathom how Lively and Reynolds were somehow clueless about the true history of plantations.
Were Lively and Reynolds really ignorant about the history of plantations?
"Idk I'm not southern so maybe I'm missing a piece of the puzzle but idk how anyone can look at former plantations and not see them for what they are: the site of generations of torture and murder," one person stated, referencing Reynolds and Lively's choice. "It's wild to me that plantations aren't seen as the concentration camps they are. Like imagine someone holding a wedding at Auschwitz," another person chimed in, referencing a well-known site where Holocaust victims were tortured and killed.
Other people felt that the actors knew exactly what they were doing at the time and simply didn't care. Since racism and slavery never effected Lively, Renyolds, or their family, they chose to ignore how it was affecting other people for the sake of their wedding. Though there's no way of knowing if the actors are genuine in their remorse and apology, we can only hope that they'll use their privilege and platforms to help dismantle White privilege supremacy going forward.