Ryan Reynold's Deadpool Will Join The Marvel Cinematic Universe For 'Avengers 5'
This summer's Disney/Fox merger means that the Fantastic Four, X-Men, and Deadpool can officially join the Marvel Cinematic Universe, and the rumors are swirling about how and when Marvel Studios will introduce those characters. One of the biggest questions is how Marvel will bring the R-rated Deadpool into the family-friendly MCU, and this is something Disney executives are currently trying to work out.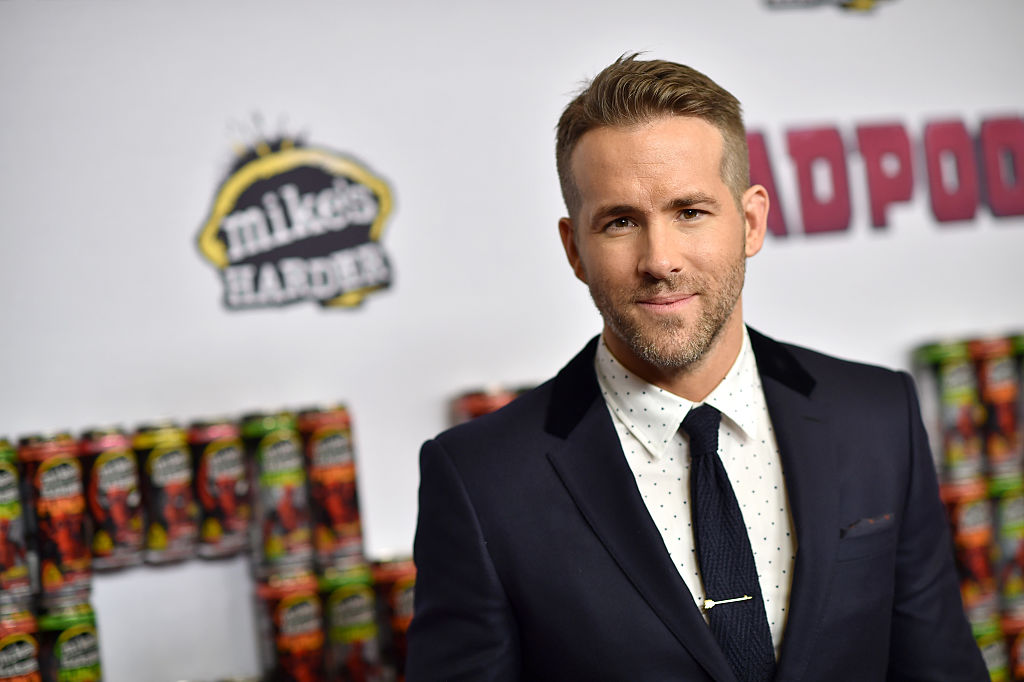 'Black Widow' is the first step
Thanks to two extremely successful R-rated films, Deadpool was one of Fox's most successful properties before the merger. Ryan Reynolds' turn as Wade Wilson has so far featured a lot of violence, profanity, and sexually-explicit scenes that fans can't get enough of. Fox didn't have a problem staying true to the comic book version of the character, but bringing that into the PG-13 world of Disney and Marvel will be tricky.
According to Tim Vo from Lords of the Long Box, Marvel will introduce Deadpool into the MCU during a post-credits scene in next summer's Black Widow. In addition, Reynolds has just signed a new contract and will continue to play the Merc with a Mouth.
Marvel Studios President Kevin Feige hasn't confirmed that Deadpool will be part of Avengers 5, but he has said that the movie is happening with a whole new lineup of Avengers.
A Deadpool comic reboot
In addition to finding a new home in the MCU, Deadpool is also getting a reboot in the comics. In addition to the new writing and art team, Marvel will soon be relaunching the series with Deadpool #1.
Kelly Thompson and Chris Bachalo are taking over the series in November, and they have already revealed the plot for the first issue. Wade Wilson will be going up against the "King of Monsters" who is attempting to claim Staten Island as his new kingdom.
The reboot comes as a bit of a surprise, considering that just last year Skottie Young and Nick Klein released Deadpool #1 as part of Marvel's Fresh Start, which was a follow-up to Marvel Legacy. They only released 15 issues before this new reboot, but this isn't the first time Marvel has done this with Deadpool in the comics.
In addition to Young and Klein's 2018 release, Marvel Comics relaunched Deadpool in 2008, 2013, and 2015. There is also Deadpool Annual #1 and Absolute Carnage #1 which will hit stores on August 21st.
Deadpool with also go solo
In addition to being part of the New Avengers, Disney is reportedly planning some standalone films for Deadpool. The goal appears to be keeping the character more family-friendly when he is playing with others, but when the character is solo he can be his normal, profane self.
Deadpool 2 director David Leitch says that a Deadpool movie from Disney/Marvel "doesn't necessarily need to be R-Rated," but it wouldn't be unprecedented for the House of Mouse if it were. Over the years the company has released dozens of R-rated movies, but it's always under the name of a subsidiary like Miramax, Dimension, or Touchstone. They could do the exact same thing with Marvel.
Before the merger, Disney's Bob Iger said, "[Deadpool] clearly has been and will be Marvel-branded. But we think there might be an opportunity for a Marvel-R brand for something like Deadpool. As long as we let the audiences know what's coming, we think we can manage that fine."
No film in the MCU has received an R-rating so far, but several of their Netflix shows, like Jessica Jones, have carried the TV-MA rating – the TV equivalent of an R-rating.
At this point, all of the news about Deadpool's place in the MCU is just speculation. But, if Reynold's recent Instagram post celebrating the 5th anniversary of the first Deadpool flick is any indication, it looks like we could see an R-rated Deadpool movie from Marvel in Phase 5. Ultimately, fans will just have to wait and see what Kevin Feige has in store for them.