Why Ryan Reynolds Didn't Tell His Daughters About Taylor Swift's Song 'Betty' at First
The Taylor Swift song "Betty" is a favorite of many of her fans. But for three kids who know her personally, it's extra special. Though Ryan Reynolds and Blake Lively's daughters' names are used in the Folklore track, they didn't tell their children about the song right away.
Taylor Swift's song 'Betty' includes 3 names
Swift released her album Folklore in July 2020. The record was a surprise drop, coming after just a few months of work during the coronavirus (COVID-19) pandemic. "In isolation my imagination has run wild and this album is the result," she wrote on Twitter.
As fans took in her musical tales, they connected three songs, which Swift referred to as a teenage love triangle. "Cardigan," the album's only mainstream single, "August," and a return to her country roots, "Betty." Each song is told from the perspective of three people involved in the story.
"Betty," which Swift played at the American Country Music Awards in September 2020 as her first Folklore live performance, is sung from the perspective of James, a teenage boy, telling his girlfriend he's sorry for cheating on her. "He" also name drops a classmate of theirs, Inez.
Ryan Reynolds thought the song 'was pretty damn amazing'
Swift fans aware of the close relationship between the singer and actors Ryan Reynolds and Blake Lively knew the pair have two daughters: James and Inez. However, the name of their third child, born in 2019, hadn't yet been revealed. But Swift clarified this, telling a radio station (via E! News), "I named all the characters in this story after my friends' kids."
While promoting his 2021 film Free Guy, Reynolds told SiriusXM that he and Lively "trust [Swift] implicitly," calling the song "an honor" and "pretty damn amazing. "Obviously, the song has nothing to do with our kids other than our kid's names," he noted. "I still wander down the street and shake my head thinking, 'I can't believe that happened.'"
Though Swift let Reynolds and Lively know about the song before Folklore's release — making them one of very few people to learn of the album's existence — they surprised James, Inez, and Betty with it. "They had no idea," said Reynolds. "We don't tell them anything. We find they're most compliant if you offer them no access to outside information."
1 of Lively and Reynolds' kids is on another Taylor Swift track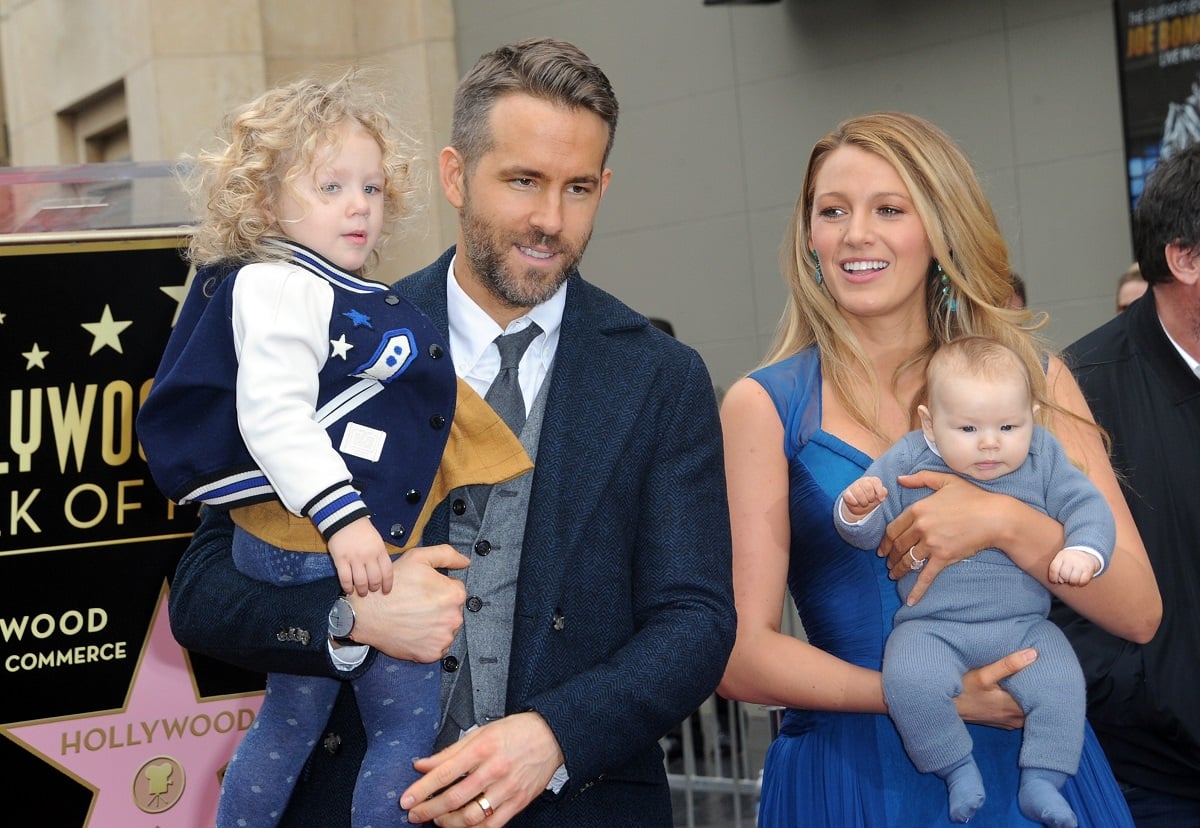 The Lively-Reynolds-Swift friendship dates back years. The Hollywood couple has attended many of Swift's parties, from her July 4th Rhode Island celebrations to birthday and New Year's Eve gatherings. And, naturally, they've attended Swift's shows from time to time.
In 2017, Swift released her sixth studio album, Reputation. The track "Gorgeous" opens up with a young child's voice saying the title, confirmed to be that of James Reynolds. "My daughter's had a really, really terrible ego problem now," Reynolds joked on Good Morning America in 2018.
RELATED: Blake Lively On Her Friend Taylor Swift: 'The World Needs More Taylor'