Ryan Reynolds Jokes He's 'out to Get' Helen Mirren Because 'Someone Needs To'
Ryan Reynolds joked about how someone needed to come for former Woman in Gold co-star Helen Mirren, especially after the two co-stars expressed deep affection for one another.
Ryan Reynolds, who starred in Woman in Gold alongside Helen Mirren recently poked fun at their playful, flirtatious relationship during an exploration of his films.
Reynolds was challenged to match his most NSFW film moments to the correct movie. Reynolds got many of the moments right but he kept going back to Mirren and Woman in Gold, joking that "someone" needs to come for his former co-star.
'Someone' needs to get Helen Mirren
Reynolds turned to Mirren for two of his movie moment guesses when he sat down with IMDb. The clue was: "Just a lil booty, just a hint."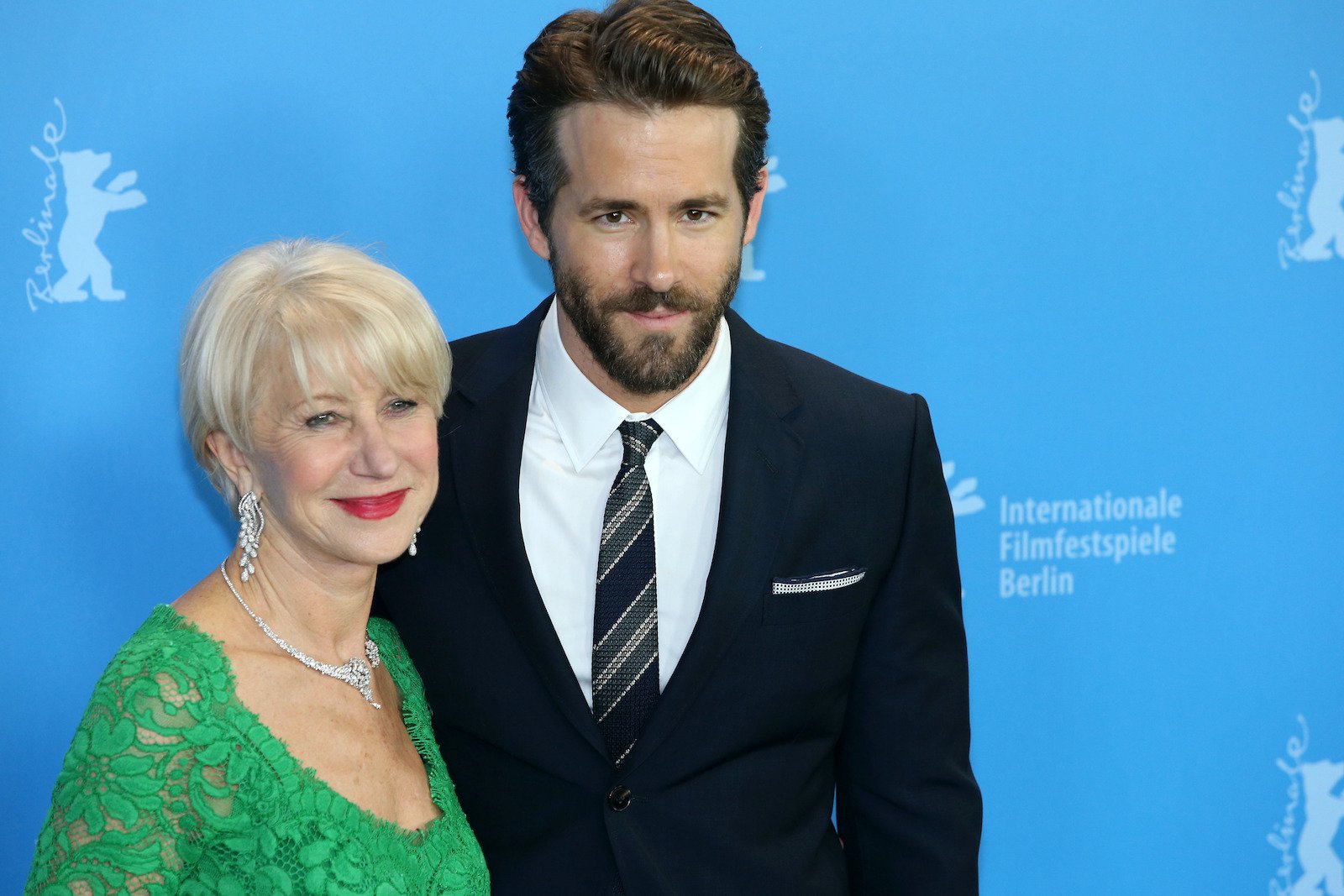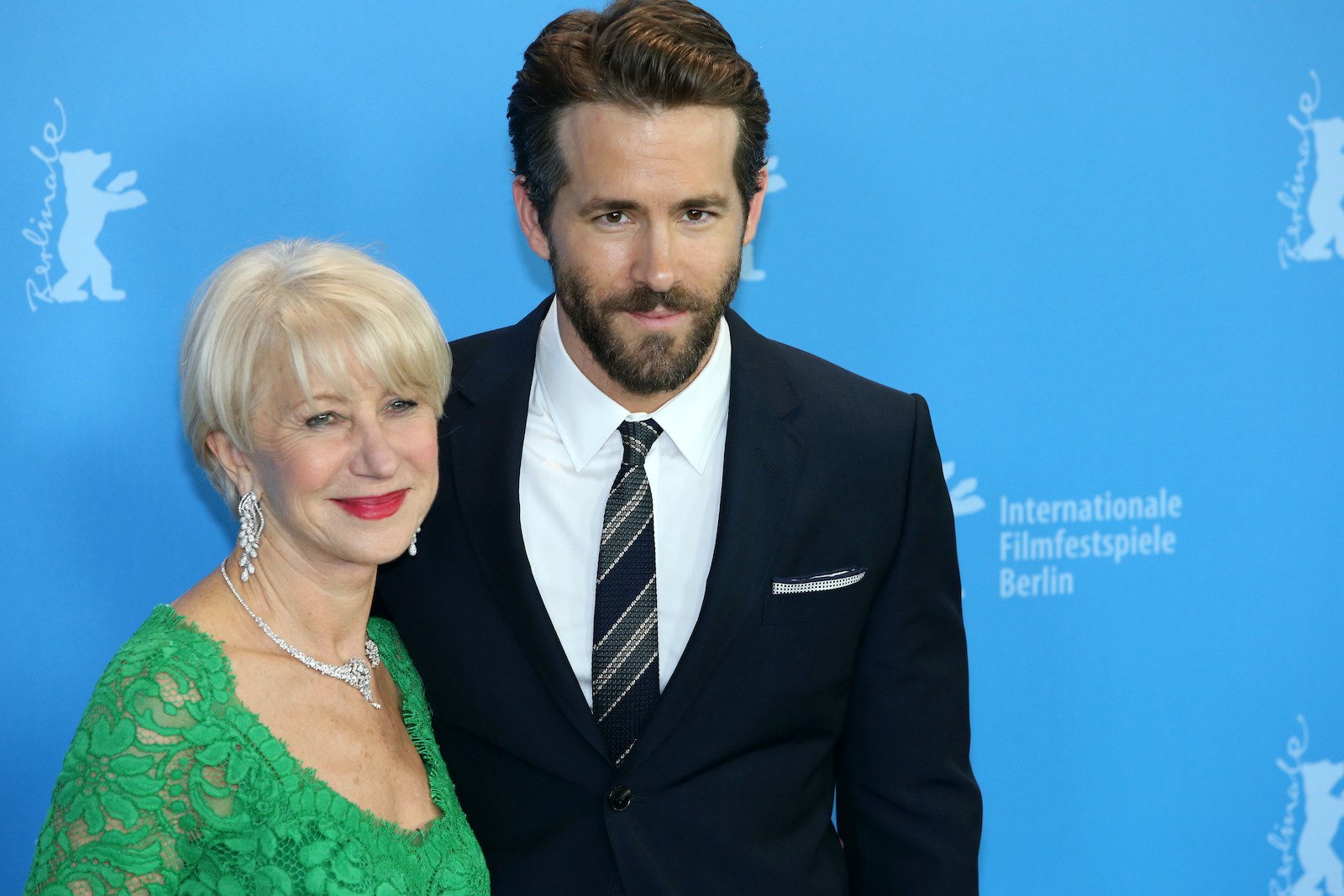 "Maybe… Woman in Gold?" Reynolds pondered. "Because that sounds like something Helen Mirren would say. Just saying. No?! The Amityville Horror. Interesting, wow. There's a lot of other things they could have highlighted – that person is just a terrible parent."
His next clue was, "One partial and one incomplete sh**." Again Reynolds turned to Woman in Gold. And joked, "I'm out to get Helen Mirren because someone needs to. Now that would be Detective Pikachu. Oh! I got one again! Oh, thank god.  I remember the tightrope walk we had walking that movie, and that we had to be very careful." 
Helen Mirren and Ryan Reynolds gushed about each other
Reynolds and Mirren expressed an equal amount of affection for one another. "You know, he makes a girl feel good," Mirren told People in 2020. "Some guys don't. They're macho and attractive, but they make you feel awkward. Ryan just makes you feel so great. He's just so generous in his masculinity. He happens to be hunky and gorgeous and everything as well, but when you get a beautiful combination of the two? He is wonderful."
Reynolds said everyone is attracted to Mirren. "Everybody who meets with her flirts with her," he told Vulture. "I don't care who you are – guy, girl, fat, skinny, tall, short, gay, straight – everybody flirts with Helen Mirren."
Reynolds' wife Blake Lively joked about her husband's affection for his co-star. "Should I be concerned that my husband's never looked at me this way?" she posted on Instagram (via People).
Ryan Reynolds jokes he's 'barely an actor'
Reynolds hit a few NSFW movie moments out of the park with IMDb. His first clue was, "A woman tasers a man's genitals." He nailed the answer. "Boy, that does not narrow it down. I'm going to say Just Friends! Thankfully I'm not a method actor. I'm barely even an actor," Reynolds said.
Another clue was "Mild but unmistakable innuendo." Reynolds said, "Mild but unmistakable innuendo is everything! It's CSI: Miami, which I am not in. Mild but unmistakable innuendo… cmon! [Green Lantern] Oh! The innuendo was unmistakable in that movie. It wasn't just unmitigated disappointment? Okay, good." 
He also shared that his latest Netflix film, The Adam Project was edited to be more of a family-friendly movie. "There were some F-bombs that we took out, that are no longer in the movie," he explained. "There is a partial and incomplete sh**. I'd love you guys to invent a very cautionary, even though fictional, parents guide for Frozen, because we've seen it enough in my house and I'd love to be able to tell my children that it's like, I don't know, causing ocular harm to someone other than me."