From Ryan Reynolds to Natalie Wood: The Best Nostalgic Christmas Movies By Decade
Jean Shepherd's priceless narration in 'A Christmas Story' makes it one of our top picks.
If there's one thing synonymous with the holiday season, it's nostalgia. And some of the best Christmas movies count on nostalgia to elevate them to cult classic status. We're counting down the best nostalgic Christmas movies for your holiday season, decade by decade. 
Ryan Reynolds' hilarious 'Just Friends' is a fun look back at the 1990s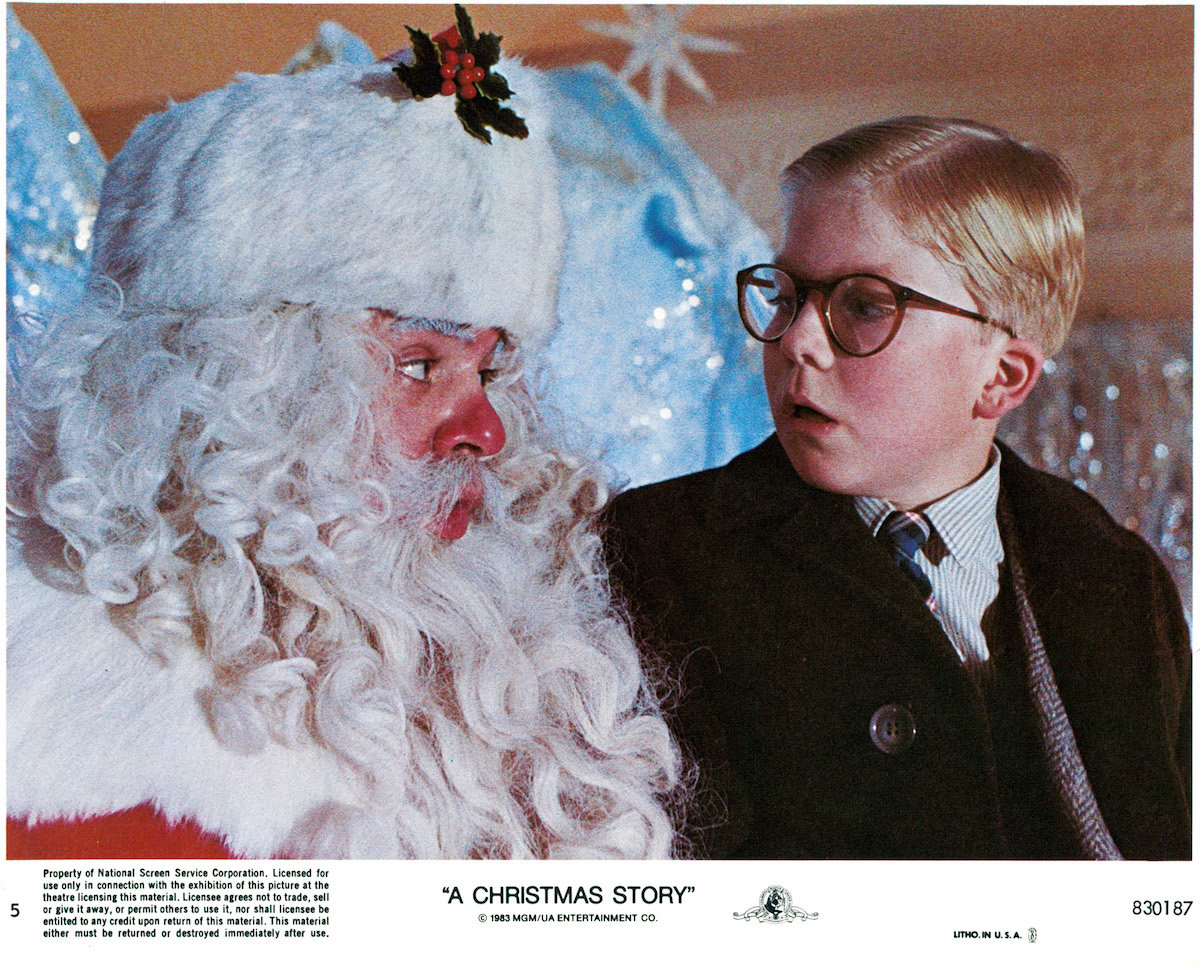 Long before he starred in Deadpool or Free Guy, Ryan Reynolds was hard at work on a Christmas comedy movie that would become a cult classic. 2005's Just Friends paired Reynolds in a fat suit with Amy Smart as his high school cheerleader best friend. 
Reynolds' character Chris Brander, stung by the bullies of the class of 1995, flees to LA for a much bigger career in the music industry. After losing weight and making a fortune, he unwittingly returns to New Jersey for an unplanned Christmas at home. 
He runs into his former friend and love interest Jamie Palomino (Smart). And he's got something to prove. However, his arrogant new attitude makes her question if she wants anything to do with him. 
Brander's visit back home makes for one of the most hilarious holiday movies we've ever enjoyed. Moreover, appearances by Anna Faris as a clueless pop star and Chris Klein as a sleazy con artist make it even more fun. 
But it's the sweetness of Chris and Jamie's trip down memory lane that gets us every time. The old printed photo books, landline telephones, and frenetic "mixtapes" take us 90's kids back to a deeply familiar place. And that makes Just Friends a perfect blend of nostalgia and holiday romance. 
'A Christmas Story' is an '80s Christmas movie set around the 1940s
A Christmas Story (1983) is a beautifully filmed comedy about one childhood Christmas season around 1940. However, it's equally nostalgic for children of the 1980s, who adore the hilarious antics of nine-year-old Ralphie Parker. According to Wikipedia, producers based the movie on Jean Shepherd's 1966 book In God We Trust: All Others Pay Cash. 
Peter Billingsly heads up the cast in a career-defining role as unforgettable as it is sweet. His relatable vignettes, in which he fantasizes about various situations involving his friends and family, make it a highly repeatable viewing option for families. 
Moreover, Shepherd's priceless commentary as the adult Ralphie offers unparalleled humor. "In the heat of battle, my father wove a tapestry of obscenity, that as far as we know is still hanging in space over Lake Michigan," Shepherd narrates in a scene in which Mr. Parker (Darren McGavin) attempts to repair a faulty heater. And let's not forget the "nice, piquant after-dinner flavor" of Palmolive. 
The soft, glowing scenes of a bygone childhood Christmas — heavy blankets of snow, massive colorful Christmas bulbs, and prize-winning leg-lamps in windows — are indelible memories in themselves. 
The older the Christmas movie, the more classic it is 
Some of our favorite Christmas movies came before some of us were even born. Such is true of Natalie Wood's iconic 1947 turn as the skeptical child Susan Walker in Miracle On 34th Street. Edmund Gwenn is an impeccable likeness of Santa Clause (Kris Kringle). He won an Academy Award for the supporting role. There is a colorized version. However, we prefer black and white for the pure vintage appeal. 
And finally, for the children of the 1970s, PBS Christmas movie special Christmas Eve on Sesame Street (1978) is both educational and sentimental. Who can forget Big Bird's magical non-encounter with Santa Clause? The one that somehow proves that not seeing the fabled giver of gifts somehow makes it even more likely that he was there? The movie is the defining 1970's holiday experience, from the music to the fashions to the Jim Henson muppets themselves. 
As of this December 2021 writing, you can watch Christmas Eve on Sesame Street, A Christmas Story, and Miracle on 34th Street on HBO Max. Just Friends is streaming on Netflix.