Ryan Reynolds, Netflix Turning Arcade Game 'Dragon's Lair' Into Live-Action Film
Netflix is working with Ryan Reynolds for an adaptation of 'Dragon's Lair.'
Fans love Ryan Reynolds, the action hero. After putting his noteworthy spin on Deadpool and becoming a Pokémon in Detective Pikachu, he has his sights set on another cult favorite that could very well have him donning tights again.
It's being reported Reynolds is looking to tap into nostalgia by bringing the old video game, Dragon's Lair, to the small screen.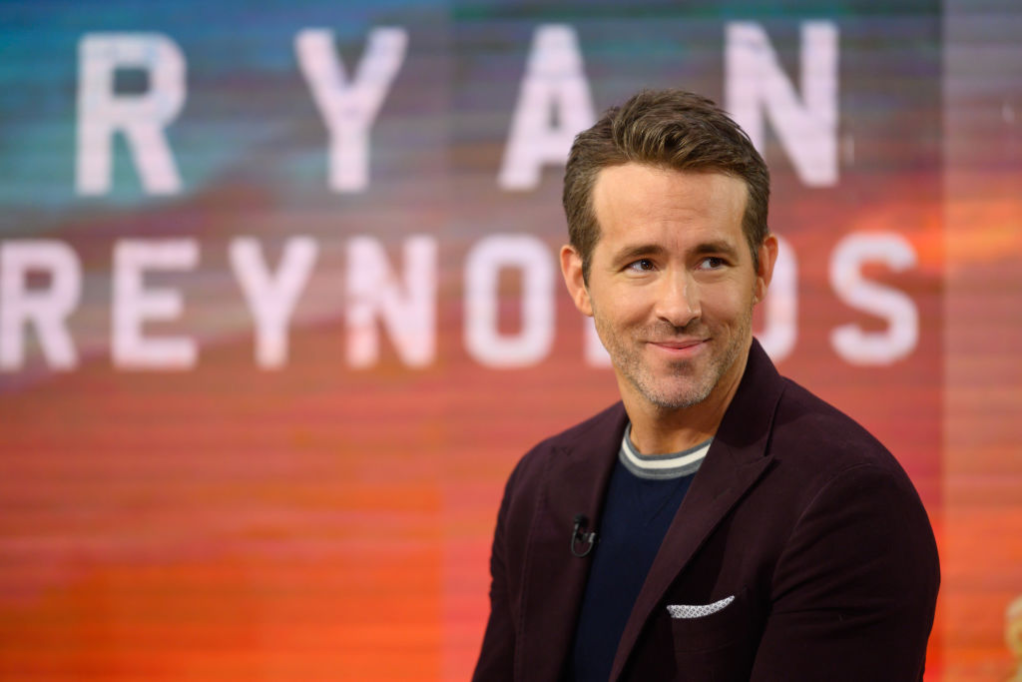 What is the 'Dragon's Lair' video game?
Launched in 1983, Dragon's Lair was the brainchild of Rick Dyer. It was designed by Don Bluth and Gary Goldman, two animators who worked for Disney for decades.
Bluth's extensive Disney experience carried him through projects such as Sleeping Beauty, The Secret of NIMH, All Dogs Go to Heaven, and An American Tail.
Bluth, who embraced technological advances in animation, helped develop Dragon's Lair, an arcade game which looked like a classic '80s cartoon. The game featured the knight Dirk the Daring who was on a mission to rescue Princess Daphne from a dragon named Singe.
Dragon's Lair was different because players didn't control Dirk's movements, they controlled his choices. The fact that it utilized laserdisc technology made it pricier than other arcade games, but people loved it.
It's noted that Dragon's Lair is so well regarded, it's one of only three video games held at the Smithsonian Museum. The other two are Pong and Pac-Man.
There's a connection to 'Stranger Things'
Stranger Things is full of '80s-themed goodies, and each season, viewers note some of the hottest trends of the era.
Dungeons & Dragons is a huge element in the series, but season 2 took audiences back in time with its arcade scenes. Dragon's Lair is one of the games the gang is seen playing on the show because of its popularity during that time.
What are the details about Ryan Reynolds' role and the Netflix series?
According to The Hollywood Reporter, Netflix just acquired the film adaptation rights to Dragon's Lair. A live-action version is in the works with Reynolds named as one of the producers and its possible lead star.
He's set to work alongside fellow producers Bluth, Goldman, Trevor Engelson, Roy Lee, and Jon Pomeroy. There are already writers attached to the script. Reynolds could be Dirk the Daring, a knight in shining armor.
Years ago, Bluth and Goldman launched a crowdfunding campaign with the hopes of turning Dragon's Lair into a feature film. While promoting their efforts, Bluth spoke about the challenges of giving Dirk and Daphne depth so their characters would shine on screen.
During a 2015 interview with IndieWire, he said:
"Once you take this mythology and you put it up on a big screen, it really has to have more weight and body to it than was demonstrated in the game itself. 

It's going to be hard to figure that out because, basically, Dirk was a very clumsy kind of ne'er-do-well guy, and poor Daphne was an airhead, so we have to go way way way out of those prototypes to make something that's worthy of the big screen."
While Reynolds is still in the talking stages for a role in the movie, we certainly think he'd be able to bring it. Humorous heroes are sort of his thing. If you loved the Dragon's Lair game and can't wait for the film, you can download it in the Apple Store or for your Android device.