Ryan Reynolds Personally Paid For 'Deadpool' Writers to be On Set
Ryan Reynolds loves 'Deadpool' -- and he wanted everyone involved on set for the first film. But paying for the writers out of his own pocket probably cost a lot.
Deadpool star Ryan Reynolds has seen an impressive rise in star status and net worth as his projects have become increasingly high profile. The Fox Marvel project is one of his biggest and most successful appearances to date, earning blockbuster status. 
In 2021, he announced his plan to take a step away from acting to spend more time with his growing family. But Ryan Reynolds remains as committed to Deadpool as ever, as he was when he paid the writers to be on set while shooting the first film. 
'Deadpool' was an impressive blockbuster hit for Ryan Reynolds and its writers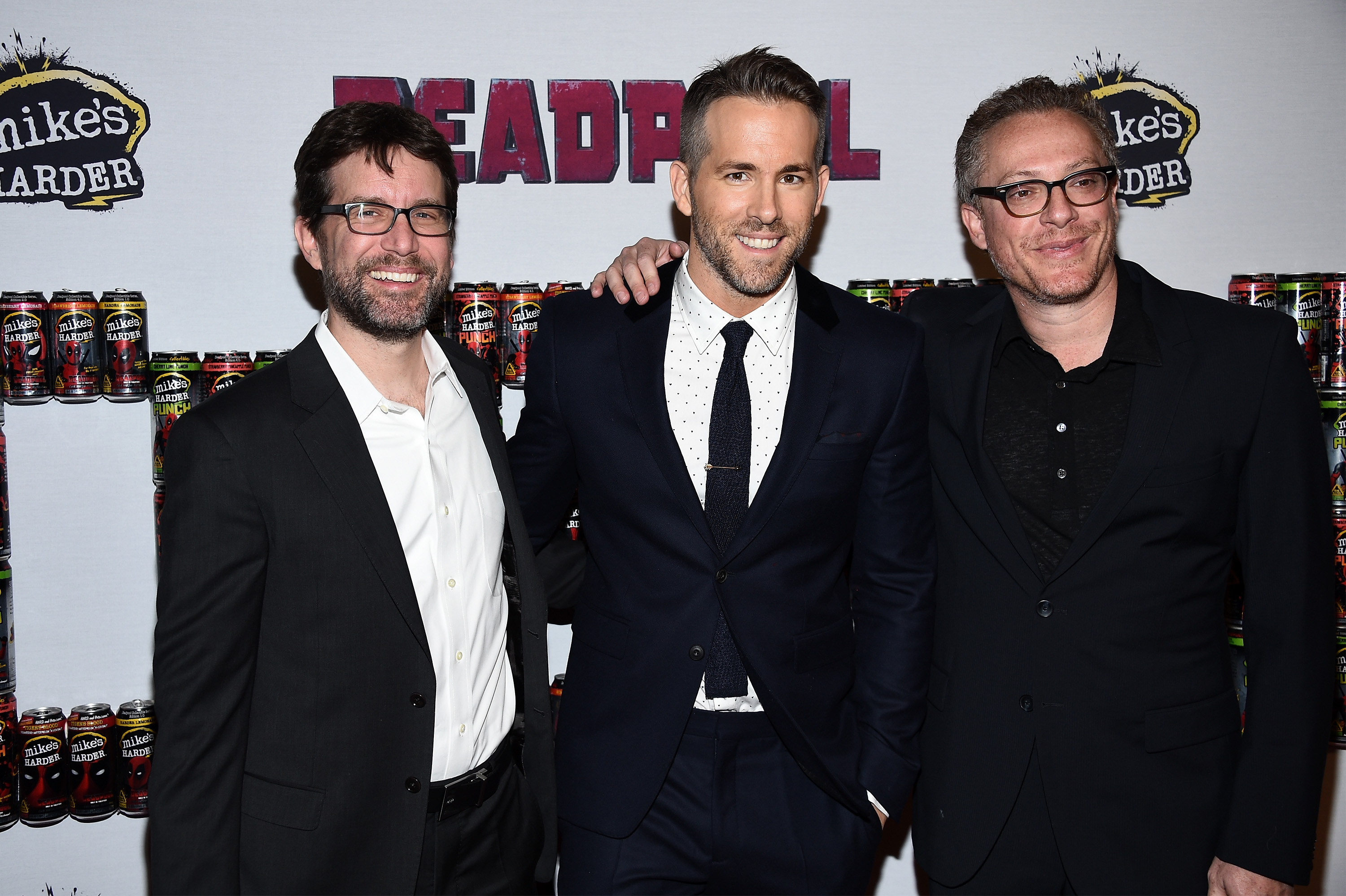 Deadpool defined the recent years of Ryan Reynolds' career. He took on the 2016 starring role of the wisecracking and foul-mouthed mercenary Wade Wilson. He adopts the alter-ego Deadpool when an experiment leaves him with superhuman healing powers. Since then, he's donned Deadpool's signature red bodysuit for countless shorts, music videos, and TV appearances. 
In 2018, he starred in the much-anticipated sequel Deadpool 2. And he takes on the role of Wade Wilson once again for the upcoming Deadpool 3. The character now finds himself a part of the Marvel Cinematic Universe. And — according to Collider — Marvel president Kevin Feige confirmed its R-rating, ensuring fans the risqué banter they've come to love in the character). If all goes well, fans should expect more Deadpool in future MCU projects. 
Reynolds paid to keep writers on the set of 'Deadpool'
It's no secret that Deadpool was a pet project for Reynolds. And his passion paid off in a big way. However, less publicized is how Reynolds went the extra mile to ensure that everyone involved felt like part of the project throughout the process. 
Reynolds worked with writers Paul Wernick and Rhett Reese for six years leading up to the film's creation. When it came time to shoot, the actor stepped up and footed the bill.
"Fox interestingly wouldn't pay for us to be on set," Reese said on an episode of AMC's Geeking Out (via NME). "Ryan Reynolds paid out of his own money, out of his own pocket," he added.
Reynolds remained dedicated to making sure Deadpool saw the light of day. When clips from the flick leaked onto the internet, many presumed the jokester himself did the deed. 
Reynolds has amassed a fortune
Reynolds' willingness to pony up his own cash to make the project run smoothly is generous, no doubt. But it was also a worthwhile investment for the actor. The franchise's success has meant a tremendous boost to his personal net worth. 
He amassed a total of $21.5 million in 2016. This sent him soaring onto a list of the highest-paid actors. Considering Deadpool — which had a $58 million budget — went on to gross $783.1 million, he certainly earned it. 
According to Celebrity Net Worth, the star is sitting pretty on a fortune of around $150 million these days. That's double Reynolds' reported net worth in 2019. Combined with his wife Blake Lively's own millions, the pair clearly can afford to take time off, fund aspects of their projects, and still have plenty leftover.