Ryan Reynolds Reveals He's Taking a 'Little Sabbatical' From Moviemaking. Here's Why
Ryan Reynolds is an exceptionally busy actor. He detailed the reasons he's taking some time off.
Ryan Reynolds is nothing if not prolific. But the exceptionally busy writer and actor recently revealed that he'd be stepping away from his filmmaking career for a temporary break. Here's what he said about his current projects and why he finds it necessary to step back. 
Ryan Reynolds just had a major hit with 'Free Guy'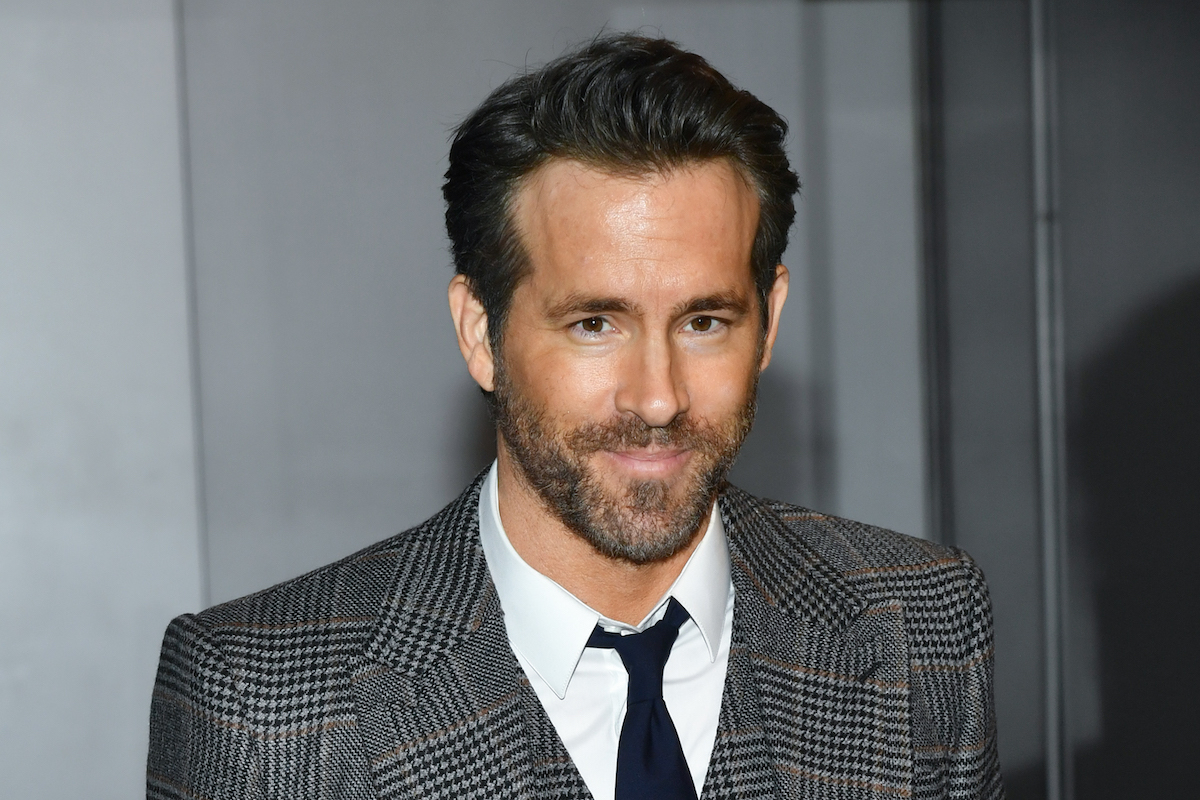 The Deadpool star just can't seem to stop making exceptionally likable movies. Free Guy was a major late-summer hit, proving that the box office is still alive and kicking after a long coronavirus (COVID-19) pandemic. '
According to the movie's Wikipedia page, as of this writing, the movie's global gross box office take is currently $330.8 million. 
And he didn't just star in the movie. Reynolds also helped with significant elements of the sci-fi comedy/action movie, making impactful changes to the screenplay. Moreover, he's a producer on the film. 
Reynolds similarly produced and starred in Deadpool and Deadpool 2. Therefore, it stands to reason that the actor is as busy behind the scenes as he is in front of the camera. 
Additionally, his filmography lists dozens of films. A simple Google search on the subject of how many movies Reynolds has appeared in yields a response of "at least 66."
The 'Just Friends' actor admits to having anxiety 
In a May 2021 Instagram post, Reynolds got candid with his followers about his anxiety. "May is almost over," he wrote. "It's also Mental Health Awareness Month, which brings me to this. One of the reasons I'm posting this so late is I overschedule myself and important things slip. And one of the reasons I overschedule myself is my lifelong pal, anxiety. I know I'm not alone and more importantly, to all those like me who overschedule, overthink, overwork, over-worry, and over-everything, please know you're not alone." 
Additionally, he told Variety in 2017 that his relationship with his father was a factor in his anxiety. 
"I have three older brothers," he told the magazine. "Our father was tough. He wasn't easy on anyone. And he wasn't easy on himself. I think the anxiety might have started there, trying to find ways to control others by trying to control myself. At the time, I never recognized that. I was just a twitchy kid."
Ryan Reynolds and Blake Lively have 3 children together
However, it's not anxiety that's driving Reynolds' recent announcement that he's taking a break from moviemaking. It's his family with his wife, Blake Lively. The two A-list movie stars have three daughters together. 
At the Wall Street Journal Magazine Innovator Awards on November 1, 2021, Ryan Reynolds shared that he would be taking a "little sabbatical" in comments given to The Hollywood Reporter. 
"I'm just trying to create a little bit more space for my family and time with them," Reynolds told THR. "You know, you don't really get that time back." The break comes after he finished shooting an Apple TV+ holiday movie called Spirited in October of 2021. 
Reynolds was careful to point out that he still had plenty of other projects going on. 
"I'm busy, obviously, with other things at my company," he told THR. "So, I'll probably be away from film, or at least shooting films, till the end of the summer. It just provides me an opportunity to be home."
And Reynolds hasn't been shy about the importance of his role as a father. "You've made me the father of my dreams when I thought I only had fun uncle potential," he joked to Lively at his Hollywood Walk of Fame ceremony in 2016.