Ryan Reynolds Says Sexism Is Responsible for Blake Lively's Hard Work Going Unnoticed
Ryan Reynolds is one of Hollywood's hottest stars today. His latest project, Free Guy, was number one at the box office in early September — and it's just the most recent in a string of movies and roles that audiences loved. From his standout role as Deadpool, to his turn in Netflix's original 6 Underground, Reynolds has dominated the movie scene in the last handful of years. According to Reynolds, though, he shouldn't (and doesn't) take all the credit for his success. His wife, Blake Lively, deserves a share of the spotlight, but she's not getting her due — and Ryan Reynolds believes that sexism inherent in Hollywood is the blame for that.
Ryan Reynolds and Blake Lively have been together for nearly a decade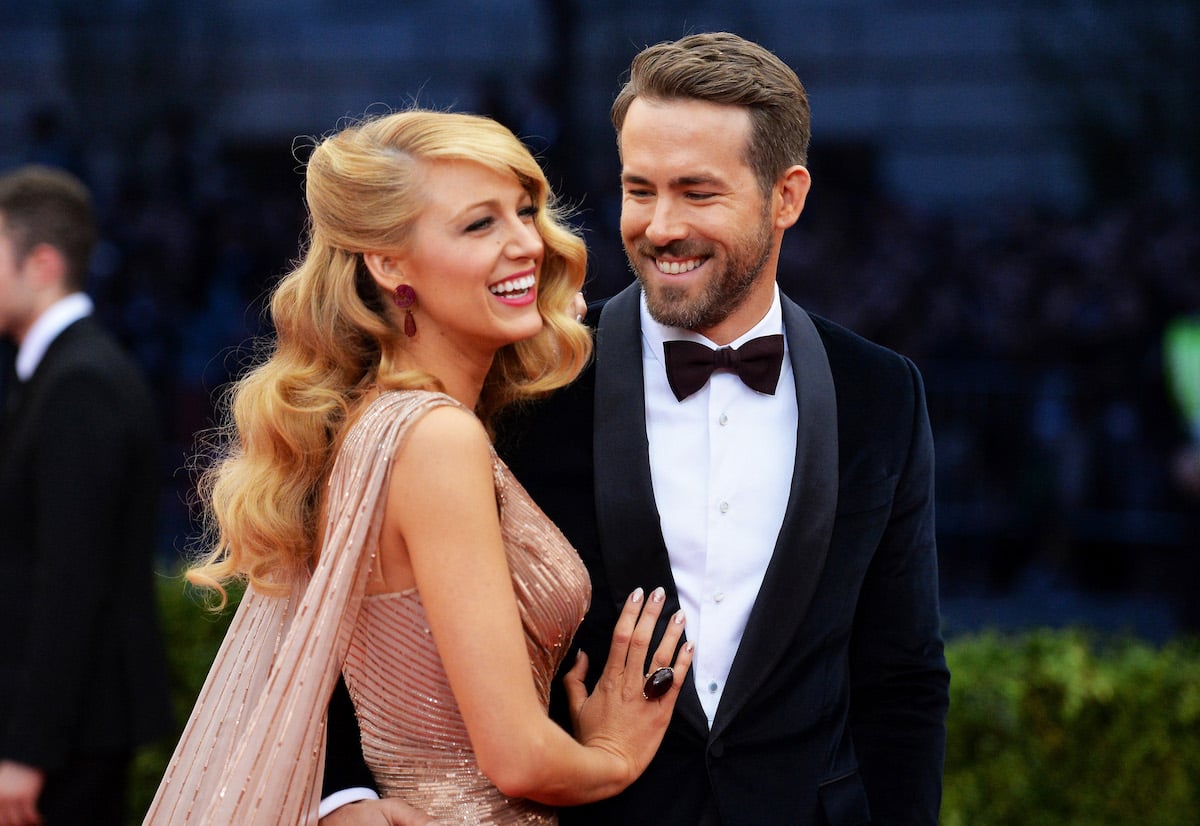 Ryan Reynolds and Blake Lively met on the set of Green Lantern in 2010. While they did appear together to promote the film, they were not yet dating. Reynolds was married to Scarlett Johansson, and Lively was dating someone else. By late 2011, though, Reynolds was divorced and Lively had called it quits with her Gossip Girl co-star. They were seen together a few times, but both Reynolds and Lively kept the relationship quiet.
They got married in 2012. In keeping with their desire to stay quiet about their relationship, no one knew about the ceremony until it was over. That was in September 2012 in South Carolina.
Glamour magazine writes that Lively gushes about her relationship with Reynolds. "Everything we do in life, we do together," she said in 2014.
The couple has three daughters together: James, Inez, and Betty. Reynolds says that he "loves being a girl dad."
They keep their relationship fresh through teasing each other, and trolling each other online. It's a delightful back and forth, and fans love seeing it. Behind the scenes, they work together on both his and her projects.
Ryan Reynolds blames sexism for Blake Lively not getting the recognition she deserves
Reynolds holds nothing back when he says that Lively is the brains behind the operation. BuzzFeed reports that some of the best moments in Reynolds' career have been made possible by Lively's influence.
Recently, Reynolds made a post on social media that tagged her as his "#workwife," and he said that she was "essential in every part of the making of this film." He was talking about his latest, Free Guy, but she has been a staple in other movies, too.
Reynolds revealed that Lively was responsible for some of the funniest lines in Deadpool, and that the movie wouldn't be what it was without her input.
Reynolds has been very open about what parts of the movies that Lively created, and has been disheartened when he gets all the credit for it. He blames sexism for the discrepancy, and keeps pushing for Lively to get the credit she deserves. He brings it up in interviews, calling her writing "A++." He also regularly posts on social media about it.
Lively's contributions are what make the movies as amazing as they are, according to Reynolds, and he wants to see her get the credit that she deserves.
Lively is responsible for the best scene in 'Free Guy'
One of the best scenes in Free Guy features a cameo that no one expected. It's big, funny, and a perfect homage to the character and actor. No spoilers here, but the scene and cameo in question has lit up Twitter. BuzzFeed calls it one of the most talked about moments in the movie, and they're definitely not wrong.
Reynolds was quick to give Lively credit for it. He admits that it was a last minute addition, but it was "entirely her idea."
RELATED: 'The Voices': Why Anna Kendrick Said Ryan Reynolds and Blake Lively Are 'Sinfully Good Together'