'Deadpool' Star Ryan Reynolds Admits Doing Stunts at His Age Is 'Hell'
Ryan Reynolds is one of Hollywood's funniest action heroes. The Deadpool star has been praised for doing his own stunt work over the years. But in a recent interview, Reynolds admitted that the stunts are beginning to feel like hell at his age.
After 'Deadpool,' Ryan Reynolds' doctor prescribed him a stuntman
Reynolds has appeared in several action movies over the last two decades, including Blade: Trinity, Green Lantern, 6 Underground, and Red Notice. And in some of his earlier films, the actor did many of his own stunts.
But shortly after filming Deadpool in 2016, Reynolds assessed all the injuries he sustained. And moving forward, he realized he couldn't do everything himself.
"I've had some bad injuries doing stunts," Reynolds told Empire Magazine in 2017. "I broke a couple of vertebrae in my neck. It was a bad situation."
"I remember the doctor sitting in the office – it was about the seventh time I had been there that year – and he writes on a prescription pad, rips off the note and it reads 'Stuntman'," he recalled. "Point taken. So now I use four different guys that come with me."
Ryan Reynolds says stunt work started feeling like 'hell' after he turned 35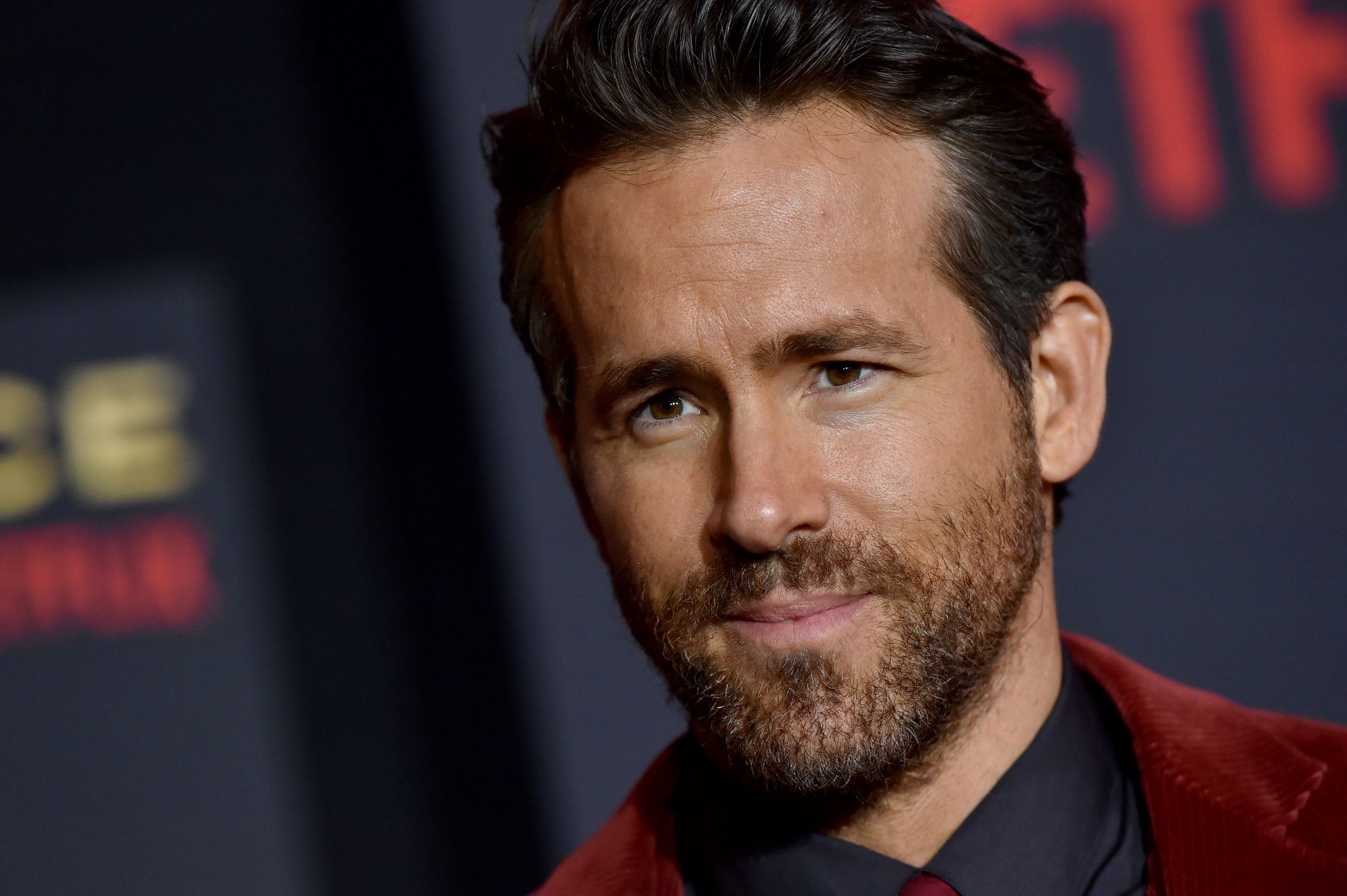 Reynolds started acting as a teen. And now, more than 30 years later, the 45-year-old admits his body can't take the same beating it used to.
"You're not allowed to eat Advil like cereal," the Free Guy star told Variety. "Things start to hurt. After I turned 35, being thrown onto cement wasn't hilarious anymore. It had been upgraded to hell."
But it isn't like Reynolds is giving up all stunt work. He does what he can, but looks to experienced stunt workers to handle the more extreme stunts.
"I really like physicality in movies," Reynolds said. "I think it's important to do as much of it yourself as you can, But I'll step aside when there's something that's just too gnarly and there's a trained professional ready to go."
His next action movie is 'The Adam Project' for Netflix
Reynolds' next big action project after Red Notice is Netflix's The Adam Project. It tells the story of Adam Reed, a time-traveling pilot who crash-lands back in time and teams up with his 12-year-old self.
According to Reynolds, the film is action-packed and full of heart. And he suggests it's reminiscent of some of the '80s films he grew up with.
"It felt like one of those big wish fulfillment movies with huge stakes and high concept," Reynolds told Variety. "But it was really about something very personal as well, which is sort of what I loved about movies in the '80s — what I loved about E.T. and Back to the Future, and anything that [Steven Spielberg's] Amblin did… [like] Goonies."
"It just felt like it sort of harkened back to that kind of filmmaking," he continued. "And in the period we live in right now, it felt timely."
The movie comes from Shawn Levy, director of Reynolds' 2021 release, Free Guy.  The Adam Project stars Walker Scobell as young Adam, and Zoe Saldana as Reed's time-traveling partner, Laura. The film also features an exciting 13 Going on 30 reunion, as it brings Jennifer Garner and Mark Ruffalo back together as Reed's parents, Ellie and Louis. 

The Adam Project was released on March 11, 2022.