Ryan Reynolds Trolled Hugh Jackman On Instagram, Proving Their Bromance Will Never Die
People say they can't get enough of Hugh Jackman, and one of those people is Ryan Reynolds. Specifically, Reynolds can't get enough of trolling Jackman.
Many people will say they can't get enough of Hugh Jackman, and one of those people is Ryan Reynolds. Specifically, Reynolds can't get enough of trolling Jackman on social media. 
That can only mean one thing – it's once again the anniversary of Logan, the movie that marked the final time that Jackman would play arguably the most popular X-Man.
That movie came out three years ago, back in that distant time when Fox and Disney were separate studios, but a little thing like a corporate merger isn't stopping Reynolds from ribbing his fellow superhero.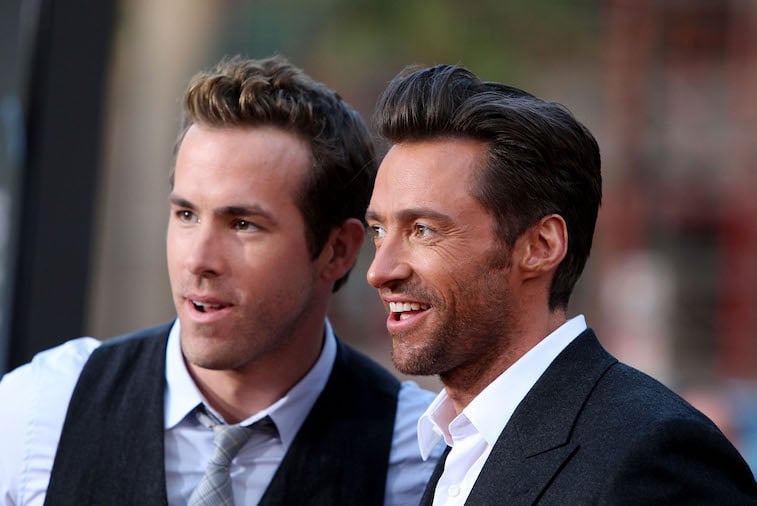 It all started with that troubled Wolverine movie
Most of the X-Men-related movies have been successful, but generally speaking, X-Men Origins: Wolverine from 2009 is not regarded as one of them. A solo Wolverine movie seemed like a great idea, but the general consensus is that this one was a mess, with unfocused storytelling. Even Jackman's CGI claws came in for criticism. 
What added to the insult or injury, as many fans saw it, was the portrayal of Deadpool in that movie. Reynolds played the character even then, but fans bitterly noted the irony that at one point, Deadpool is robbed of his ability to speak. While many a villain would love to shut Deadpool up, a large part of the character's appeal is his sarcastic mouth, and this movie effectively muzzled him.
Other solo Wolverine movies followed, with The Wolverine being seen as marginally better but still not terribly memorable. The director of that film, James Mangold, got a second try with Logan, and critics and audiences agreed that was the way to put a character to bed.
The movie even managed a Best Screenplay Oscar nomination, a feat no other superhero movie has matched. By this time, the first Deadpool had come out, and the Jackman-Reynolds trolling was on. 
Ryan Reynolds razzes Hugh Jackman, again and again
Screen Rant reported that earlier this month, Reynolds posted a video of a Wolverine figure impaled on a wooden stake This was a scene from Deadpool 2 poking fun at Logan's demise, with Reynolds writing, "Can't believe it's been 3 years since #Logan. The third anniversary is wood, right?"
And that's just the latest in the series of Reynolds' good-natured takedowns of Jackman. In the first Deadpool movie, Reynolds wore a mask of Jackman – not as the Wolverine Jackman but the workaday Jackman. However, on another occasion the inverse took place – Reynolds paid Jackman a visit in full-on Deadpool gear. 
But it's not all Jackman sitting there and taking it, according to CBR.com.  When Reynolds made fun of Jackman's role in the movie The Front Runner, Jackman posted a video of his dog defecating on an image of Reynolds.
On another occasion, Jackman invited Reynolds to a Christmas party, under the pretense that it was an ugly sweater affair. Turned out not to be, and Reynolds looked chagrined as Jackman enlisted Jake Gyllenhaal's help to rub it in.
What are the futures of Deadpool and Wolverine? 
Reynolds can have the last laugh in one sense. Although it is not known when Deadpool 3 will arrive, it is known that a third one will arrive at some point. Conversely, there is no sign of a new Wolverine or any other mutant.
For a while there it looked like the long-delayed New Mutants film was finally going to come out in April, but Disney pulled it off the schedule again in the wake of the coronavirus pandemic. 
It is also not known exactly when or even if the X-Men and/or Wolverine would finally appear in the MCU. Rumors abound about the status of the mutant crossover from Fox to Disney, whether it's an introduction in The Eternals or whether Daniel Radcliffe would play him. The former hasn't been verified and the latter was a joke some people took too seriously. 
Even if there will not be any Deadpool or Wolverine movies for the foreseeable future, we'll always have Jackman and Reynolds' antics to entertain us.