Ryan Seacrest Admits That He Still Has Some Growing up to Do
Ryan Seacrest sparked health concerns when he appeared on the live finale of American Idol. The busy television personality looked a little harried and was having difficulty following prompts. The following day, he didn't appear on Live with Kelly and Ryan, further prompting fears that something was very wrong. His representative issued a public statement to inform the masses that Seacrest was physically fine but feeling overworked amid the Coronavirus lockdown. Seacrest's busy schedule is no secret, and the 45-year-old host has spoken eloquently about his need to find a better work-life balance. He even suggested he needed to find a way to "grow up."
Ryan Seacrest thinks he needs to grow up
At one point, Seacrest was the busiest television personality in the industry. He's still one of the most active men in Hollywood. Between his responsibilities with American Idol and Live with Kelly and Ryan, he has found himself jetting between New York and Los Angeles regularly. Seacrest also has a skincare line, a fashion line, and he has worked as an executive producer on multiple shows. That doesn't mean he feels fulfilled or feels like a real "adult," though. In an oddly introspective moment, Seacrest even suggested he needs to grow up.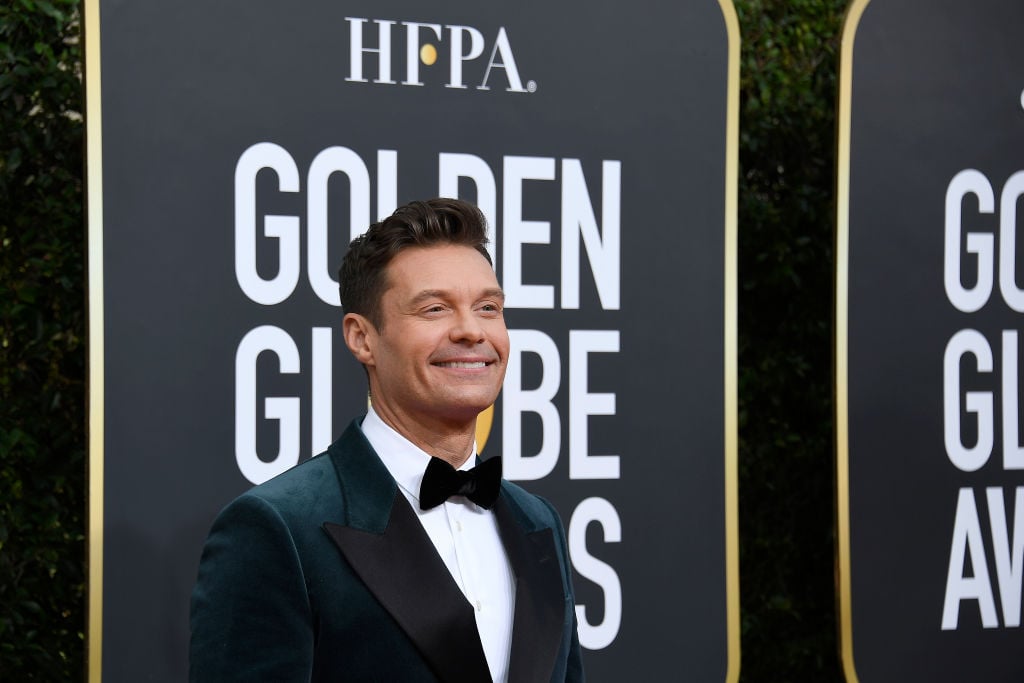 During an interview for the Awards Chatter podcast, he said that perhaps he needs to grow up a little bit and figure out a way to strike a proper work-life balance. Seacrest, who was just 27 when he started working on American Idol, claims he was always enamored with getting more out of his professional life. While he has been wildly successful in that respect, his personal life has suffered. He even suggested his workaholic nature might be the reason why he has yet to marry.
How did Ryan Seacrest meet Shayna Taylor
Although Seacrest is unmarried at 45, he's not exactly playing the field. In fact, he's been in an on-again-off-again relationship with Shayna Taylor for the last six years. The pair first met at a restaurant in Los Angeles back in 2013. Taylor, then just 21, was dining with friends when Seacrest's friends approached her. She told Good Housekeeping that his pals asked her a series of questions before Seacrest approached.
RELATED: Why Did Ryan Seacrest and Girlfriend Shayna Taylor Break Up?
Taylor claims she didn't initially think he was romantically interested in her, although she never explains why that was the case. In any event, the pair ended up hitting it off and have been seeing each other off-and-on since. After years of long-distance romance, Taylor made the cross country move to join Seacrest in New York. The couple sparked engagement rumors in February 2020, but there appears to be no truth to those rumors. At the very least, Taylor doesn't seem to be sporting an engagement ring.
Is Ryan Seacrest ready to get married?
Seacrest's fans have long wondered why the successful TV personality has yet to settle down, and it looks like his recent musing about needing to grow up might answer those questions. Seacrest has admitted he has never been at a point where he felt like popping the question, but he's not opposed to it.
RELATED: Why Did Kelly Ripa and Mark Consuelos Break Up Right Before Getting Married?
He has praised Kelly Ripa and her longlasting marriage to Mark Consuelos in the past and has suggested he's not opposed to the notion of marriage. In fact, he has openly stated that he could see himself getting married at some point. Whether or not Taylor is that one remains to be seen, though.