These Are Ryan Tedder's Biggest Hits, Including Beyonce's "Halo"
Three-time Grammy Award winner, Ryan Tedder, is the man behind the pen for some of the highest-selling songs and several Top 10 Billboard singles. In addition to still writing songs, Tedder took his talents to NBC's SongLand, where he helps budding songwriters hone their craft. What are Ryan Tedder's biggest hits?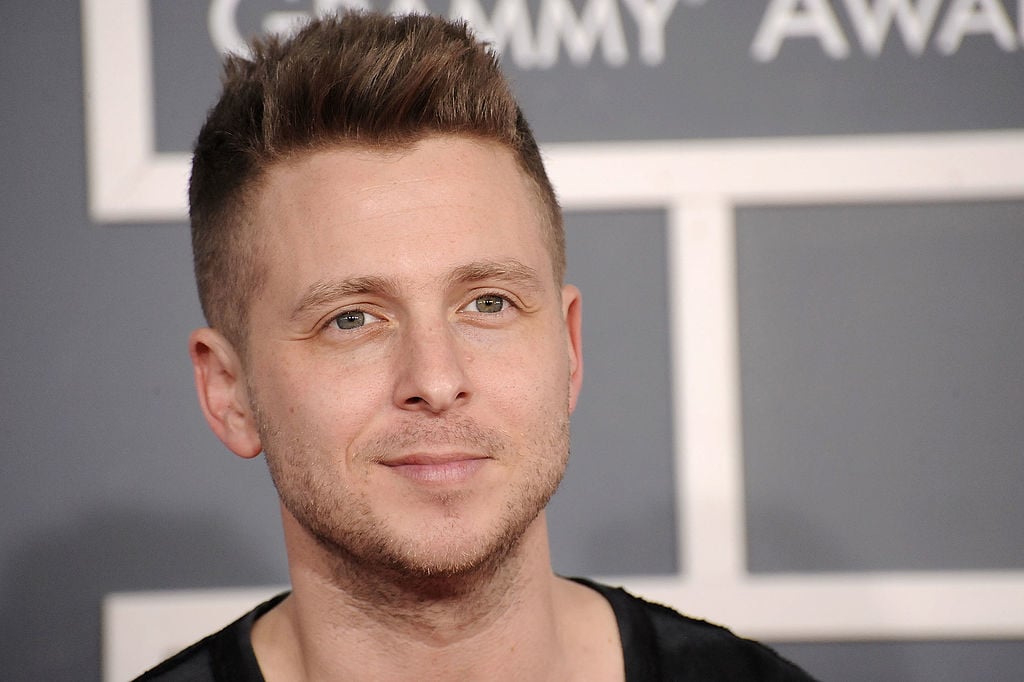 Ryan Tedder's biggest number one hits
He has won three Grammy's for his work on Taylor Swift's 1989 and Adele's 21 and 25 albums. Tedder has also worked with several other artists including The Fray, Shawn Mendes, B.o.B., and Ellie Goulding.

Bleeding Love – Leona Lewis
Tedder wrote and produced "Bleeding Love," alongside singer Jesse McCartney, initially for McCartney's third album, Departure. However, his record label rejected the single. Therefore, Tedder pitched it to Simon Cowell, who was looking for songs for Leona Lewis' album. Lewis then released it as the leading single for her 2007 debut album, Spirit.

The song became the best-selling single of 2007 in the UK and Ireland as well as the highest-selling song of 2008 globally. It reached number one on the charts of 35 countries, only the second song to ever receive that accomplishment. "Bleeding Love" has since gone quadruple platinum, selling over 4.5 million units.

Apologize – OneRepublic
Tedder wrote "Apologize" as the first single from his band, OneRepublic, for their debut album, Dreaming Out Loud in 2006. The single made history as the most played song on the radio. However, Leona Lewis' "Bleeding Love, also written by Tedder, shattered the record. "Apologize" hit number one in 16 countries, but peaked at number two on the U.S. Billboard Hot 100.

The song also earned OneRepublic a Grammy nomination for Best Pop Performance by a Duo or Group with Vocals. Several other musicians, including Timbaland and Luke Bryan, have covered "Apologize." The song has also sold over 5.8 million units, certified quadruple platinum.

Sucker – Jonas Brothers
Tedder wrote "Sucker," alongside the Jonas Brothers, and also produced the record. The song is the group's first single together after disbanding six years ago. The single debuted at number one on the Billboard Hot 100, helping the Jonas Brothers cement their place in music history.

"Sucker" is the Jonas Brothers' first number one hit, and the first song by a boy band to hit number one since 2003. They are also the second group ever to have a song debut at number one, behind Aerosmith's 1998, "I Don't Want to Miss a Thing." Additionally, the single hit number one in eight different countries.

Ryan Tedder's Biggest Top 10 'Billboard' Hits

Maps – Maroon 5
Tedder co-wrote and co-produced "Maps" in 2014 for Maroon 5's fifth album, V. The song hit number six on the Billboard Hot 100 and peaked in the top 20 in over 25 countries. Although the song sold well, over 1.6 million copies, critics claimed the single sounded too familiar.

They said it sounded like "Payphone," Maroon 5's lead song from their 2012 fourth album, Overexposed. Critics also noted that Tedder's involvement in "Maps" was too evident. Nonetheless, the single is certified quadruple platinum.

Halo – Beyonce

Tedder, Grammy Award-winning songwriter Evan "Kidd" Bogart, and Beyonce composed "Halo" for her 2008 third album, I Am…Sasha Fierce. Bogart and Tedder wrote the song specifically for Beyonce, using singer Ray LaMontagne's "Shelter" as inspiration. However, Simon Cowell claimed Tedder originally wrote "Halo" for Leona Lewis. Tedder insisted the song is for Beyonce, but he offered it to Lewis' camp after Beyonce took a while to record the single.

"Halo" peaked at number five on the Billboard Hot 100, contributing to Beyonce having more top 10 hits on the charts than any other female from 2001 – 2010. The song was certified double-platinum in the UK, becoming Beyonce's biggest single there to date. Additionally, "Halo" was the most downloaded song from 2009 – 2010 in Brazil. "Halo" is certified double platinum in the United States with over 2 million copies sold.

Watch SongLand Tuesdays at 10 P.M. on NBC!