Sabrina Carpenter Reveals Who 'Skin' Is Really About and Addresses 'Driver's License' Rumors
Olivia Rodrigo's song 'Driver's License' stirred up a lot of drama. Now, Sabrina Carpenter is revealing if her song 'Skin' is in response to Rodrigo.
Who doesn't love a little relationship drama when it leads to three songs being made? Disney+ star Olivia Rodrigo's new song "Driver's License" has been topping charts and the subject of a number of TikToks. 16-year-olds across the country are swooning to the song as they drive down the highway with freshly minted licenses. But Rodrigo's smooth voice and the melodies aren't the only things drawing listeners to the song. The drama behind "Driver's License" is just as enticing, if not more, than the song itself.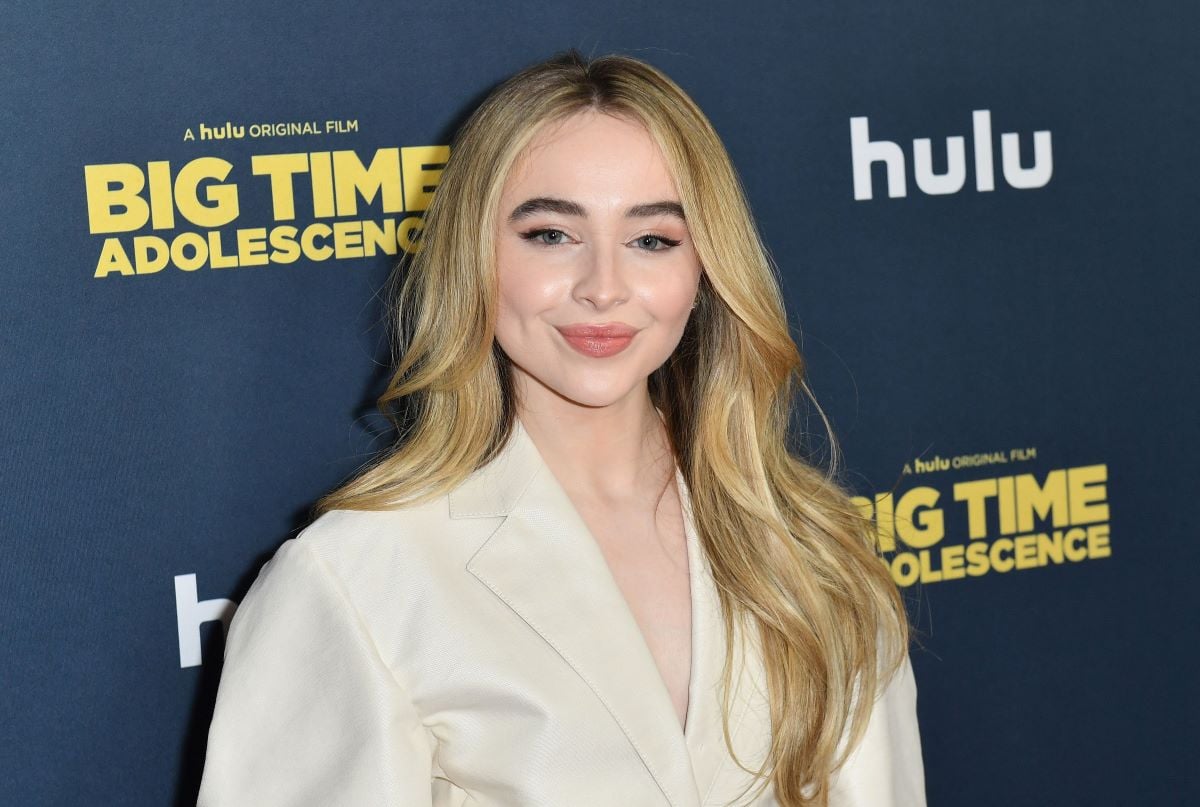 'Driver's License' drama
If you're new to the drama, let us break it down. Rodrigo is a part of the Disney+ show, High School Musical: The Musical: The Series. While on the show, she was rumored to be dating her co-star Joshua Bassett. After their supposed relationship was over, Bassett was then rumored to be dating their fellow co-star Sabrina Carpenter.
In "Driver's License," Rodrigo says that the guy in the song was seen with a new "blonde girl."
"You're probably with that blonde girl / Who always made me doubt / She's so much older than me / She's everything I'm insecure about," Rodrigo sings.
Fans have guessed the song was about the ill-fated romance between her and Bassett as Carpenter is blonde. But in a recent interview, Rodrigo said she didn't want to reveal who the song was about.
"I completely understand why people are curious about the specifics of the song but, to me, who and what the song is about is not important," Rodrigo told British Vogue. "People are resonating with the song because it's so honest, raw and emotional."
Is 'Skin' about Olivia Rodrigo?
Of course, no musical love triangle is complete without a battle of songs. So, when Carpenter released her new song, "Skin," last week, people assumed it was about Rodrigo.
Lines like "Maybe we could've been friends/ If I met you in another life/ Maybe then we could pretend/ There's no gravity in the words we write/ Maybe you didn't mean it/ Maybe blonde was the only rhyme" sent fans into a tizzy.
Carpenter recently addressed both songs.
"Thank you to everyone who has listened to 'Skin' 🤍 especially those who have opened their minds to lyrically what I was trying to get across," she captioned a picture on Instagram.
"I wasn't bothered by a few lines in a (magnificent) song and wrote a diss track about it," she said. "I was at a tipping point in my life for countless reasons. So I was inspired to do what I usually do to cope, write something that I wish I could have told myself in the past."
She went on to say that the song wasn't specifically about Rodrigo.
"People can only get to you if you give them the power to and a lot of people were trying to get to me. The song isn't calling out one single person. Some lines address a specific situation, while other lines address plenty of other experiences I've had this past year."
Though the timing of the song was perfect following the hype of 'Driver's License,' Carpenter doesn't want this to be the start of more diss tracks.
"I don't want this to become an endless cycle so please don't take this as an opportunity to send more hate anyone's way," she finished. "Lots of love to u all. Thanks for letting me grow."