Sacha Baron Cohen Interviewed 500 Actors Before Selecting Maria Bakalova for '15-Year-Old Daughter' Role in 'Borat 2'
Finding the right people to star in a movie is never easy, but it's especially difficult for Sacha Baron Cohen.
The Borat Subsequent Moviefilm creator recently revealed he had to interview 500 actors before selecting Maria Bakalova for the role of his daughter, Tutar. 
Playing Borat's daughter is not an easy task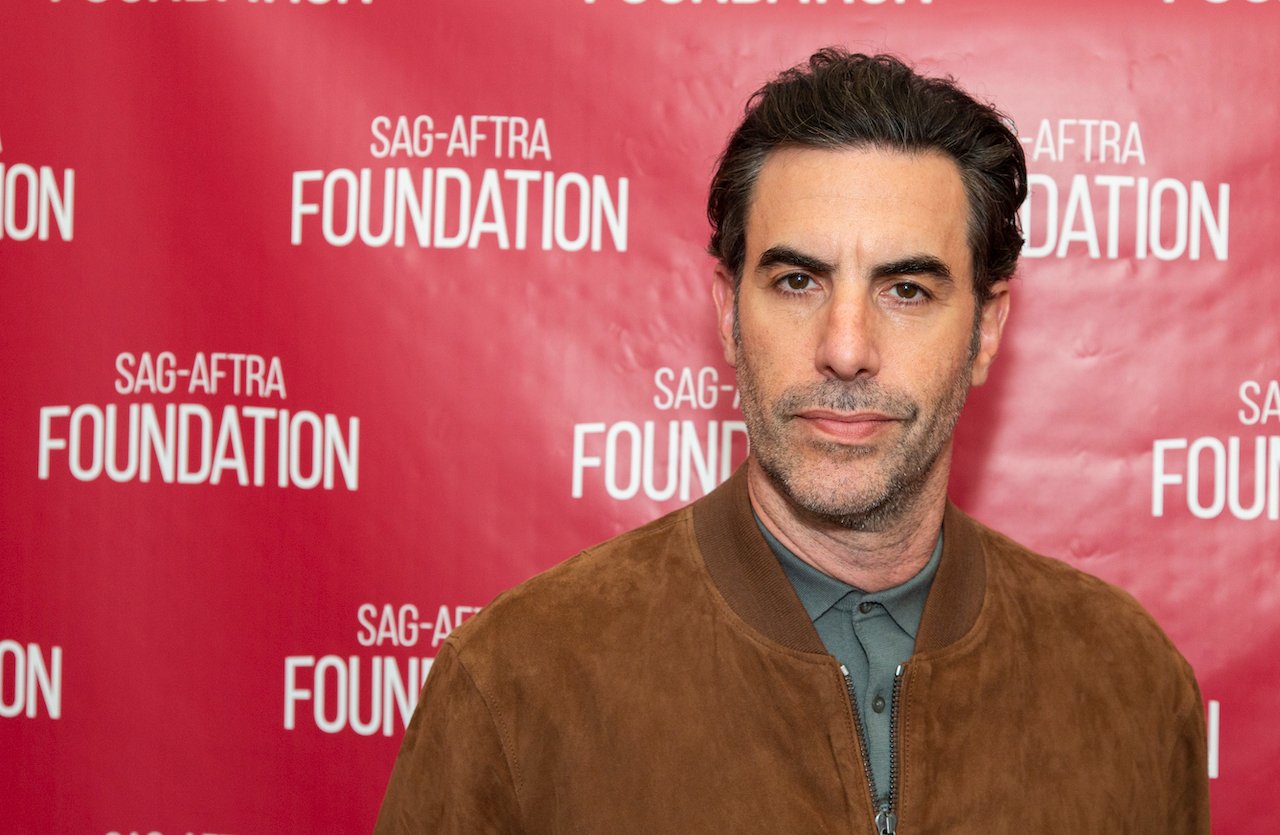 Although being cast in a Borat movie seems like it would be all fun, successfully executing a role in the film is still a huge challenge. Cohen says there are several key skills an aspiring actor must possess in order to be cast, according to a recent interview on The Late Show.  
"So, you know, I didn't want to start filming until we found the perfect daughter for Borat," Cohen says. "And it's a tough order because, you know, you have to be an incredible improviser, you have to be able to stay in character for many, many hours. You have to be to play emotional in the reality of the scenes, and you have to be hilarious. …"
Sacha Baron Cohen interviewed 500 actors before casting Maria Bakalova 
Narrowing down the list of actors to play Borat's daughter Tutar was not an easy task. Cohen and his production crew interviewed 500 actors before production began, eventually finding Bakalova, who had just gotten out of drama school. 
"… So we interviewed 500 different actors, and we eventually found this woman who'd just come out of drama school. She was 22 at the time, and she was great on Zoom, so we brought her over to England."
Maria Bakalova's audition included pranking unsuspecting people
After Bakalova made it past the initial interview, it was time for her audition. However, the auditioning process was a bit unusual. 
Bakalova was required to sit in a room for hours and convince unsuspecting people she was Borat's daughter. 
"… I did one simple audition," Cohen says. "And then the second audition, the second level is, you have to convince real people that you are real. So we had unsuspecting people, and I was playing Borat, she was playing my daughter. And we spent two hours in a room with people who don't know that they're with actors. So it's a really rigorous process, but she was—I mean if she doesn't win an Oscar, I don't know what the academy is for."
Maria Bakalova pulls an embarrassing prank on Rudy Giuliani in 'Borat 2'
Bakalova's name has been in headlines lately due to her hilariously-convincing performance in Borat Subsequent Moviefilm. Playing Borat's daughter, Tutar, she is required to offer herself to Mike Pence as a gift from Borat's nation of Kazakhstan. 
After things go sideways with Pence, Bakalova organizes an interview with President Trump's personal lawyer, Rudy Giuliani. Pretending to be a conservative media personality, she hosts the interview with Giuliani in a hotel room. 
Things get interesting after the interview when she takes Giuliani into a hotel bedroom and begins undoing his pants. Giuliani lays down on the bed just as Borat bursts into the room to "rescue" Bakalova. 
Rudy Giuliani is not amused by 'Borat 2' prank  
Giuliani has been downplaying his controversial scene in Borat Subsequent Moviefilm since its release. He recently took to Twitter to denounce Cohen, calling it a "fabrication."
"The Borat video is a complete fabrication," Giuliani tweeted. "I was tucking in my shirt after taking off the recording equipment. At no time before, during, or after the interview was I ever inappropriate. If Sacha Baron Cohen implies otherwise he is a stone-cold liar."