Sacha Baron Cohen Preserves His Privacy By Always Being In Character
'Borat' star Sacha Baron Cohen preserves his privacy by always appearing in character and not himself.
Maintaining privacy is a tricky thing for most celebrities. After all, if it weren't for their fans' fervent support, many would not have their fortunes and comfortable lifestyles in the first place.
At the same time, celebrities are humans who deserve to live in peace without constant invasions into their private lives. Some celebrities are intensely protective of their personal lives and share very few glimpses of what goes on behind closed doors. Others lean into their status as a public figure and share the good and the bad with their fans. 
Sacha Baron Cohen, who has recently been thrust back into the spotlight with the surprise release of Borat Subsequent Moviefilm, has a unique approach to protecting his privacy. 
Sacha Baron Cohen has a long history in comedy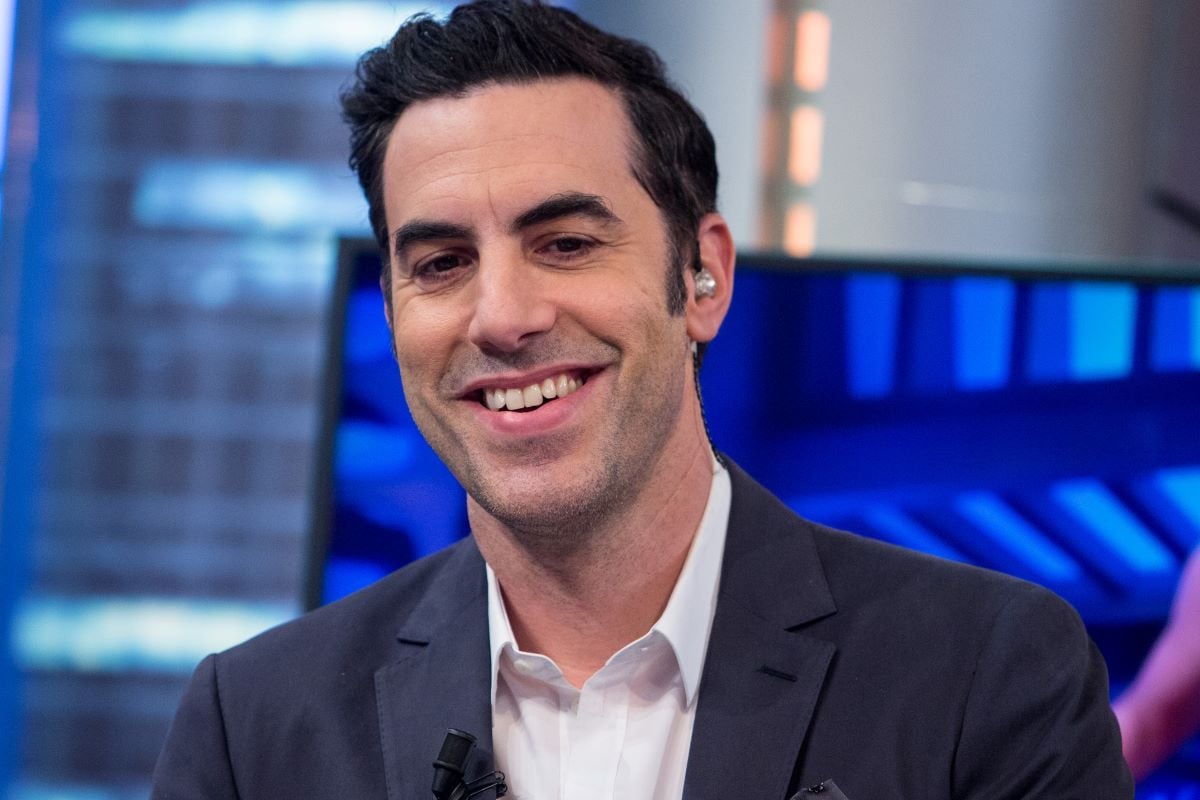 Cohen is a legitimate movie star whose acting credits include Alice Through the Looking Glass (he played Time), Madagascar (he voiced Julien), and Les Miserables. His most famous role, however, has been as Borat Sagdiyev, a spoof character who Cohen created in order to make political commentary on the state of America.
This kind of satirical comedy has long been in Cohen's wheelhouse. In fact, Borat's character made his debut on Da Ali G Show, Cohen's sketch comedy that featured him taking on the persona of several over-the-top characters.
The series ran for three seasons before wrapping up in 2004, but the 2006 release of Borat brought Cohen's most popular character to the big screen. The stunts and pranks that the alleged Kazakhstan journalist played in the film have gone down in infamy, and Cohen has been known for catching high-profile politicians in gotcha moments by tricking them into believing he's someone else. 
Sacha Baron Cohen keeps his private life to himself 
Cohen has definitely made a lot of enemies over the years. The list of people he has embarrassed through his pranks continues to grow and includes Sarah Palin, Congressman Joe Walsh, Rudy Giuliani, and Joe Arpaio.
Clearly, Cohen has a tendency to target right-wing politicians and often uses his characters and disguises to point out hypocrisies in these public figures' actions and words. 
While Cohen has no problem exposing his targets during some of their weakest moments, he's fairly protective of his own private life. When he married his wife Isla Fisher back in 2010, the guest list was so locked down that only six people got to attend.
Fisher spoke out about their decision to keep things intimate: "It [was] very important to me to have a beautiful ritual celebrated with my family and friends. And when you are in the public eye, to keep that private and to make it happen without it being really visible is really difficult." 
The unique strategy Sacha Baron Cohen uses to protect himself 
Of course, Cohen can't completely avoid being in the public eye. His entire career is based on being seen. He has come up with a unique strategy for keeping his private life safe from the press, however.
As Mental Floss reports, Cohen is a method actor who manages to avoid breaking character by going deep into the role. This tactic also comes in handy when it comes time to avoid public scrutiny. 
"Focus on his characters has afforded the extremely private Baron Cohen a shield against those who would snoop into his real life," writer Scott Beggs explains. Cohen frequently appears on the red carpet not as himself but as one of his characters. He has even given several interviews without ever breaking out of his outlandish roles.
In fact, Rolling Stone boasts that they have the only interview with the "real" Cohen, and in it, he opened up about wanting to have the best of both worlds. He said: "I've been trying to have my cake and eat it, too—to have my characters be famous yet still live a normal life where I'm not trapped by fame and recognizability."